I've found a secret weapon that's changing the way I approach my inbound marketing strategy and helping me drive more sales through my website.
Are you excited to find out what it is?
It's the book "They Ask, You Answer" by Marcus Sheridan, which teaches business owners how to use their homegrown content to up their sales game. The book helps you gain control over your entire sales process by fine-tuning your content marketing.
As someone who's more familiar with systems and implementation rather than selling — I never thought I'd be doing sales as a business owner — I've found this book to be incredibly helpful.
I'm someone who's passionate about creating free, high-value content that helps people. This book has shown me how I can leverage my already existing content to generate more sales for my business.
I'm excited to share with you my "They Ask, You Answer" book review, as well as the key takeaways I'm implementing across my own business.
5 Topics To Boost Your Inbound Marketing Strategy
One of the most interesting takeaways from the book "They Ask, You Answer" was the author's concept of "This Big 5."
Marcus believes that any business that sells a service or product should focus on five key content topics that he's identified to drive the most traffic, leads, and sales:
Pricing and costs
Problems
Versus and comparisons
Reviews
Best in class
Pricing refers to the costs of your products and services. Marcus recommends businesses to create at least one article or video explaining why their pricing, the value they'll bring to the customer and how it compares to the rest on the market.
The second topic refers to blog posts addressing your customer's problems and how you can solve them. But it also refers to blogs that address your own company's problems, such as writing a post about who wouldn't benefit from your product or service.
Thirdly, comparing your service to others on the market is another way to boost your inbound sales content marketing, according to the book. The fourth topic is a given: Most people search for product and service reviews before making a purchase. If your blog is popping up in those searches, you have a better chance of capturing a new customer.
Rounding out "The Big 5" is best in class blogs, which are list-like posts featuring the best services and products in your industry — including your own.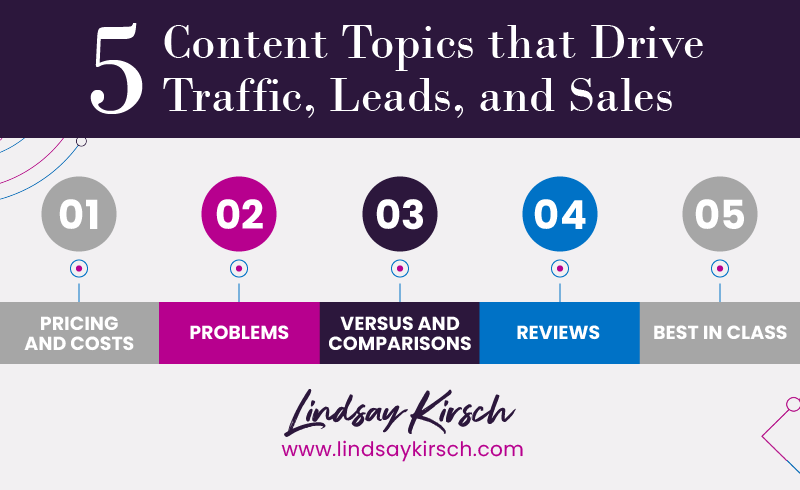 While you may always go off on different tangents, these are the five big pieces of content you should focus on for your inbound marketing strategy, according to the book. Companies that increase blogging from three to five times to six to eight times a month almost double their leads, according to HubSpot.
A Deep Dive On Pricing
I've heard many opinions about whether to include prices for your products and services on your website, or if you should wait to discuss numbers on a call. Marcus is a big proponent of revealing your pricing upfront so that prospects know what they're getting into from the onset.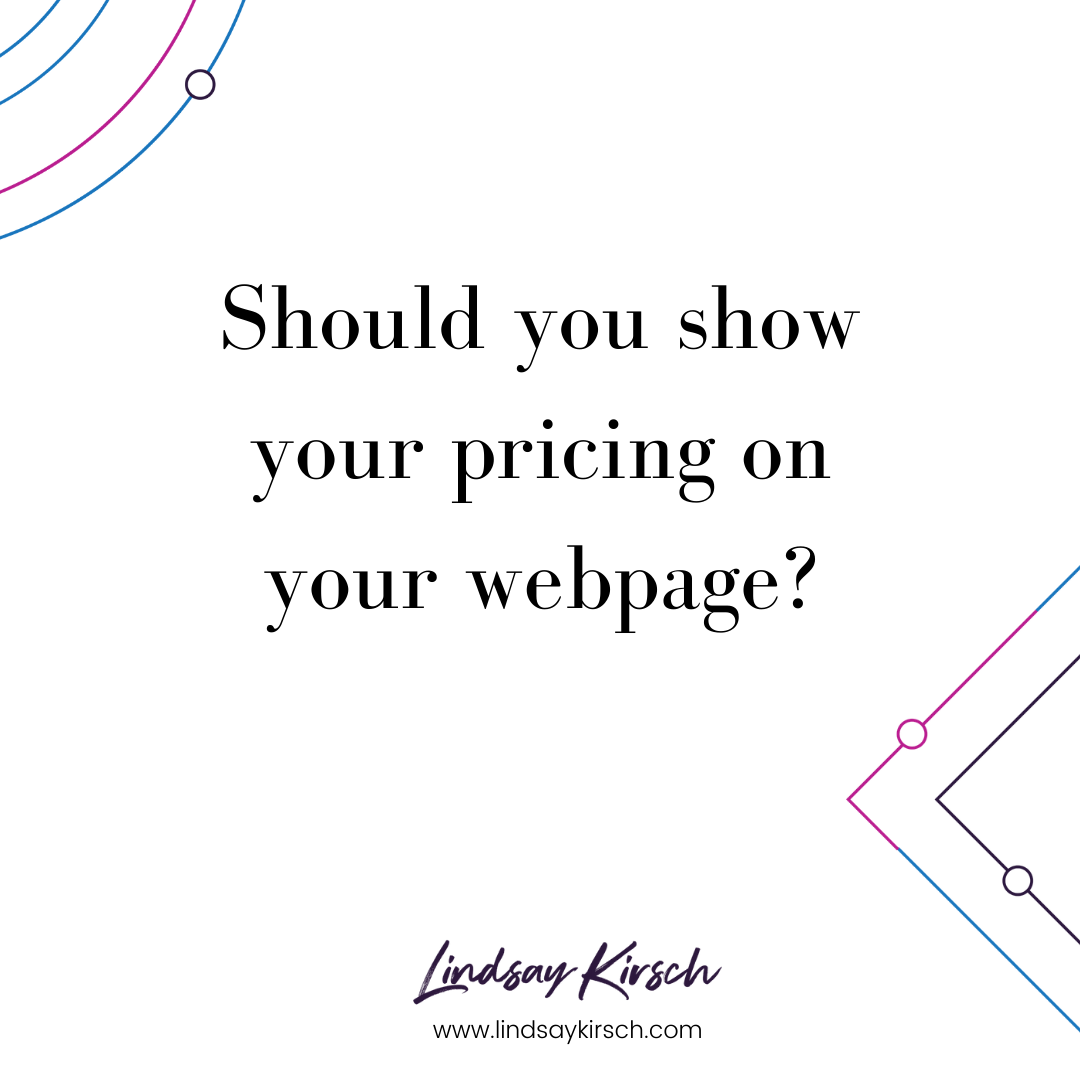 He says that for every product or service you sell, you should generate a piece of content about why your pricing is what it is and the value your customers will get out of it.
This transparency will better help your prospect make his or her decision. It also eliminates any shock on the buyer end, since they already know the price walking into the call. In fact, he believes that 90% of buyers know whether they're going to make a purchase before meeting with you.
The book provides a really detailed process of preparing your prospects for what to expect before they get on that call.
Assignment Selling: Homework Before The Call
"They Ask, You Answer" also says the concept of assignment selling can positively impact digital sales and marketing.
Assignment selling is the process of requiring your prospect to complete a task before meeting with you. You may ask them to read an e-book, watch a video or read an article that provides more background on what you're offering.
This point here is to better prepare your prospect about your products and services before they receive the ultimate offer on the phone. This gives you more time to discuss the actual offer on the table with fewer questions or doubt from your prospect — which can increase conversion rates.
Now, I understand it can seem a bit intimidating to ask your potential customer to do "homework" before getting on a call!
But the book provides you with a detailed process on how to present this to your prospect. Instead of assigning them a task, you're empowering them with the knowledge that'll help them make a better decision. I love the idea of empowering someone to fully understand what they're buying into before they close the deal.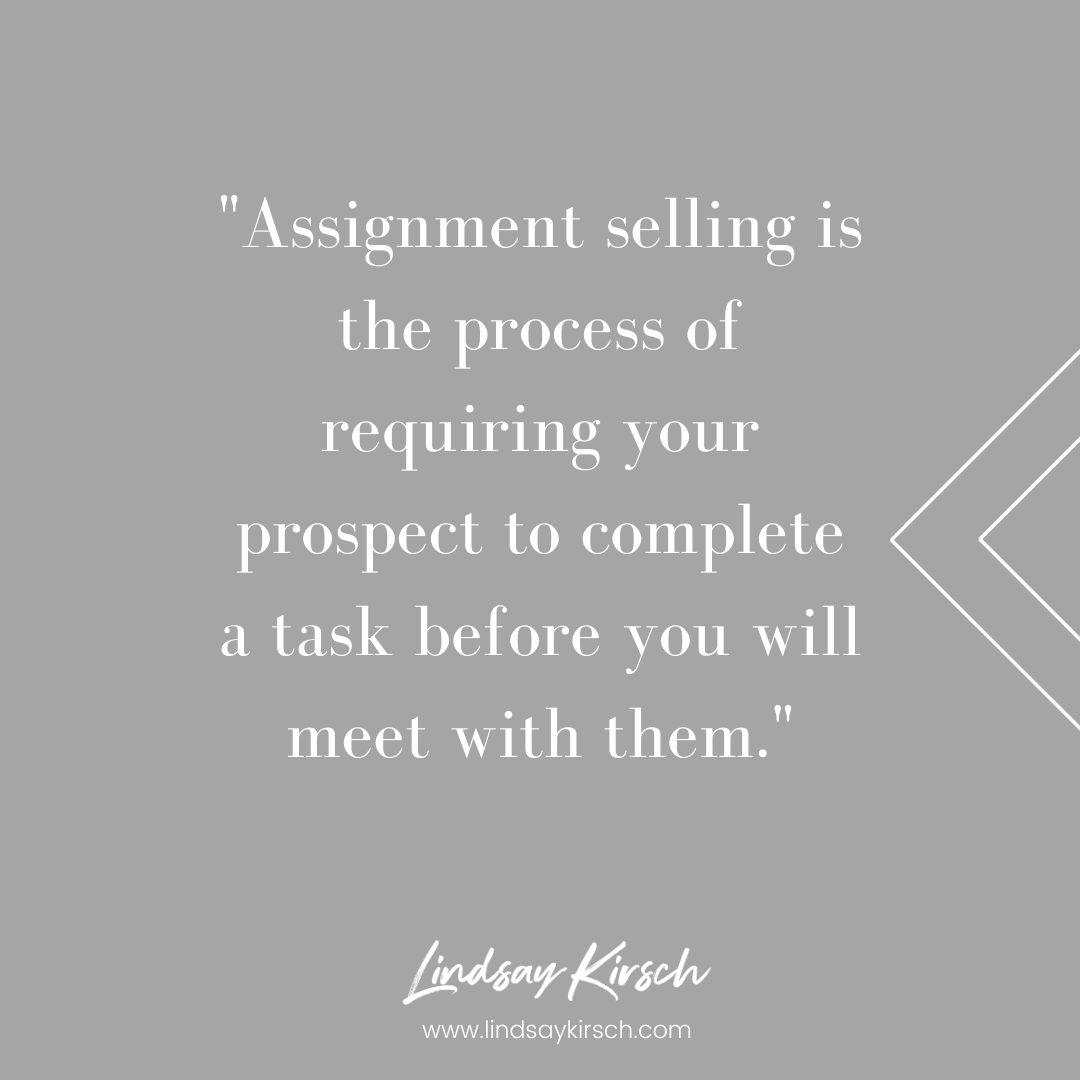 Implementing Self Selection Tools
The book also says that implementing self-selection tools on your site, such as a quiz or a survey, can help boost your inbound marketing strategy.
Beyond just listing the products or services you offer, Marcus recommends having customers take a quiz or survey to identify the product or service that best fits their needs. Once the results are in, you can push additional content about those products or services to that customer.
Again, this strategy fits within the idea of providing more information upfront, so that when you get on that sales call, you're already 90% of the way there.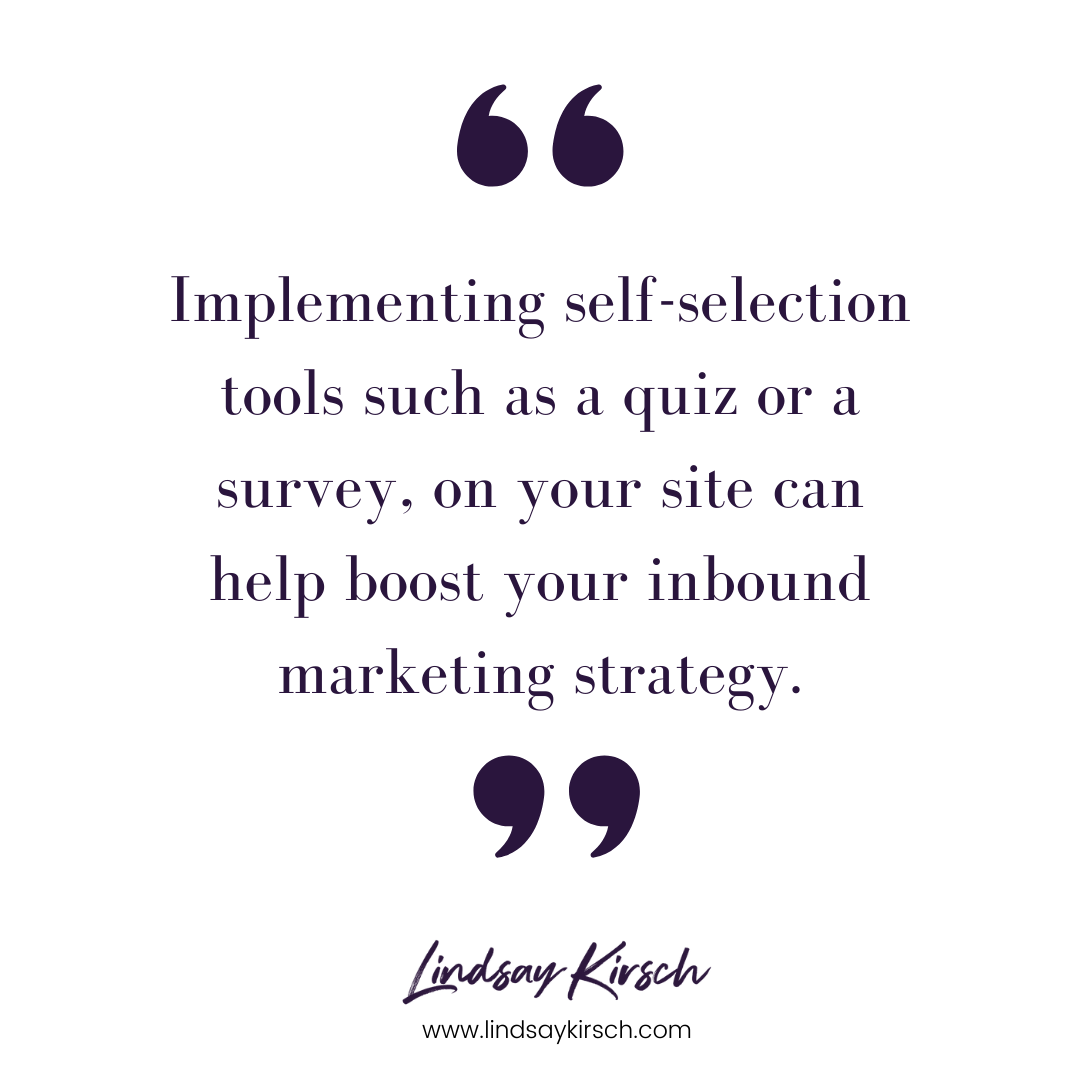 My final take away from "They Ask, You Answer" is the timeline Marcus gives for how long it takes to organically grow a business through content creation and inbound marketing.
A Realistic Timeline
Realistically speaking, it's a whole lot of work — often more than a single person can handle. I, for one, know what it's like to create content on a biweekly basis, and the amount of effort it takes to make that content as valuable as possible.
The book provides a realistic timeline of what to expect as you start developing your own content strategy and implementing it across your business. It's also relevant for veteran business that are looking to grow and scale.
When it comes down to it, content marketing is a long-term game. Focusing on your inbound marketing strategy may not churn out the results you want right away, but it'll certainly benefit your business over time. In fact, annual site traffic growth is nearly eight times higher for leaders in content marketing.
The book helps put this in perspective while providing a bit of hope and optimism for what to excerpt from the work you're currently putting in.
For this and the key takeaways above, my "They Ask You Answer" book review is nothing but positive.
There you have it! My secret weapon for inbound marketing isn't a sales and marketing workshop, but an extremely valuable book. I'm excited to share it with you and to implement all of these things in my own business.
Check out the book here, and let me know what you think in the comments below!