Creating visually appealing graphics is a major part of running most businesses, especially a blog or online course. Ensuring your graphics are cohesive to your overall brand design is also important.
Yet graphic design can be a tough genre to navigate, especially if you don't have any prior design experience. Creating visual assets on a daily basis can require a lot of time and effort. Making sure each graphic is in line with your brand design and identity can also be difficult, even for someone like me.
I studied computer art and love using Photoshop and Adobe Illustrator, yet I still found that I didn't have the time to consistently create all the graphic elements my business required. That was until I discovered Design Pickle, an excellent brand design tool that I now use to boost the visual side of the business.
What if I told you I had a solution for every brand design issue you've ever run into while running your business?
Let me introduce you to Design Pickle.
What Is Design Pickle?
I found out about Design Pickle after speaking with fellow entrepreneurs who were running into similar brand design issues: too many graphics to create and too little time.
Design Pickle is an unlimited graphic design service that takes the stress of creating visual assets off your hands. You pay a monthly, quarterly, or annual fee to become a member. As a member, you can then submit any design request and get a response within 24 hours.
The service is unlimited, meaning you can submit as many design requests as you need.
It's an incredibly useful tool for creating any and all graphic elements for your business, including social posts, infographics, logos, posters, and business cards. I've personally used Design Pickle to create all of the above.
Design Pickle is also an excellent tool to polish your brand design and visual identity. In this blog post, I'll share tips on how to best use Design Pickle to do just that, based on my own experience working with the software.
How a Style Guide Can Help Your Brand Design
My very first tip for getting started with Design Pickle is to solidify your brand's visual style guide.
Your style guide should be a visual roadmap detailing the look and feel of your brand. It should include details like your brand design's fonts, colors, patterns, and any themes that dictate the visual side of your business. The more detailed your style guide, the better your Design Pickle designer will be able to create an asset that fits your brand.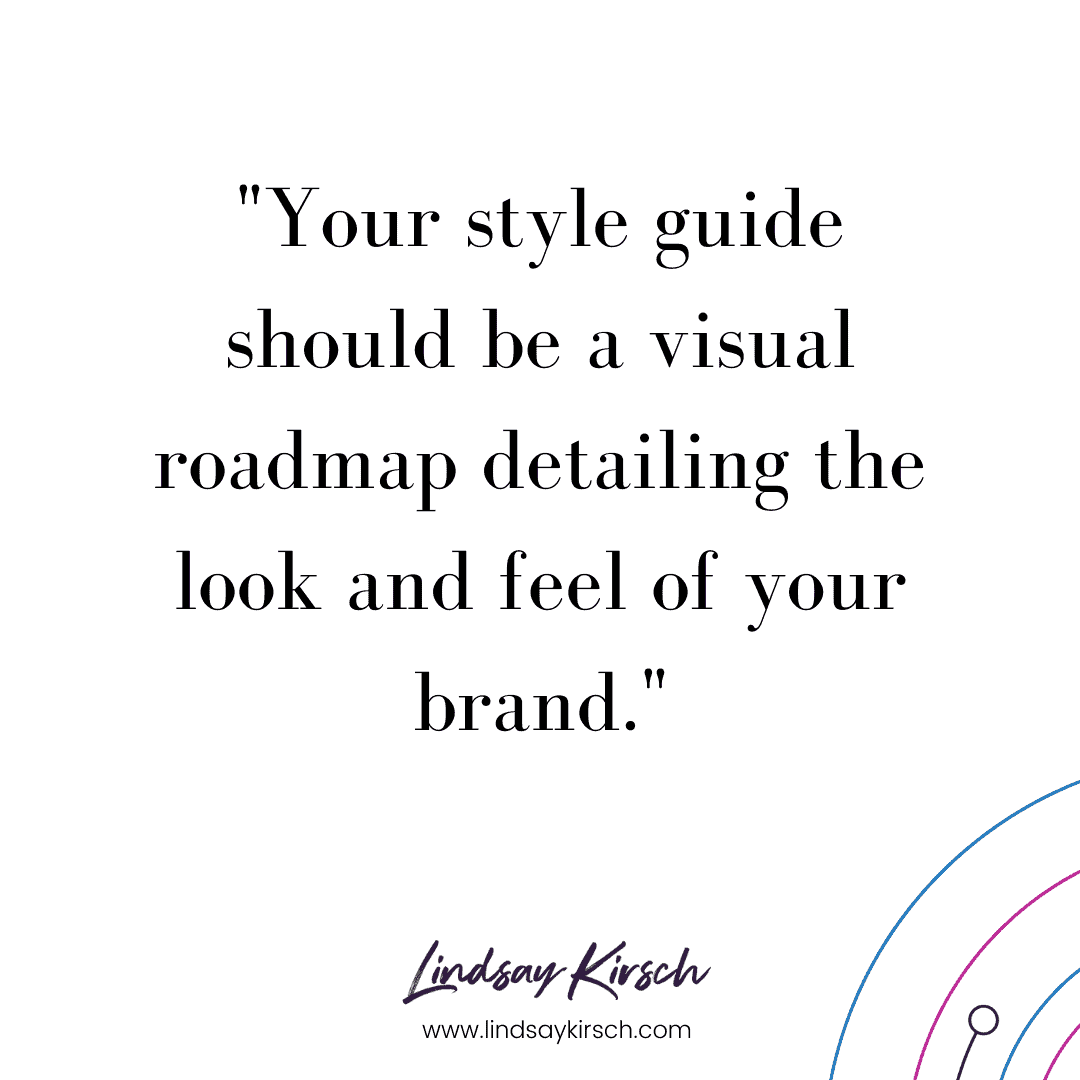 If you don't have a visual style guide yet, no worries! You can actually work with a Design Pickle designer to create one.
I find having a brand design style guide really helpful. This way my designer has a visual reference of my overall branding, which helps him or her keep my graphics consistent across every project and platform.
Be As Specific As Possible
My next tip for using Design Pickle is to be as specific as possible when submitting any brand design request. Design Pickle offers an easy-to-use interface that allows you to tell the designers exactly what you're looking for, down to the shape of the bullet points in your design.
One way to give your designer a better idea of what you're looking for is to share similar images you've found online. I've used tools like Adobe Stock and Unsplash to find example images that display the look and feel of the design I want to create.
The more specific your request, the more likely your brand designs will come out right the first time around, minimizing the need for revisions.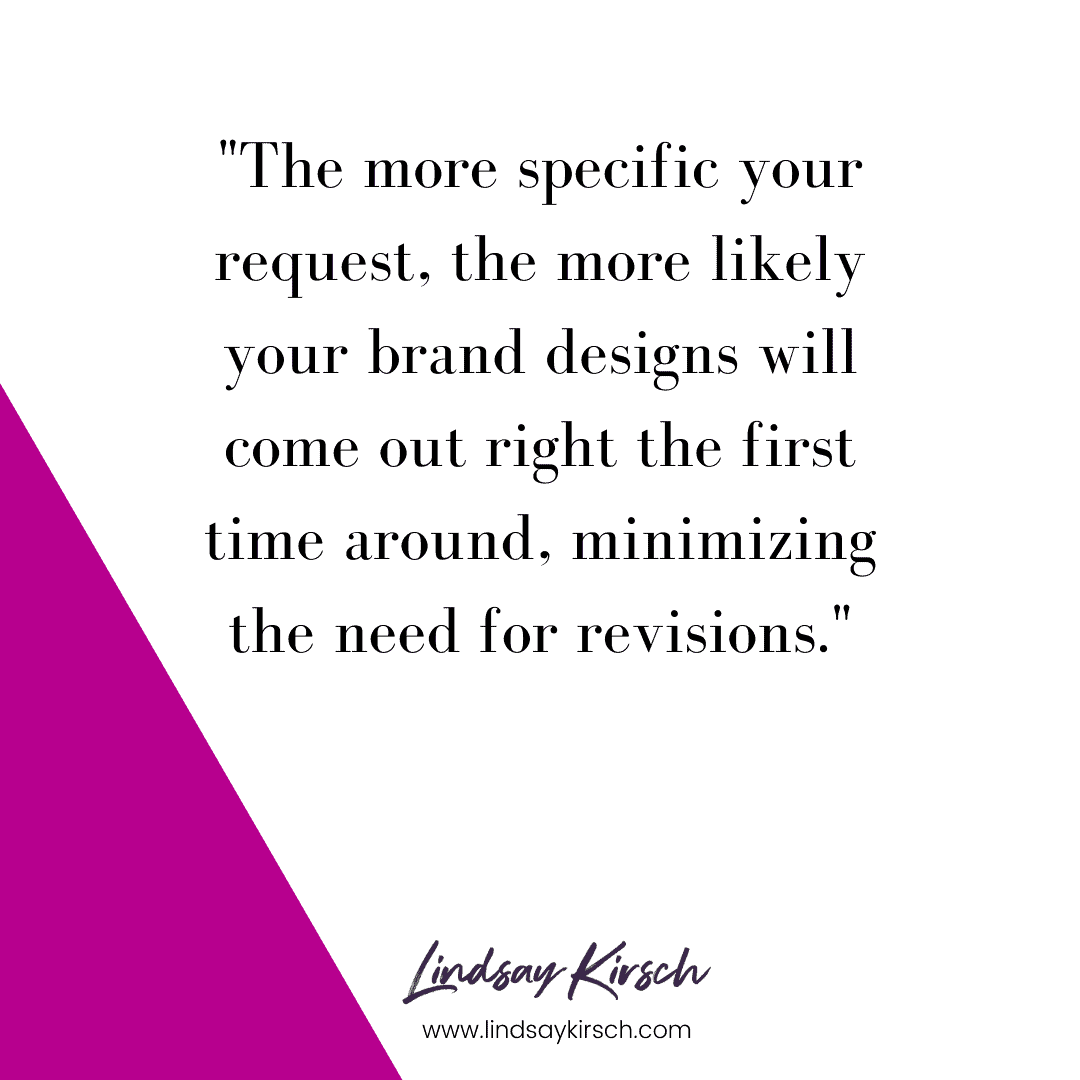 Always Check Your Queue
My third and final tip is to always check your queue. One of the reasons I find Design Pickle so valuable is that you can submit an unlimited amount of brand design requests once you're a member. If you're like me, you may find yourself submitting several requests on a daily basis.
This is why it's important to keep track of your queue. The best way to get your designs back in time is to go into your queue and prioritize what should be ready first. Designers can generally work on one to two designs at a time, but if you don't prioritize your requests, they will pull from the queue by default.
It's also important to note that Design Pickle has an 8 p.m. (EST) cut-off time for submissions. At that time Design Pickle won't accept any new design requests, and your designer will work on whatever is at the top of your queue.
All in all, it's a good idea to keep an eye on your queue so you can let the designers know which designs you'd like ready first. This way you'll always get your graphics back in time for your timely projects, blogs and campaigns.
Time To Give Design Pickle a Try
I hope you've found these tips helpful and that you give Design Pickle a try. The brand design software has truly helped me elevate my business's visual brand identity. It has also allowed me to add much more depth to my blog and the content I am producing with professionally designed graphics and images.
If you're looking for a fantastic way to solidify your business brand design, give Design Pickle a try. Click to sign up for your free trial. Let me know how it goes in the comments below!