How to Get Started with Marketing Automation
Marketing automation is one of the most powerful business automation processes.
Yet I know that many small businesses might find the term confusing and maybe even a little intimidating.
I would like to simplify the realm of marketing automation for you — and show you how your online business can hugely benefit from having the right business systems in place.
In this guide, I'll guide you through what it takes to set up effective marketing automation strategies so that your business can thrive.
What is Marketing Automation?
Marketing automation is the process of using technology to automate certain repetitive aspects of your business workflows. It allows you to automate the process of acquiring new leads, converting them, and providing them with long-term value.
You can automate…
Client scheduling processes
Sales processes
Invoicing and payments
Digital product delivery
Nurturing and onboarding new customers
Managing communications with participants in a curriculum or course
Obtaining feedback and referrals
& more!
The right business automation processes can save you a lot of time and money.
While one business may use marketing automation for sales and lead generation, another may use it for customer services and support. Automation isn't a single solution. You choose what tactics will work best for your business needs and goals.
Studies show that the ROI can be achieved within just months of implementation. That's because marketing automation helps move your customers along their buying journey. 
For example, a business selling online courses uses a post-purchase automation to get a new customer onboarded and ready to access the course. During this automation, the business offers an upsell of 1-1 coaching.
That's just one example of how marketing automation can work for your business. Let's delve further into how you can best implement automation across your workflows.
Is it Time to Leverage Marketing Automation in Your Business?
Tedious, repetitive tasks are becoming a thing of the past. Small businesses are increasingly using technology to simplify and improve their business automation processes.
If you're feeling overwhelmed, it might be time to leverage marketing automation in your business.
Think about the time you'll get back when you allocate repetitive operational tasks to software, rather than yourself or an employee.
When it comes to choosing the best automation tools, you'll find that there's an overwhelming amount of options. To narrow it down, ask yourself what you're trying to achieve with your automation. This will give you an idea of the features you should be looking for in your automation tool.
Here are five marketing automation systems I recommend for business consultants (that I use and love):
Learn more about each of these business systems and how I use them to simplify my business workflows.
You don't need a hodgepodge of technology to run your business — but you do need the right tools.
Unfortunately, most budding entrepreneurs jump right into tool selection before understanding why they need them in the first place.
Here are three tips to help you choose the best tools that'll fit your particular company's needs:
Fully get to know your workflows and processes. Map them out in a simple diagram. Then identify the gaps within your current tools. How can your business benefit from automation, and what are the key performance metrics you want to track?

Know the tool's requirements. Every software has specific requirements before you can use it. Sometimes you'll need to take several steps before being ready to implement a new tool.

Be a choosy shopper. Do your due diligence, ask for software demos, and explore free trials. It's OK to get advice from others, but it's also OK to go with your gut. You want to make sure you select a tool based on how well it meets your requirements, not anyone else's.
Many businesses struggle to implement marketing automation systems correctly. It can be incredibly frustrating to dedicate all the time and effort to set up your automation software and see no results in return.
One of the biggest mistakes I see entrepreneurs make is they fail to identify their customer and customer journey before setting up their automation.
If you don't know who you're speaking to or the transformation you can provide them, how can you sell your services to them?
You should not only clearly understand your target customer, but also map out the buying journey you want to take them on.
The goal is always to take your prospects to the "next best action," so mapping your custom journey ahead of time is key.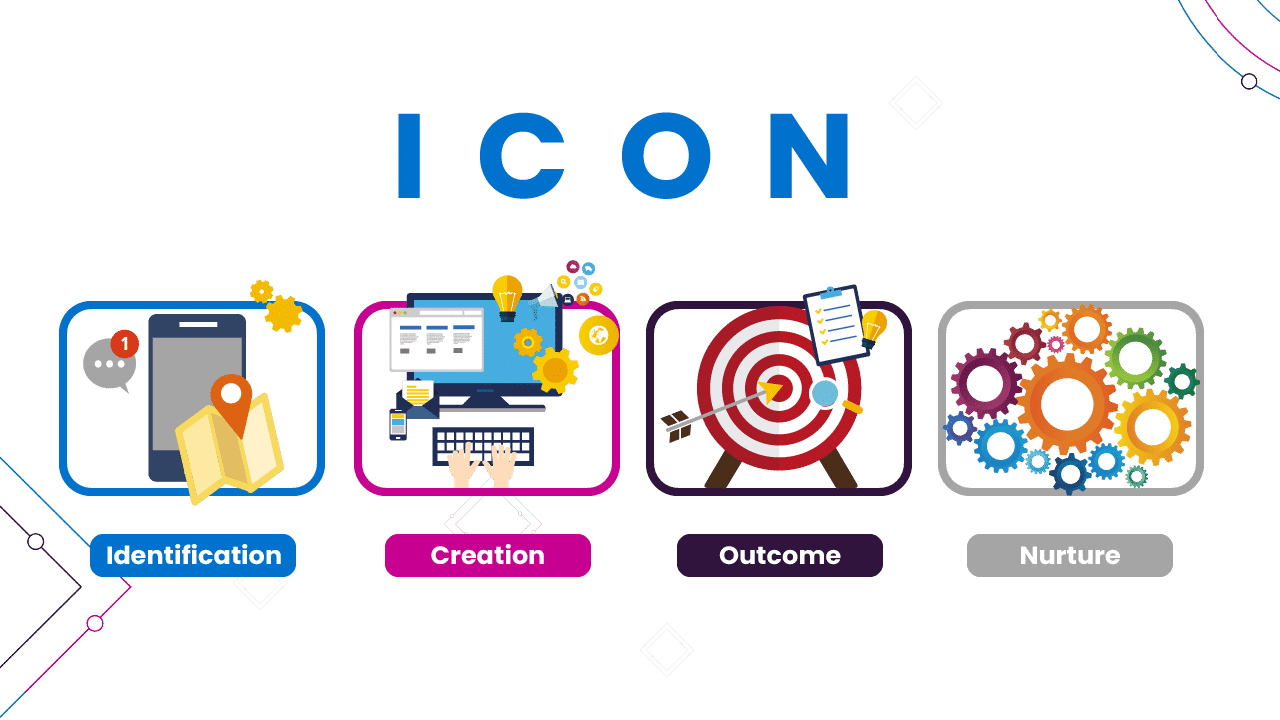 The second big mistake I see entrepreneurs make is implementing a new marketing automation strategy without understanding the existing automations they currently have in place. 
Your existing automations could be bringing you value. It's important to understand how they're performing before adding a new layer of automations to your workflow.
Having a big email list will do you no good without covering these bases first. I often see influencers with enormous email lists but no customer journey mapped out. Their contacts never progress toward making a purchase and end up unsubscribing.
This is why establishing a clear customer journey beforehand can make a world of difference in your automation strategy. 
Essential Automations To Implement
Whether you're just getting started with marketing automation systems or improving your existing strategy, these are the essential automations every online business should implement. 
Essential Automations To Implement
Free Trial Countdown: If you offer a free trial, you'll use this sequence to continue to sell your membership site to your prospects. Share testimonials, overcome objections, and promote key benefits of your platform to encourage a purchase at the end of the trial.
Abandon Cart/Browser: This is meant to catch potential customers that view or started to complete a purchase for your membership site but stopped or canceled mid-order.
Post-Purchase: Confirms the recent membership site order, a purchase receipt, next bill date, refund policy, and how to gain access to the site.
Membership Access: This will run on the back-end of your site; it will communicate between your shopping cart, CRM, and membership portal to ensure that access is given after purchase.
New Member Onboarding: Promote the features of your site and provide step-by-step instructions, reminders, and specific actions to take.
Membership Cancelation: Explain how and when the cancelation will occur.
Membership Pause: A good alternative to potential membership cancelations
Failed Billing: Remind customers to update payment information when a re-occurring payment is declined.
Before you begin to automate customer onboarding, you first need to define your onboarding process.
You can do this by creating a list of all the tasks you need to complete when you have a new customer. It might include sending a contract and scheduling a kick-off call.
Then look at that list and identify who is responsible for each. Every task might be assigned to you, or to someone else on your team.
Now it's time to figure out if these tasks can be automated. Typical onboarding procedures like sending emails, meeting requests, questionnaires, contract sending, and payment processes can all be automated with different tools.
Post-Purchase Automations
The post-purchase automation fosters relationships with your customers. Here are the 5 you should consider implementing:
Purchase Confirmation: Your customer should receive a purchase confirmation and receipt shortly after their purchase.
Remove Contact From Ad Audiences: Existing customers should not be included in marketing targeted toward prospects.
Welcome Email: Key marketing automation email that lets your customer know what comes next and get them excited about their purchase.
Customer-Only List: Add your new customer to a customer-only list.
Add Tags: Tags will serve as a trigger for your post-purchase email series.
You can use promotional campaigns to announce sales, free offers, product releases, webinars, events, and upgrades to your existing products and services.
A promotional series is typically sent to contacts who are already familiar with your brand, so they're more perceptive to your offer.
Every promotion has three core components, which include the offer, evidence supporting that what you're selling works, and expiration date.
Your promotional sequence might look something like this:
Day 1: Introduction to the offer & a call to action
Day 3: Reminder of the offer & check to make sure it was received
Day 5: Testimonial 1 that helps overcome the objection to the sale
Day 7: Testimonial 2 that helps overcome the objection to the sale
Day 9: Testimonial 3 that helps overcome the objection to the sale
Day 10: Last call
Day 10: The final call to purchase
ActiveCampaign makes running and tracking promotional automations easy. You'll be able to see the percentage of contacts that engaged with your marketing automation emails, as well as how many times they opened and clicked them.
A client recently came to me because they were having a serious problem in their business. 
The 7-figure entrepreneur and media personality began noticing that her team's slow response time and an overall lack of customer support was impacting her customer experience. She felt her reputation was on the line unless she put the right business workflows in place.
At the start of the project, she had zero technology infrastructure in place aside from email support and collecting payments via PayPal.
The goal was for us to create a digital workflow that allowed new leads to submit a questionnaire, determine appropriate services, complete required forms, and finally pay and schedule consultation sessions.
The first step was to help my client create a workflow design. The next step was to choose the right tools, which included a combination of email marketing, scheduling, and customer support software.
Her new workflow and technology allowed customers to manage their customer journey without necessarily requiring a response or wait time from the company. This meant new leads could enter the customer workflow without putting any additional tasks on my client's team.
The process became automated, and my client's customers felt supported the whole way through.
Once you have your automations up and running, it's important to continuously monitor their results.
The first marketing automation metric to track is new contact engagement. You should be tracking your new contact open and click rates.
When you establish good management with a new contact from the start, your email deliverability improves. If you're noticing that new contacts aren't responding well to your welcome series, you may consider changing it.
You'll also want to measure long-term contact engagement. Look at how your contacts of 30 days or more are engaging with your emails.
Ideally, your contacts will continue to open your newsletters, click on your promotions, and purchase your products no matter how long they're on your list. Long-term contact engagement is one of the key marketing automation metrics that tell you whether your business is growing healthily.
The third metric you want to track is your automation statistics. You should always monitor the open and click rates for your automations to see where there's room for improvement.
You can view these stats for your account as a whole, as well as individual campaigns.
Whether it's a standalone campaign or a campaign within an automation, you should aim for a minimum open rate of 17%. Ideally, you'd aim for double that. Your click rate, on the other hand, should be at least 3%.
Marketing Automation Tips & Tricks
There are a few ways you can test your automations to ensure they're working properly.
You can test any single email campaign within your automaton by selecting "Send a Test Email" in the editor. It's best to send the test email to a different email address than the one you use for your email marketing.
Next, you should test whether your campaigns are functioning properly as part of the automation. To do this, remove any trigger events on your automation. Then, you can turn the automation to "Active."
Once your contact is in the automation, you can click the name of the automation and then view to see the progress of the contact in the automation.
Lastly, you'll add the trigger back in and then put another test user into the automation. Ideally, you would have your next test user enter the automation the same way your regular contacts would, such as by an opt-in or a product purchase.
You can then can push this user through the automation for the second round of testing.
I recommend testing your automations quarterly, but more active accounts (1,000+ contacts) should consider testing monthly, if possible.
In conclusion, automating your workflows can benefit your business in more ways than one. Marketing automation is a big time and energy saver and a proven way to build a stronger relationship with your customers. 
I hope this guide can be used as a blueprint to choose the right tools and set up the best automations to support your business.
If you're looking for more hands-on help, let's talk. Please reach out to learn more. 
Learn Easy Steps to Optimize Your Business Each Week!