Welcome to Part One of my four-part ICON series, where we'll delve into the benefits of marketing automation and the strategic framework to best implement it across your business. In this post, we'll learn about the first step in the ICON framework: Identification.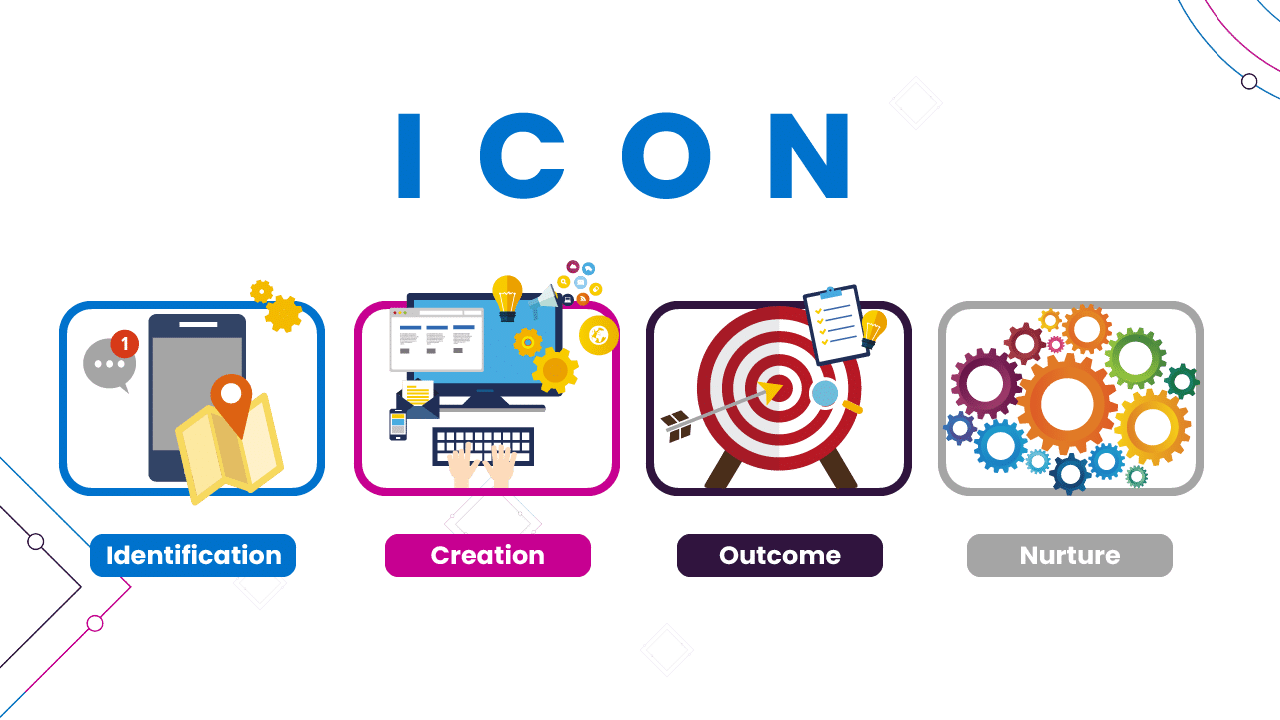 Every business owner knows that marketing automation is an invaluable tool for driving revenue.
Yet, despite knowing all the benefits of marketing automation, many businesses still struggle to implement it correctly. Truth is, most people have no idea where to start.
Whether you don't have the time, are feeling overwhelmed or just can't get it quite right, ineffective marketing automation won't get you very far. It can be incredibly frustrating to dedicate all the time and effort into setting up your automation software, yet see no results in return.
Without a strategic framework to support your business and its marketing efforts, you're pretty much acting in the dark. If you're struggling to take your business to the next level, I've developed a special framework over the years to help make marketing automation easier.
The ICON strategy consists of a 4-phased approach to setting up effective marketing automation — and ensures your business is reaping all the benefits automation can bring it.
In this post, you're going to learn about the benefits of marketing automation and why the very first step of the ICON framework is so important.
The Benefits Of Marketing Automation
One of the main benefits of marketing automation is that it's a powerful tool for increasing revenue.
Research shows that 44% of companies that implement marketing automation see a return on investment within six months, and 76% see it within the first year. 
Yet the benefits of marketing automation extend far beyond increasing your revenue.
Automating your marketing and sales funnels gives you more time to focus on your overall business strategy. Marketing automation also provides you with valuable insight into customer behavior, allowing you to better identify leads and nurture your potential customers.
Businesses that focus on their marketing automation software are twice as impactful in lead generation compared to companies that solely focus on blast emails. In fact, businesses that implement marketing automation experience an average of 451% increase in qualified leads.
That's why the vast majority of marketers invest time and money in marketing automation tools like ActiveCampaign.
Recent marketing automation statistics show that 91% of marketers recognize the importance and flexibility of such tools. Investing in marketing automation frees up valuable time in their busy schedules, which they can use to work on other important aspects of their campaigns.
As you can see, your business can hugely benefit from marketing automation — but only if it's done right.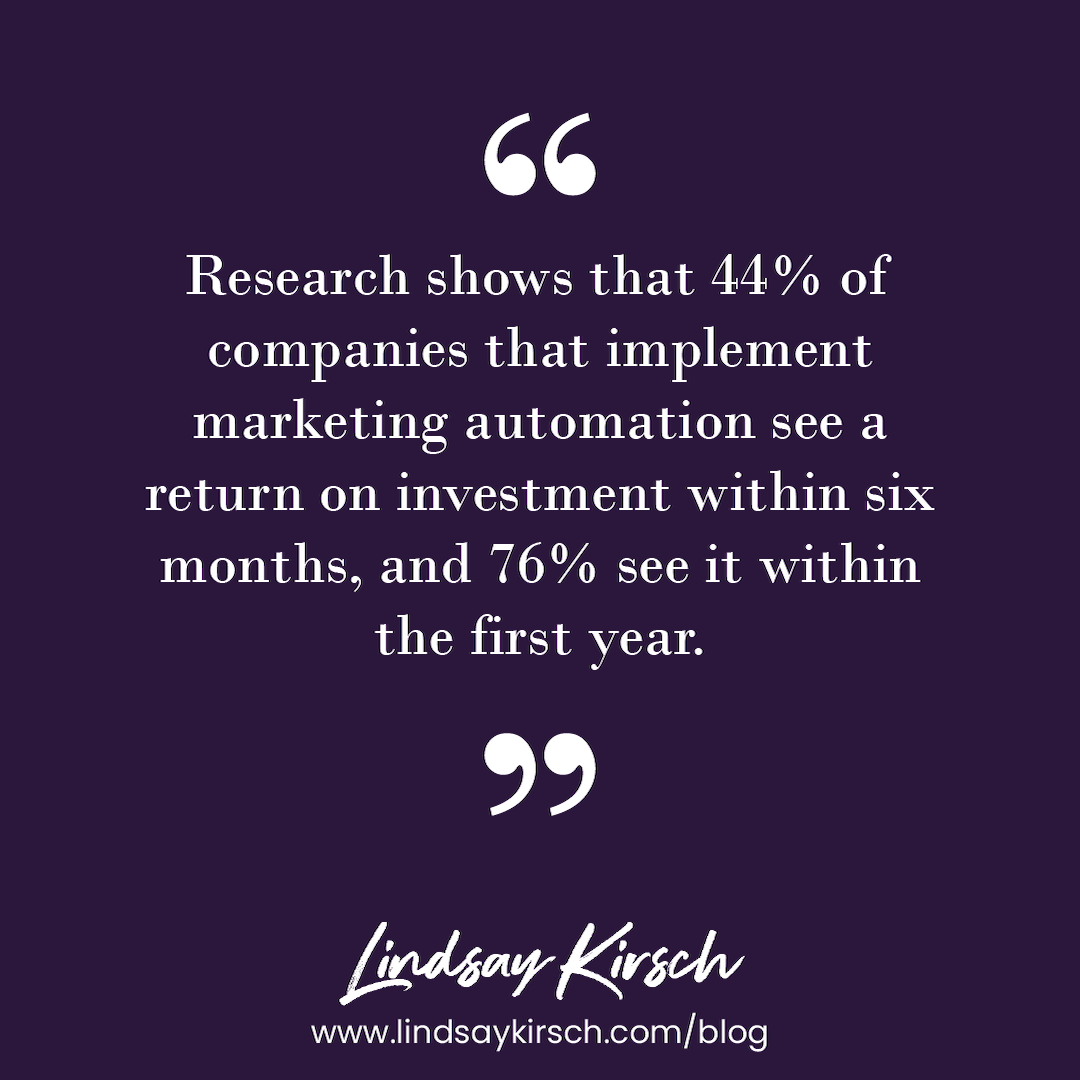 If You're Not Seeing The Benefits of Marketing Automation, This Is Probably Why
Over the years I've discovered one very specific reason why marketing automation fails … and it's probably not what you think.
It has to do with the very first step in the ICON framework: Identification. Unfortunately, this where most people go wrong.
Identification refers to identifying your customer and the journey you want to take them on before setting up your automations. To break it down further, your marketing automation will most likely be ineffective if you:
Aren't sure who you're speaking to or the transformation you can provide them.
Don't have a clear customer journey mapped out, and you're not sure how to take your customer to the "next best action."
Lack a clear and specific action plan for your customer's journey.
May not know the current state of your existing marketing automations and whatever value they're providing you with.
Understanding your customer and the value you're bringing them will help you map out the entire customer journey. Many people forget to do this before setting up their automations, but it's the only way to ensure an effective marketing strategy.
Why Identifying Your Customer Beforehand Is So Important
There's a reason why identification is the very first step of my four-phase ICON framework.
Clearly identifying who you're talking to and the journey you'll be taking them on is a crucial step that'll define your marketing automation as a whole.
The best way to do this is to map out where you'll be taking your customers, from their first point of contact to their final buy-in.
When you're mapping this out, it's important to remember that marketing automation isn't a one-size-fits-all process.
Businesses typically have several different customer journeys, and you'll likely have more than one, too. Make sure to map out each path you want to take your contacts through, depending on their needs and preferences.
If you skip this step, you might as well be sending your customers into a dead-end. And what's the point of acquiring your contacts when you're not able to move them along a proper sales path?
Now, It's Your Turn!
Now it's time for you to give it a shot yourself!
I want you to go ahead and implement the first step of the ICON process in your own business. Try to identify and map out your customer journeys, so that in the following post, we can talk about the core components of getting your marketing automation set up and ready to go.
When you're done, head over to Part Two of the ICON series for the next step.
Please let me know if you have any questions, comments or concerns while working on this. I'd love to hear how it's going!