When someone makes a purchase on your website, it is only the beginning of their customer journey. It is so important that you reach out to reconnect with them. You want to make sure they are happy with the product or service they have received, and encourage them to re-engage with your brand moving forward.
A post-purchase automation toolkit will help you to support your audience on their customer journey and their overall satisfaction.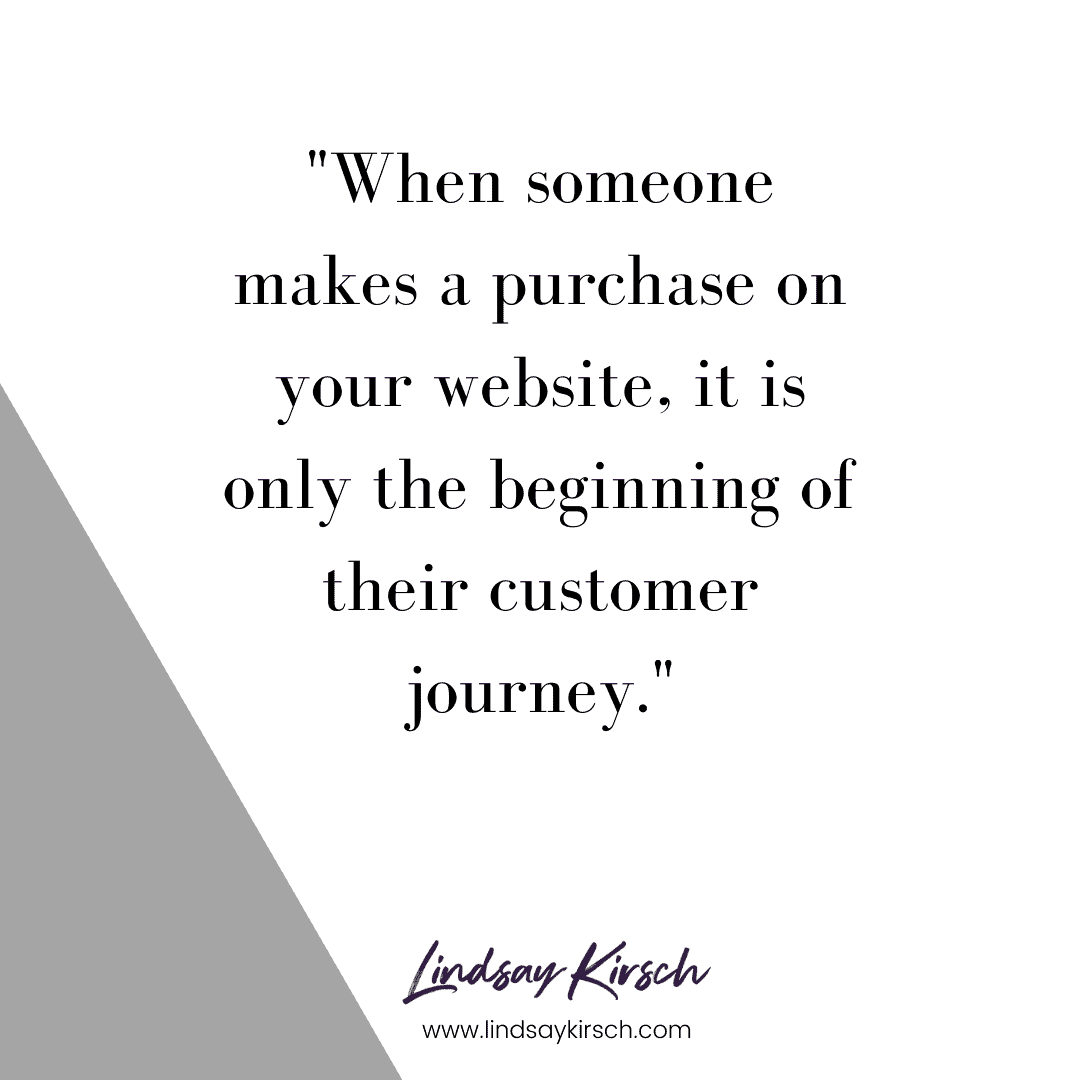 5 Post-Purchase Automations
Receipt and Confirmation of Purchase
This might seem obvious, but the number one thing to include in your post-purchase automation is the confirmation of purchase.
A lack of receipt upon purchase can lead to customer confusion, and even re-purchases. This can be detrimental to your customer experience – they will have to seek customer service, and may require a refund. Not only are you inconveniencing your customer, but you are also creating unnecessary work for your team.
The standard format for a confirmation of purchase email should include an itemized receipt with the date, product or service information, and the total amount. It should come directly from your checkout or billing tool.
But that doesn't mean you have to send boring receipts. Your confirmation of purchase email is your first chance to connect with your customer post-purchase. The follow-up email automations will be some of the most influential in your system. Use your receipt email to not only confirm their purchase but to thank your customer for choosing your product or service.
Take the time to curate your post-purchase workflow to carry out your brand identity, to continue to foster the relationship with your customer.
Remove the Contact From Ad Audiences
It is five times more expensive to engage with new customers than it is to retain an existing one. That is why it is so important to remove a customer from a paid ad audience as soon as they make their first purchase.
Customers should not be included in marketing targeted towards those who are yet to make a purchase.
Use your post-purchase automations to continue to build your relationship with your new customer. For example, you could set up automations that transfer them from "potential customers" to "returning customers" within your Facebook Ad audiences.
By moving your customer from one audience to another, you continue to provide your customer with the information most relevant for them on their customer journey.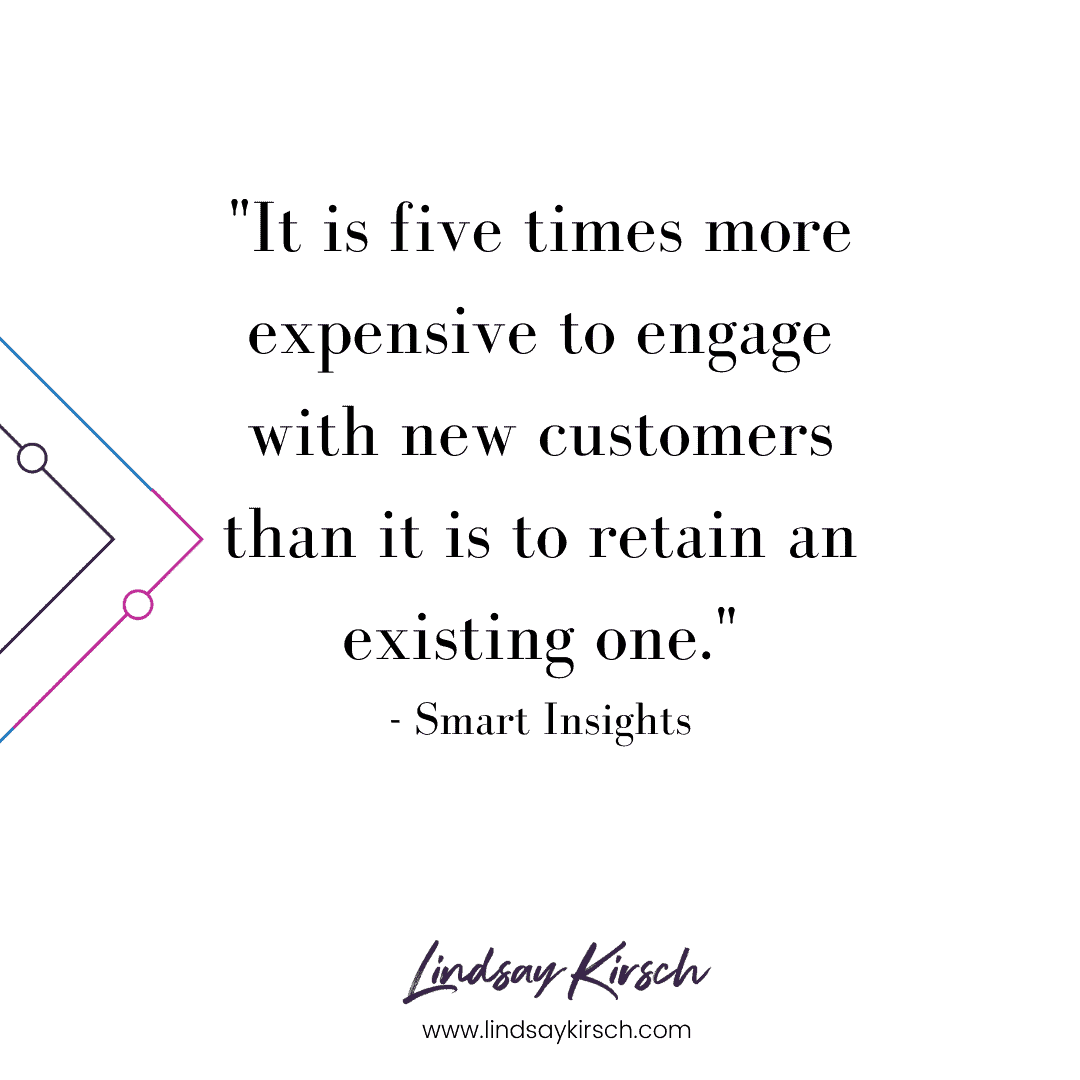 Set Expectations with a Welcome Email
A welcome email is different from a receipt but is no less important in your post-purchase automations. It will generally come from your marketing software and will help your new customer to know what comes next.
Clear communication is the absolute key to fostering customer loyalty, transforming buyers into die-hard brand advocates. Your welcome email should get your new customer excited about their purchase.
For digital products and services, outline how exactly your customer can access their purchase. If it is a physical product, your welcome email might include some information on shipping, and how long they should expect to wait for their product's arrival.
You might also use your welcome email to set other expectations for communications to come. Take the time to get your customer excited about further interactions with your brand by outlining exactly what they can hope to see from you in the future.
Add the Customer to a Customer-Only List
You should always see your post-purchase workflows as an opportunity to move your audience through their customer journey. A customer-only email list is a great way to collate your contacts who have made a purchase so that you can create emails targeted specifically for them.
Ensuring that you have separate communications for audience members who have made a purchase, and those who have not, allows you to curate marketing strategies for specific groups. This is often overlooked, and businesses lose hours trying to create these lists later. By implementing customers-only lists from the beginning, you save time and effort down the line.
Add Tags and Custom Field Data
Every product or service you offer should have the appropriate tag to indicate exactly how your new customer makes a purchase. You can even include tags on different methods of payment, such as payment in full, or subscription-based payments.
Tags serve as a trigger within your post-purchase automations. With thoughtful and thorough tagging, you can easily automate everything you need to continue your relationship with your new customer.
You might even like to incorporate some data about your new client in custom fields. The more information you can extrapolate about your new customer, the more clearly you can communicate with them. Custom fields are also a really helpful way for you to segment your audience, thus providing them with the information they want. The more concise your communications with your contacts, the more authority you hold as a brand.
While changing tags retrospectively isn't impossible, it is incredibly time-consuming. It is a good idea to get on top of your tags now and let your post-purchase automations do the hard work for you.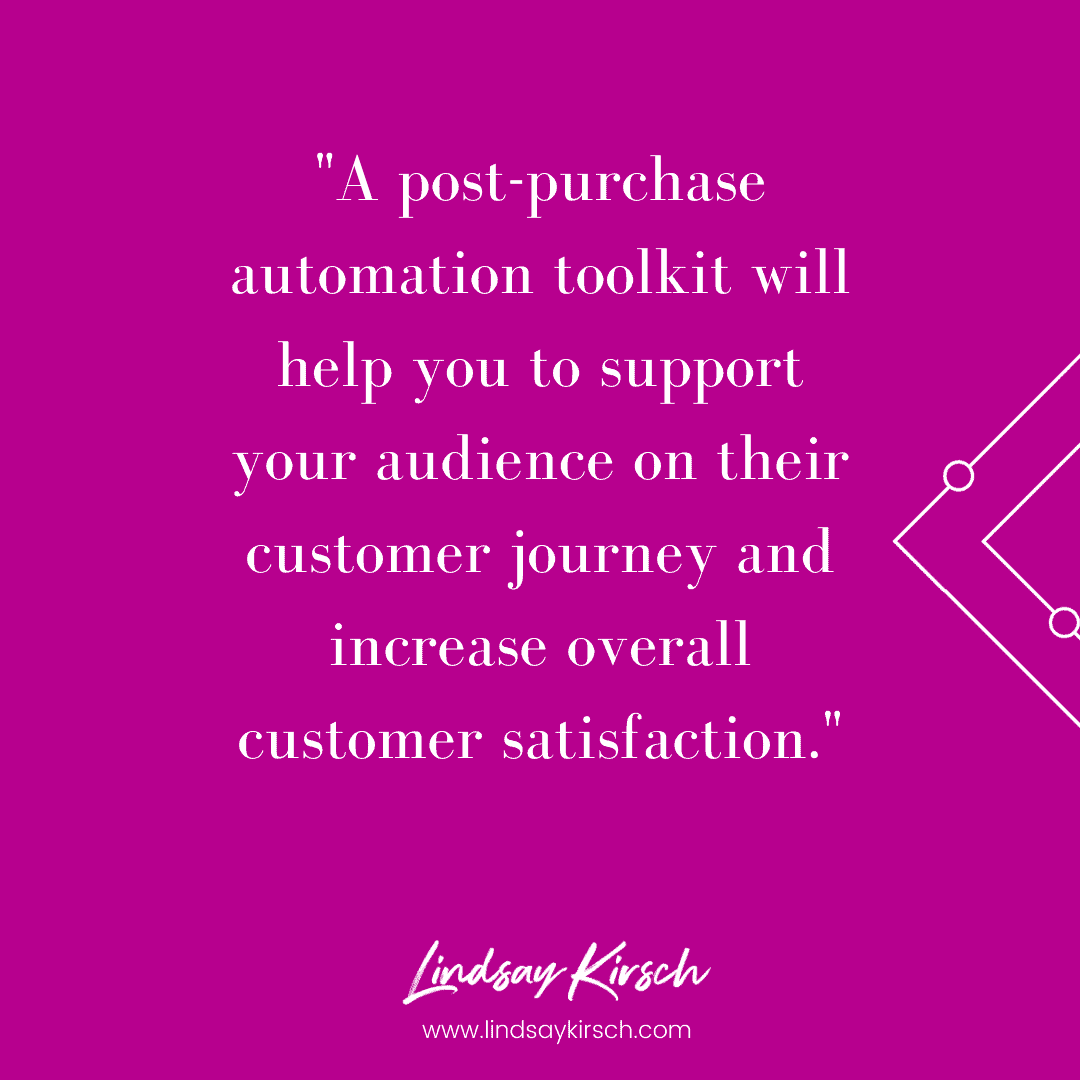 Post-Purchase Processes Foster Customer Relations
It is so important that once your contact becomes a consumer, you don't forget about them. Creating clear, meaningful communications post-purchase is the best way to maintain the relationship between your new customer and your brand.
If you have any questions about creating post-purchase automations, feel free to let me know in the comments below.