This blog was last updated in August 2020.
Tedious tasks are becoming a thing of the past. Marketing automation is starting to pick up speed in the tech world, and businesses are catching on to the value that such tools can provide.
Marketing automation is a hot topic right now. Startups want to better manage their business workflow and focus on process improvement sooner rather than later. As this technology continues to evolve and disrupt different industries, waiting on automation may be a bad idea for small businesses that want to stay on top. Is it time to leverage marketing automation in your business?
In this quick guide, we'll be taking a look at what marketing automation really is and how you can find the right tool for your specific processes. It doesn't have to be a daunting task. While there is an overwhelming number of marketing automation tools and vendors out there, there are some steps you can take to narrow them down.
Defining the Basics of Marketing Automation
Marketing automation is when a business owner or entrepreneur begins allocating repetitive types of tasks to software, rather than an employee. These are often operational tasks. You can use system tools and different types of technology to help create more efficiency and flow in your business, otherwise known as automating.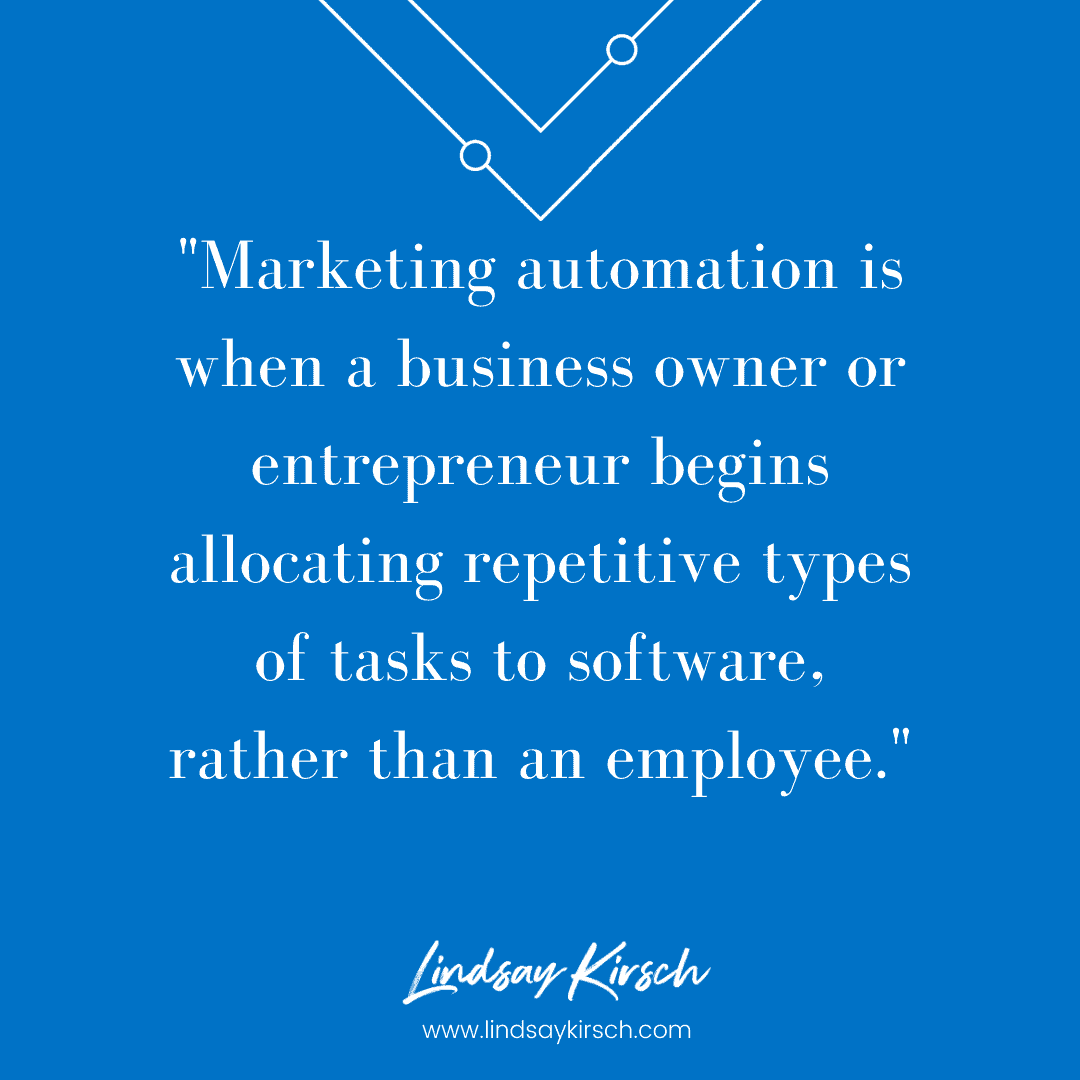 Many entrepreneurs run their business manually and are very low tech at the startup stage. They're doing a lot of the repetitive tasks in their businesses, either on their own or through an assistant. With marketing automation, you can use technology to manage some of those tasks.
Examining Task Bottlenecks
So how do you know when it's time to potentially start bringing in marketing automation into your business? Start by looking at how many repetitive types of tasks you have in your business.
For example– A service-based entrepreneur may constantly have people emailing them to schedule appointments. Or maybe they constantly have to go back and forth with customers on different documentation that they need to complete a contract. Any of these repetitive types of tasks involve real people completing the same task over and over again, often without much variation. These types of tasks are perfect for automation.
Customer service is another thing to consider. Businesses are focusing more and more on quick, easy, and excellent customer service. Response times need to be snappy. This isn't always possible with a small customer service team. Marketing automation can definitely come into play here. Rather than requiring a customer to wait, a chatbot or similar automated technology can help. Chatbots are great for narrowing down questions and providing documentation and resources that customers can use. Many businesses use chatbots for things like support, order tracking, appointment setting, technical assistance, etc.
Automation can help remove the need to deal with repetitive tasks and give more control over finding information to your customers. There are tons of types of tasks, processes, and workflows that can be taken care of via marketing automation.
So, the second question is: How do you select which tools to use for automation marketing?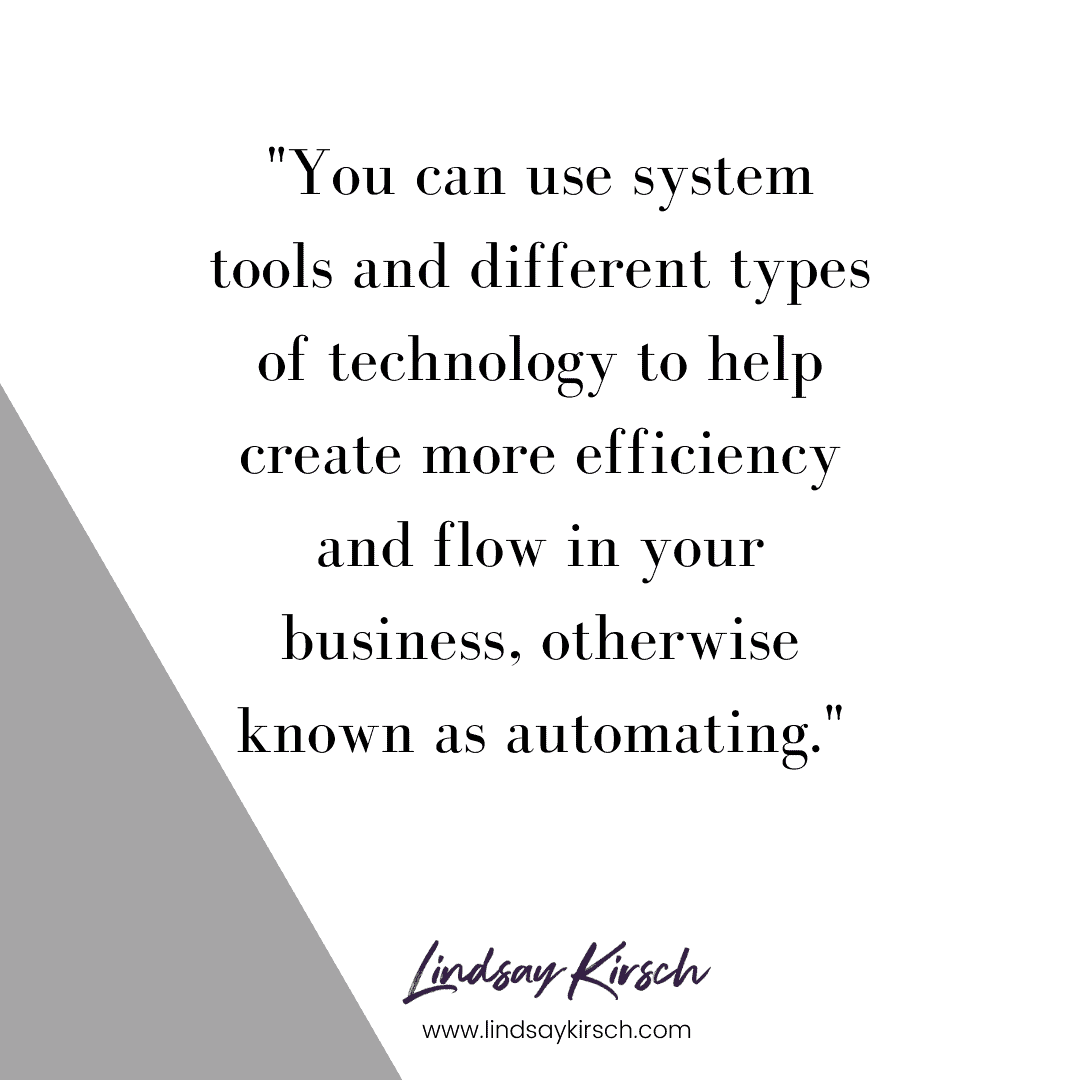 Finding the Right Tools for Marketing Automation
Automation is a hot topic right now. There are just so many different tools out there that you can use to leverage your business. It can be completely overwhelming to pick which tools to use.
Before you even start thinking about what tool you are going to bring in, you need to think about what exactly you want out of marketing automation. You have to have that use case before you even start looking into getting free trials. Take a step back and think about the requirements your preferred automation tool has to have. In order to do this, you really need to document your processes.
While 72% of businesses say improving positive experiences is their top priority, only 63% of marketers prioritize implementing technology investments that will help them reach this goal (Groovehq.com).
Let's say you are trying to improve customer service and correspondence with your clients. Currently, an admin is handling this for your team. You need to have that admin document everything that they're doing. What tools they use, what processes they follow, and what happens from point A to point B.
Then, you need to take that documentation and identify the main points that an automation tool can help with. Make a thorough list and prioritize each and every point. When you start shopping around for automation software, make sure that you're looking for those exact features.
Which points are the most important? You might want a great appointment scheduling system that can prioritize appointments based on different people in your team. Because that is so specific, there might only be one tool that can do that. But by knowing that this feature is a top priority, the selection process will be pretty easy. Some entrepreneurs get stuck in all of the bells and whistles of certain applications, but realistically, that tool is missing their number one needed feature. Be proactive and smart when you start shopping.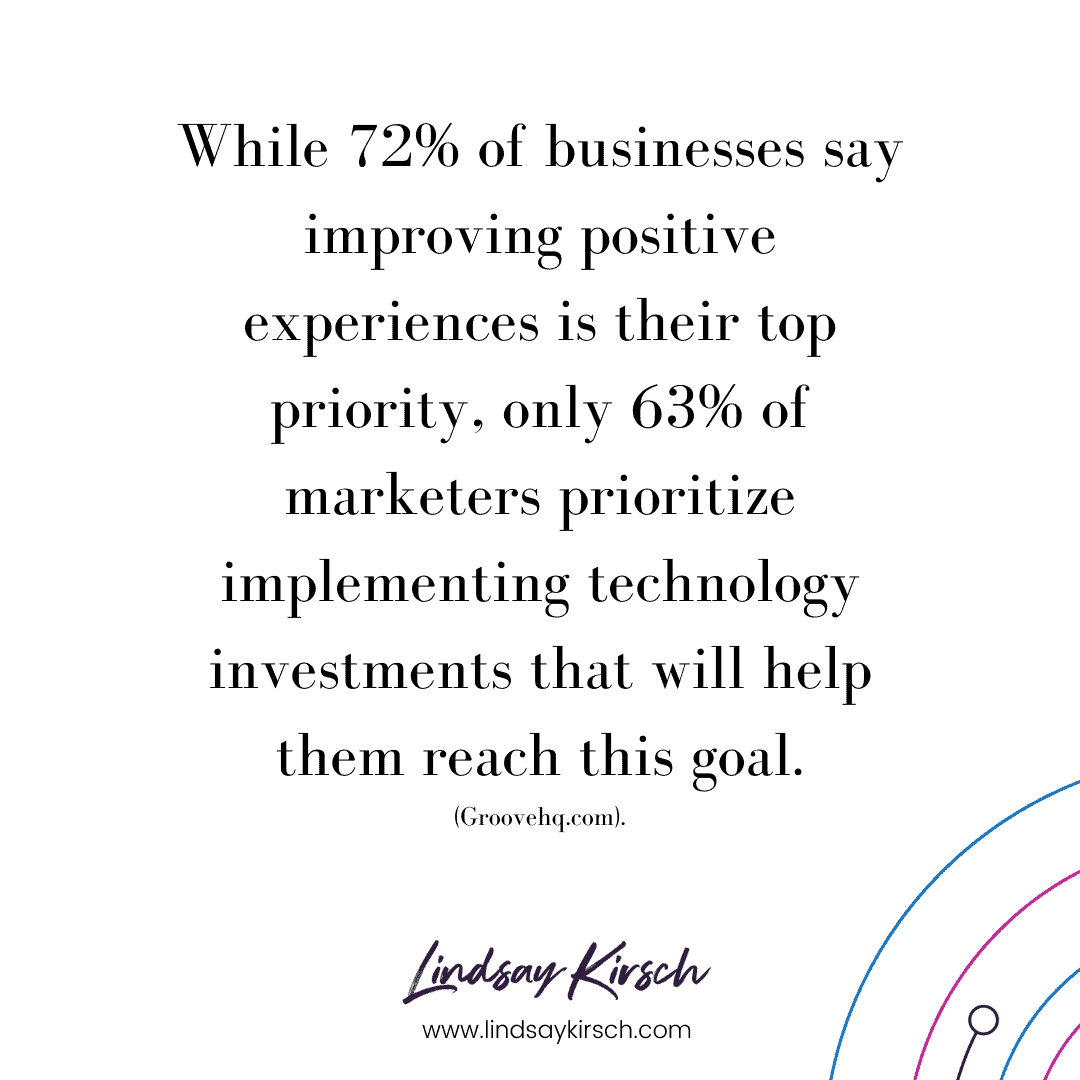 Recap – Document Your Processes, Be Disciplined When Shopping for Marketing Automation Software, and Do Your Research
You need to document your processes and the different tasks involved so that you can then turn that into a list of requirements for the tool that you can prioritize. Once you know what that list is, it becomes much easier to select your tool when shopping around different venders.
Follow this simplified timeline:
Have your admin document everything they do.
Identify your pain points and tasks you'd like to automate.
Identify your key needs.
Compare and contrast features from different tools, apps, etc.
Use a checklist to check off which tools have your preferred features.
Don't get caught up in extras that you may not need.
Sign up for free trials.
It's highly recommended that you only opt for software that offers a free trial. You really can't understand how well a tool works from its product page alone. It's completely necessary to try it out first.
Also, consider reaching out to some consultants for different tools. That can happen through a Facebook group for a specific tool, emailing their support team some questions, investigating reviews, or reaching out to a consultant directory.
For example, at ActiveCampaign, I am in the consulting directory. People reach out to me all the time to see if ActiveCampaign can do certain things for their business. This is a good extra step to take, but make sure you are researching information from external sources (such as past customers) as well.
Number one, you need to decide where marketing automation makes sense for your business. When you're trying to select the tool that you want to use, go for the features that you have prioritized and compare and contrast your different tools. Reach out to consultants, dig around different user groups, and get feedback on the tool. It's as simple as that.
How was our guide to finding the right automation tool for your business workflow? Drop us a comment and don't forget to subscribe for more in-depth guides to process improvement and marketing automation!