This blog was last updated on July 22, 2020
[Stats Roundup Post]
It's become really obvious to me that the term marketing automation… means many different things, to different people.
In fact, the term may sound complex… confusing… maybe even a bit overwhelming.
And honestly, it kind of is! Business, marketing, and email automation encompass a huge variety of processes, tools, and workflows.
So much, in fact, that when I first started working with automation… I didn't even want to call it that, because it confused me!
That's why in this post, I'm going to clear the air and help you understand marketing automation, and how it can help support your small business.
What is marketing automation?
The concept of marketing automation is to take repetitive tasks, design workflows around those tasks, and then leverage systems, tools, and technology to automate aspects of your workflows.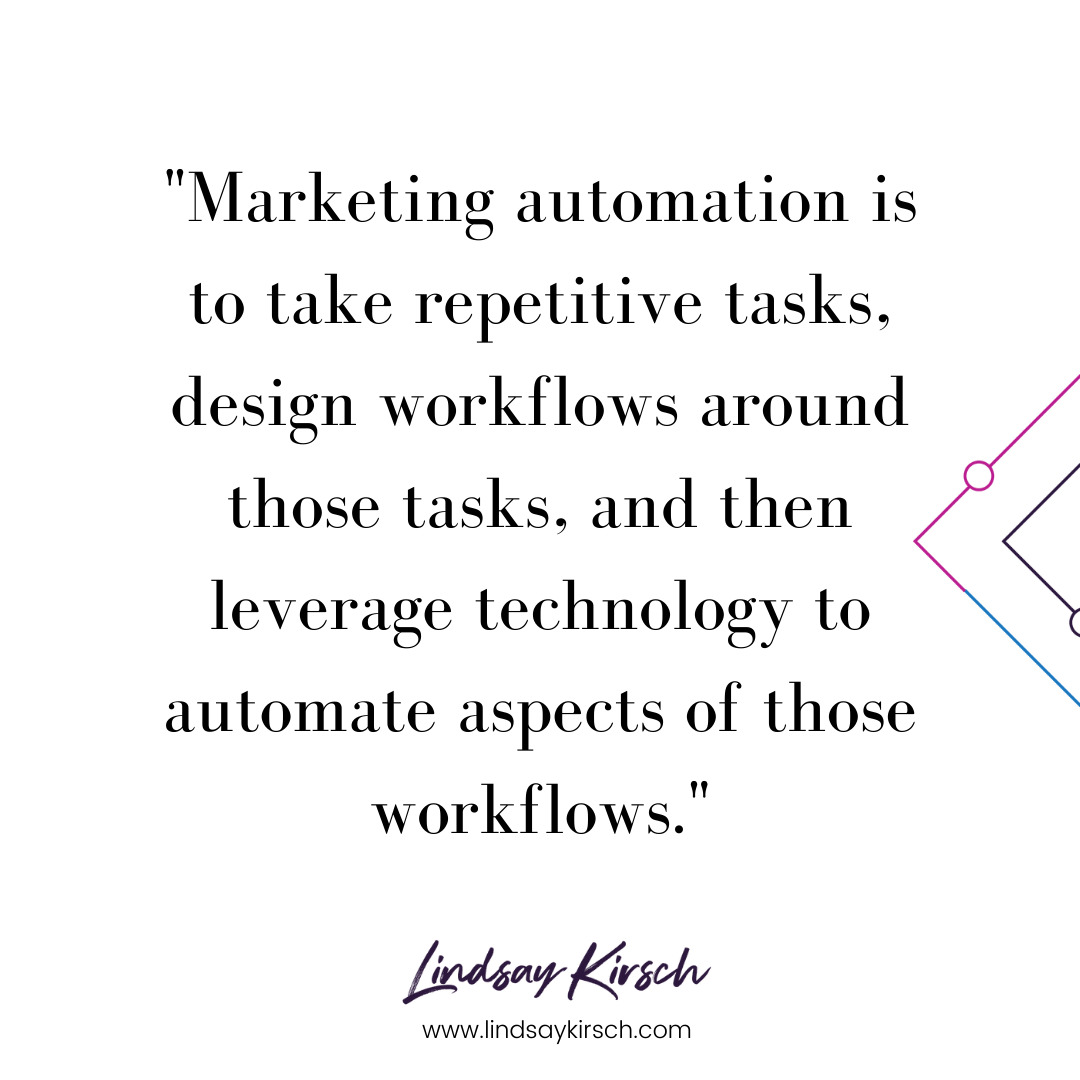 In general, automation assists you in acquiring new leads and customers, nurturing them, and providing long term value – directly or indirectly using a variety of marketing tools.
While marketing automation has the word marketing in it, it's not always as obvious on how it relates and is used as marketing. Marketing automation is certainly not limited only to client acquisition sales.
Automation can include activities such as:
Client scheduling processes
Sales processes
Invoicing and payments
Digital product delivery
Nurturing and onboarding new customers
Managing communications with participants in a curriculum or course
Obtaining feedback and referrals
…plus so much more!
The fact is that automation is here to stay! MarketsandMarkets forecasts the global automation software market to grow from $3.65 billion in 2014 to $5.5 billion in 2019!
In order to help you better understand automation, and how it can benefit your business, I've pulled together a list of ten noteworthy statistics.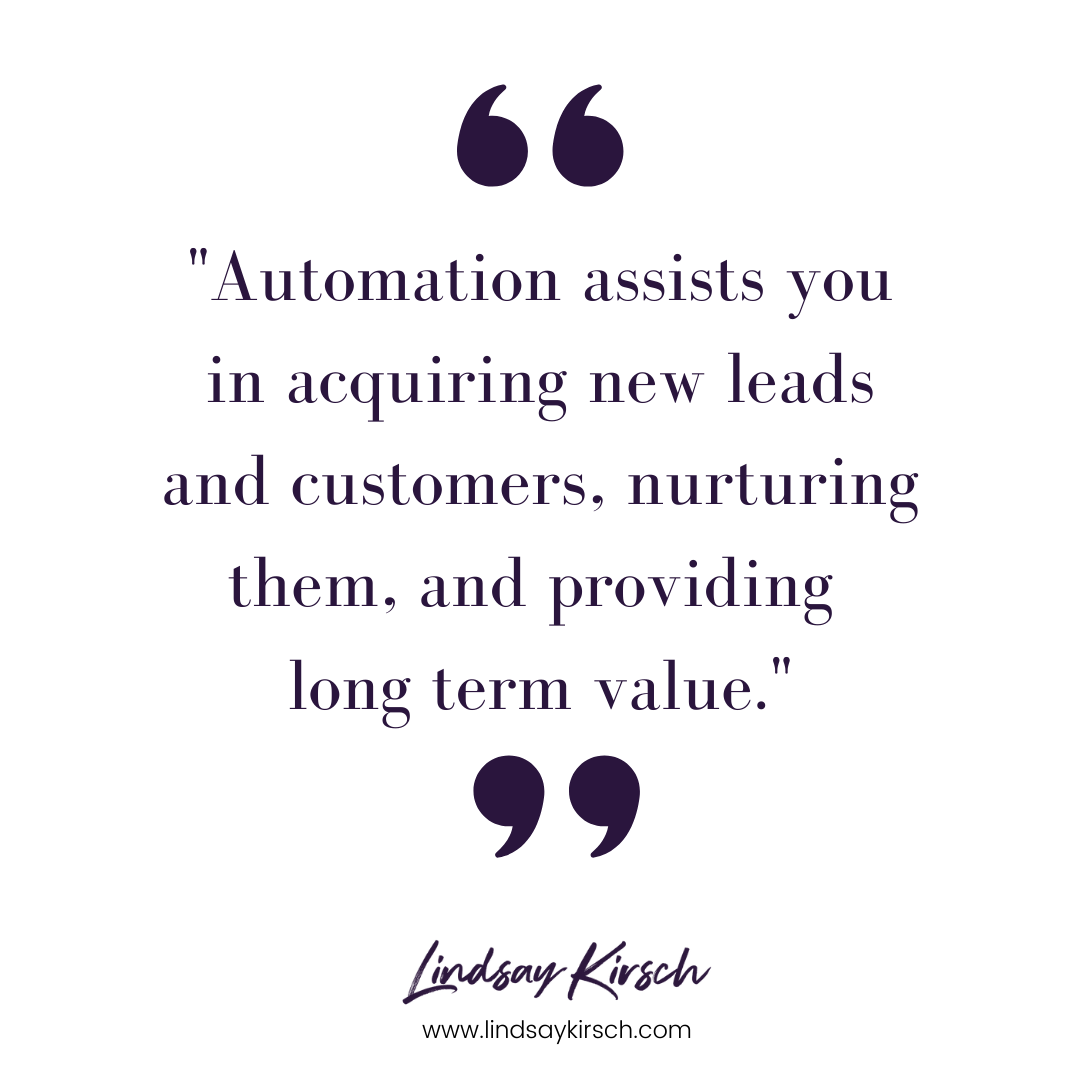 10 Noteworthy Statistics on Marketing Automation
Noteworthy Stat #1: Automation Saves Money
According to Hubspot, 68% of businesses use automation in some way (2020).
What does this mean for an SMB? Automation can help alleviate you of some of the back-end tasks of your business, allowing you more time on your front-end.
Noteworthy Stat #2: Automation Saves Time
The biggest benefit of marketing automation is saving time, according to Adestra's Marketer vs. Machine report. "Marketers say the biggest benefits of automation are saving time (74%), increased customer engagement (68%), more timely communications (58%), and increased opportunities, including up-selling (58%)."
While it can be argued that business may try to automate too much, using automation properly can actually improve the customer experience by providing customized, interest-based content at the time of need for the customer. Long gone are days of waiting for support to answer your message.
Noteworthy Stat #3: There are Many Different Tactics for Leveraging Marketing Automation
Mapping the customer experience (53%) and the use of personalized/dynamic content (51%) are deemed the most effective tactics for optimizing marketing automation, (Ascend2 "Optimizing Marketing Automation survey," June 2018).
This means that while one business may use automation for sales and lead generation, another may use it for customer services and support. Automation isn't a single solution. You choose what tactics will work best for your business needs and goals.
Noteworthy Stat #4: ROI is Achieved Within Months
According to the Ascend2 Marketing Automations Trends Survey, nearly two-thirds of companies surveyed (63%) expect to realize the benefits of their automation system within six months of implementation.

While the initial implementation may cost you upfront, most businesses will receive a return on their investment in the respect of time, money, and energy within just six months of implementation! Imagine what that can do for your bottom line!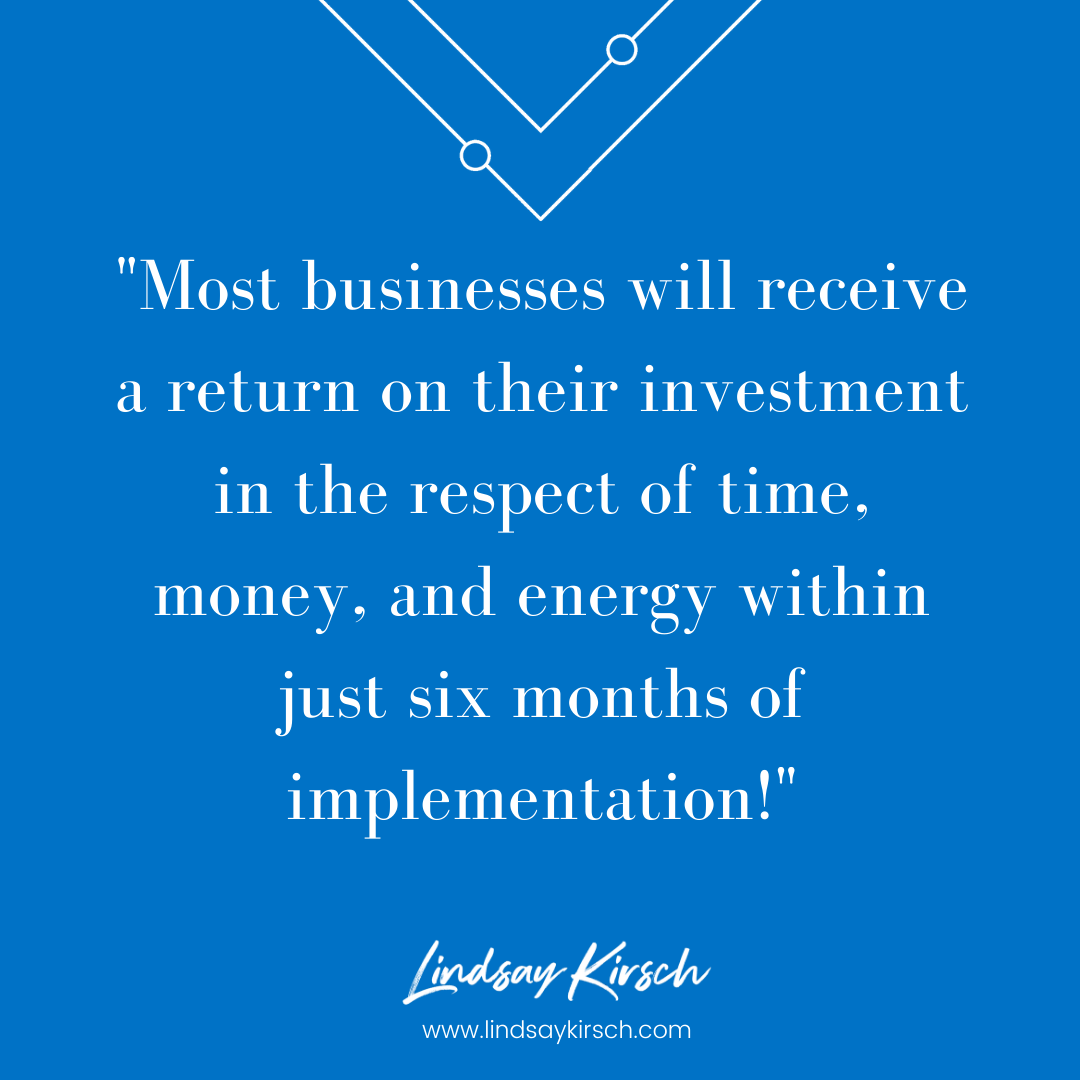 Noteworthy Stat #5: Marketing Automation is Not Industry or Business-Type Specific
On average, 49% of companies are currently using marketing automation, with more than half of B2B companies (55%) adopting the technology.
This proves that automation is not an industry-specific or business-type specific. All businesses from solopreneurs to larger corporations can leverage automation tools and technologies within their companies.
Noteworthy Stat #6: Marketing Automation Isn't Just for Getting More Leads
HubSpot says 20% of marketers are using automated email marketing campaigns.
This is a huge missed opportunity for all business!
Because eighty-one percent of consumers make purchasing decisions based on how much they trust the brand, continuing to nurture existing customers is critical! What better way to do this than…
Automating net promoter and referral sequences.
Providing customer only communications that encourage the continued use of your products and services.
Creating customer only membership sites and resources.
Noteworthy Stat #7: Marketing Automation Increases Revenue
Check out these stats!
Business Owners, Executives and Marketers asked to identify the biggest benefit of automation for them, say it is Saving time (30%) following with Lead Generation (22%) Increase in Revenue (17%) Customer Retention (11%), Tracking and Monitoring of marketing campaigns (8%) and a shortened sales cycle (2%), (SmartInsights and Getresponse "Email Marketing and Marketing automation Excellence 2018," 2018).

Noteworthy Stat #8: Top Performing Small Businesses Use Marketing Automation
According to Pardot, over two-thirds of top-performing small businesses utilize automation.
68% of businesses ranked as 'top-performing' are using automation in their marketing strategies. This makes them seven times more likely to be using automation than the small business ranked as 'average'.
While you can't completely attribute business success to marketing automation, it can help drive lead generation and customer satisfaction.
Noteworthy Stat #9: Email Marketing Contributes to More Sales
64% of e-commerce marketers say email marketing and marketing automation contributes to more sales. An increase in web visitors, engagement and better insights into the target audience follow at 37%, 30% and 24%, (Thuiswinkel.org and Spotler "e-commerce marketing Trendrapport," 2019)
Using tools such as ActiveCampaign allow you to create custom lists and segments that will help you provide your customers with the right content at the right time. This improves their customer experience and leads to more satisfied customers for your business.
Noteworthy Stat #10: Marketing Automation Can Be Simple
The lack of expertise and know-how (55%), as well as lack of human resources (48%) are the most common reasons why companies are not using automation, (Liana "The Benefits and Challenges of Marketing Automation," 2017).
While automation can be intimidating, it does not have to be complicated. Working with a marketing automation specialist will help you determine exactly what you need, and how to implement it.
Get Started with Marketing Automation
As Mike Michalowicz puts it, in order to scale your business, you have to begin to create processes and workflows so that you can automate aspects of your business.
Whether you are a solopreneur looking to ease your workload, and be able to have more efficient client relationships… or a team that wants to have effective client communications, marketing automation is a great place to start.