What is a customer journey? Every time someone purchases your products or services they have embarked on a complex journey to get there.
Understanding how your customers find, engage with, and ultimately purchase from your company is crucial to building a successful marketing strategy. As a business owner, your goal is to make their customer experience as smooth and enjoyable as possible.
With that in mind, I've created a strategy called the MOVEMENT Method that helps entrepreneurs and small business owners develop their own customer journeys. In this post, I'll show you how to set up the necessary marketing automation to ensure your contacts are always converting to customers.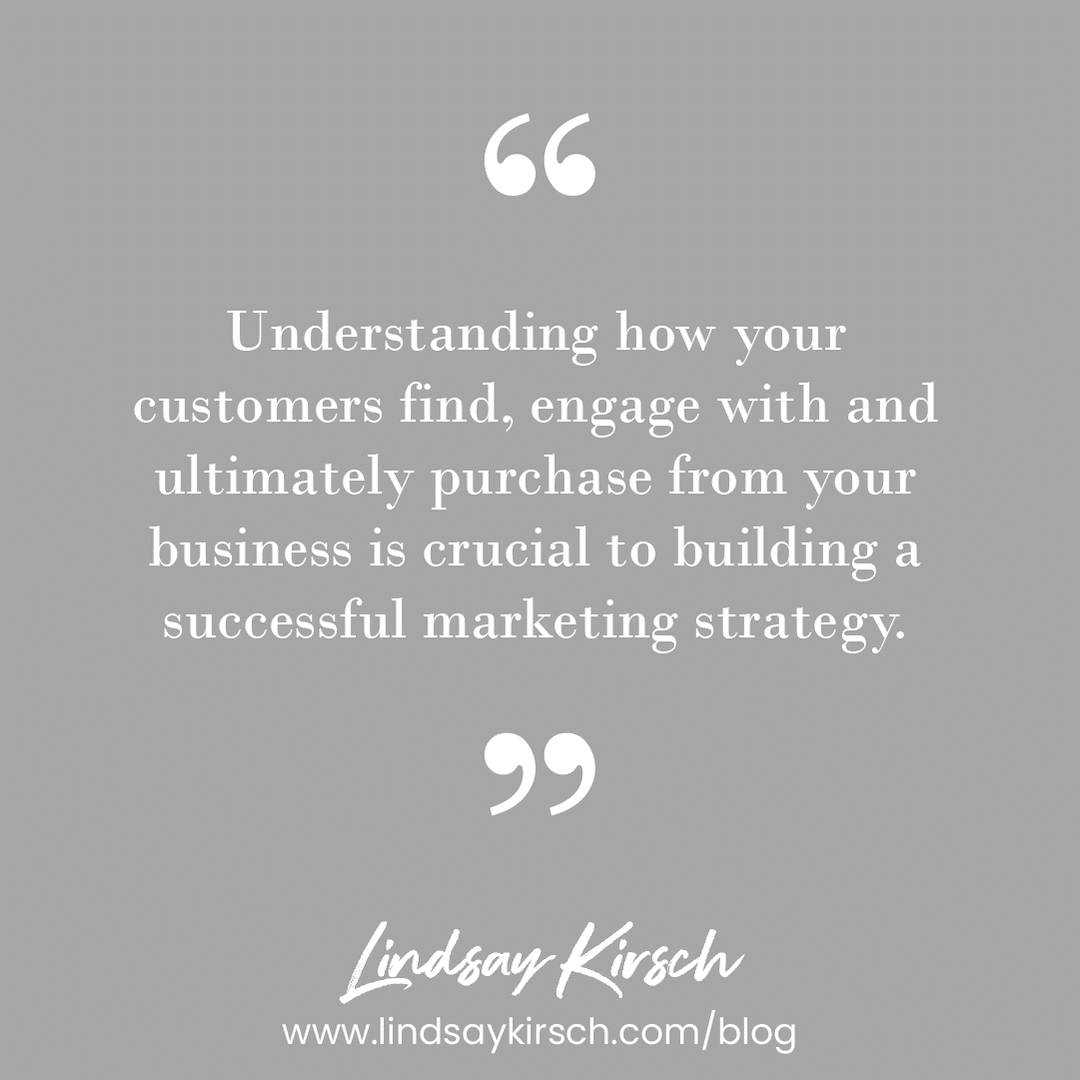 What Is a Customer Journey?
When you're first starting a business, the right question to ask yourself is what is a customer journey?
A customer journey is a representation of your customer's experience as they interact with your brand. If you're looking for customer journey examples, they typically start with someone first becoming aware of your brand. It encompasses all the steps before, during, and after a purchase.
How do you get your customer from the first customer journey phase of awareness to the moment they decide to make a purchase? The answer is by mapping out your customer journey and setting up the proper email automations to support it.
The Importance Of Mapping Your Customer Journey
According to B2B customer experience leaders, 58% say mapping out the customer journey is "very important."
What is a customer journey map? It's a comprehensive marketing plan that outlines all the stages your customers should go through when buying your product or service.
A clear customer journey is the only way to move customers to the purchasing stage. Without anything prompting them to visit your website or join your newsletter, your customers may never begin interacting with your company.
With customer experience being a key part of converting customers and bringing them back, it's probably no surprise that 87% of marketing, CX and analytics professionals say that customer experience is very or extremely important to their business.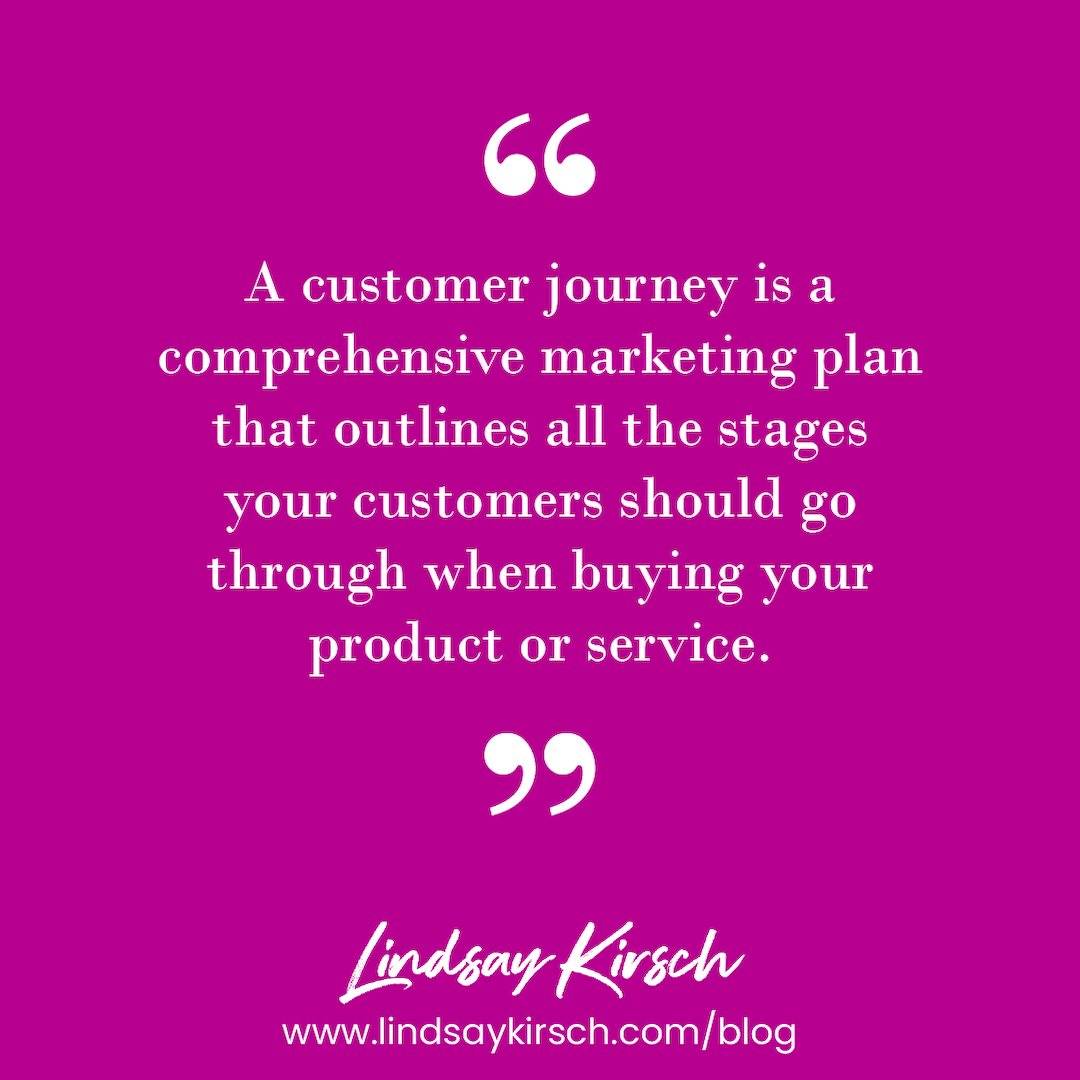 What is the MOVEMENT method?
The MOVEMENT Method is a strategy that'll help you create your customer journey and then integrate it with email marketing and automation.
It involves setting up effective marketing automation to guide contacts through your customer journey stages.
You can use this step-by-step process to create your customer journey template, from the awareness stage to the buying stage to the point where they're promoting your products and services.
How does the MOVEMENT Method Support Your Marketing Automation Strategy?
The MOVEMENT Method provides entrepreneurs with a road map to build the best customer experience possible. It ensures you have the right systems in place to move your customers along their buying journey.
It also seamlessly integrates your customer journey with your marketing automation so that both work hand-in-hand. Your automations are built based on the path you want your customer to take to the finish line.
Let's dig into the eight steps of the MOVEMENT Method below.
Magnetize
The first step is to identify your target customer: Determine their goals, values, demographics, challenges, pain points, and objections.
In other words, you're building your customer avatar, also known as your buyer persona.
This helps paint a clear picture of who you should be marketing your products and services to. Keeping your customer's challenges and pain points in mind, you'll now lay out the transformation they will experience when using your products and services.
Orient
Once you know who you're selling to, you can begin to map out the automations that will define your customer experience.
Here, it helps to create a marketing automation map that'll facilitate the next best action for your customer. You could have many different customers, and therefore need to map out a few different journeys.
Before setting up new automations, though, it's helpful to run an analysis of your existing automations. You should check on email deliverability, existing campaigns, and overall email health to see what needs to be improved upon.
Venture
In the venture stage, you'll make sure your marketing automation account is set up for success.
This includes authenticating your domain, which will help increase your email deliverability over time. Deliverability is one of the most important factors in email marketing. It determines the likelihood that your emails will make it to your contacts' inboxes.
You'll also organize your contact list by segmenting it into different categories, as well as set up subscription management so that contacts can control what kind of communication they wish to receive from you.
Segmentation allows you to personalize your communication with customers. The more personalized your messages are, the more your contacts will engage back.
Exchange
Next, it's time to create lead generation forms to bring new contacts into your automation campaigns.
This might look like a free resource or a webinar that prompts viewers to join your newsletter.
There are several automations to set up to keep customers engaged after they opt in. These include:
Double-Opt In: Allows you to validate email addresses to keep your list clean.
Engagement Management: Tracks the engagement of your contacts so you curate a list that remains active.
Re-engagement: The strategy to win back contacts that appear to have disengaged.
Subscription Management: Sets up the contact's ability to decide what their communication preferences are.
Lead Magnet Delivery: Deliver your free resource and kickstart an automation sequence.
Welcome Series: Introduce yourself, your company and what you offer.
Promotional Series: First offer you provide for your new contact.
Momentum
You're going to focus on outcomes in the momentum stage.
One of the best ways to measure the outcome of your customer journey marketing is with a CRM. You can design your own CRM pipeline to track your contacts as they move along the customer journey you've created for them.
This is also when you'll map out your long-term email newsletter strategy. You can convert the content you already have into a year's worth of email communication. As you're doing so, think about the special offers or sales you plan to run throughout the year.
Finally, you'll set up your post-purchase and new customer automations. These will set your customer up for success with their new product or service.
Enhance
You can use webinar and video series funnels to enhance your customer journey marketing. These methods can be used to encourage your contact to take the next best action.
At this stage, you can also set up automations based on customer behavior, such as tailoring your promotions to your individual customers' interests. Again, personalization is a great way to drive more engagement across your audience.
Nominate
Now that your customers are actively moving along your buying journey, it's time to look at contact engagement.
You can determine how engaged your contacts are over time by looking at open and click rates. This data will also help you track the campaigns and automations that are driving the most engagement.
Testimonial
Did you know you could leverage your automations to build brand advocates and secure positive testimonials?
By ensuring your customer experience remains positive, you can garner fans that can help spread the word about your business.

It's Your Turn to Apply the MOVEMENT Method!
Now it's your turn to apply the MOVEMENT Method to your own business!
Follow the eight-step approach to map your customer journey marketing.
Let me know if you have any questions in the comments below.