I've been having a tough time lately. Creating weekly content, on top of client work, and being a single mom running a household, has me feeling really overwhelmed, exhausted, and confused about what I'm doing in this world.

When I used to work for corporate, my job was pretty easy. And at the end of the day, it was the end of the day. My paycheck came as long as I was doing a reasonably decent job.

But working for myself if different. Everything constantly feels like it's on the line. And I often feel like, what I'm creating isn't valuable… that I'm working on content for no end or no one.

This doesn't feel very good.

In fact, it leaves irritated, dissatisfied, and unmotivated.

Worst of all? I get that feeling that maybe this whole entrepreneur thing… isn't for me.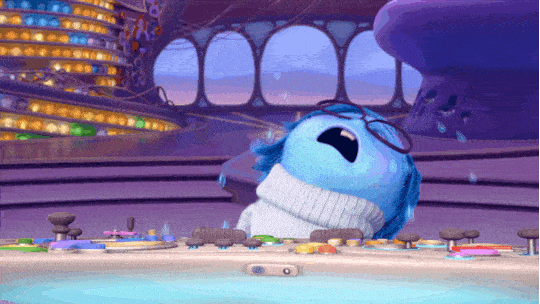 Running a business feels like a ton of work. On one hand, I get to do the things that I'm good at and I love, mostly on my own terms. On the other hand, I have to do the things that maybe I'm not so good it… in order to make money and a living for myself and my family.

For me, I struggling with creating content.

It's a little ironic considering that after years of creating content for other people, creating my own stuff has been really challenging.

So challenging, that I constantly question what I'm doing… who I am here for… and, maybe I should just go back to working for someone else because it really was much easier!

(Note: I know this isn't the truth – it's my imposter syndrome creeping up).

In order to break free of this mindset, I reached out to a coach that I have in my back pocket. A person who is a very successful entrepreneur, via content creation. I came out of this conversation with a really great action plan, and I want to share it with you.

Creating your own content is a mind game. Moreso, than anything else I've ever experienced in my life, (and for reference, I was a gymnast in high stake meets, on a four-inch balance beam… that's a mind game if there ever was one!)

It's easy to think:
I'm not good enough
I'm not smart enough
Nobody is going to believe me
It's going to come out like dog poop…
It's also really easy to overcome these mind games, and then slowly fall back into them… as I have experienced the past few weeks.

I like to jump back into perfectionism.

One single comment on one small content piece, leaving me feeling ashamed and awful.

This is how I know when I'm focusing too much on a single outcome versus the big picture. My business isn't built on one blog, or one course… but a series of content grown over time.

So my friend and I developed a new strategy to deal with this, to help me get over this hump.

Here's how it goes:

I'll be focused on specific tasks for a specific, unbreakable time slot.

I'll only work in 25-minute intervals with a specific task, and only that task.

I'll take a 5-15 minute break, in between each interval.

For blogging (my greatest challenge and pain point), this looks like:

Outline: 15 minutes
Draft 1: 25 minutes
Draft 2: 25 minutes
Publish: 15 minutes
What gets done in this time is what gets published that week no exceptions and absolutely no changes.

I'm also working old school style long-form. I've got a shiny new lined notebook, my pilot G2 pen, and my timer.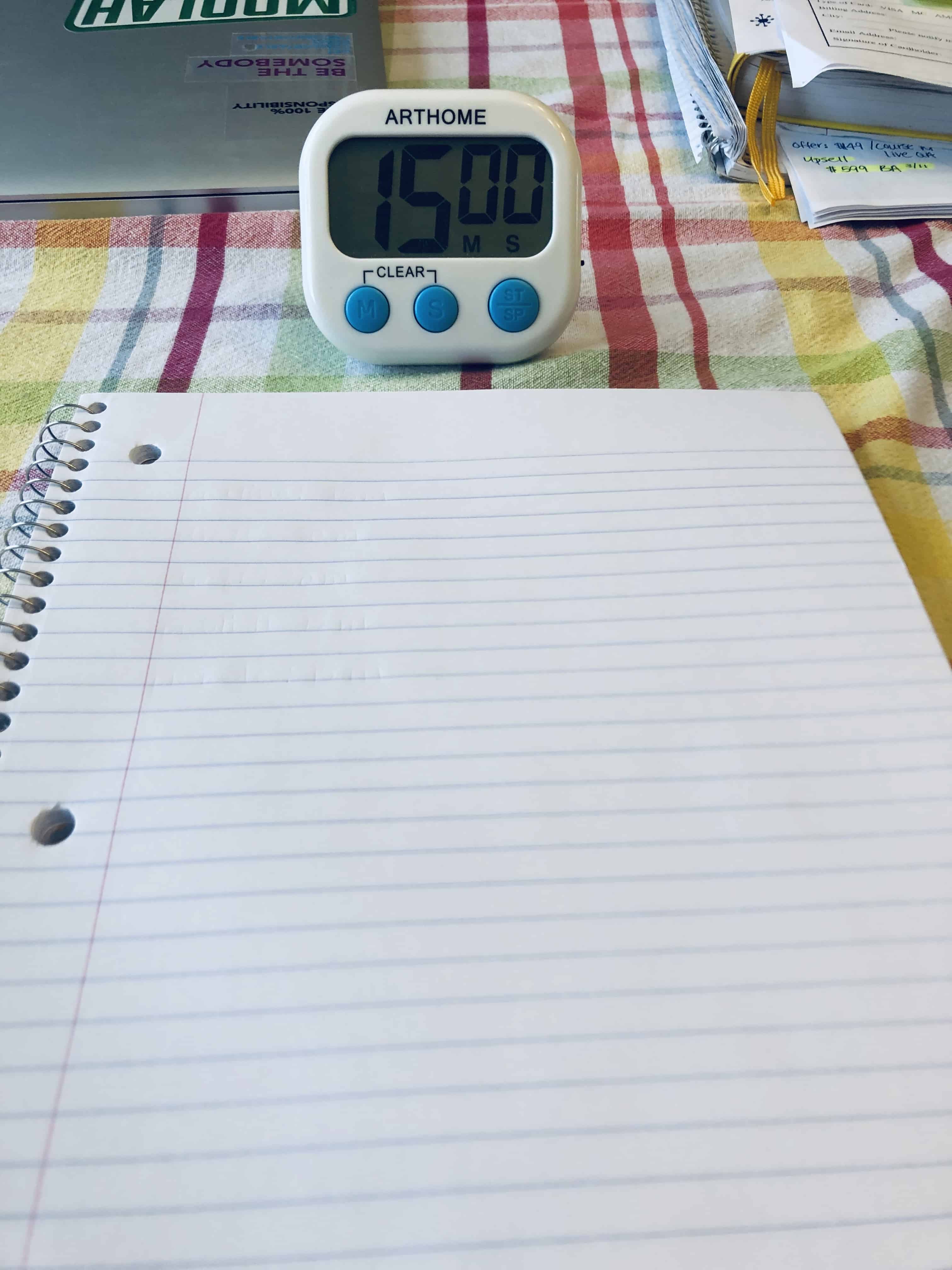 There's no room for distractions. It's just me and my paper.

Intimidating much?

This is a fairly significant change for me. When I started out this year, my goal was to write 52 blogs, all on my own in less than 4 hours a week. While I "tried" to stick to that, the blogs have often taken me an entire day from start to finish.

… and that just doesn't work for me.

I'm really excited about this new challenge. The opportunity to better myself, my writing, and to get some time back in my week. It's a big jump outside of my comfort zone.

And on the way, I hope to provide you with some valuable content and resources along the way.

Here's to showing up… in big ways for ourselves, and our businesses.