There are so many amazing tools available to help you run your business, distribute digital products, increase productivity, and ensure clear communications across your team and with your customers. Whatever flow and freedom you can dream of in your business, there is probably a tool to help you achieve it!
But how do you find, test, and select a tool that will work with your specific business?
The options can seem overwhelming, and daunting at times!
As a busy entrepreneur, time is of the essence, and testing and trying different tools is not always an option. You are looking for a solution that can be set up and running quickly without a hassle, colossal cost, or learning curve. 
That's why I put together this my ultimate guide for systems, tools, and technology… the 2017 edition!
As a learning and performance specialist for the past 12 years, I have worked specifically in leveraging various technologies for global project management and digital product design, development, and implementation; I love trying out new tools and technology to see what works well… and what falls short.
Eliminating any fluff or wasted time in my processes is important to me; that's why I became a Six Sigma Certified Greenbelt… this certification means I'm TRAINED on how to make business processes as efficient as possible so that we aren't wasting time and money on our daily actions.
Technology should be easy and not a headache.
Technology can and should work with you to make your life easier. It should not be working against you causing more stress and anxiety.
You don't need fancy tools or a high-end computer programmer. You can set up and manage your business as a solo or small team if you use systems and tools to your advantage.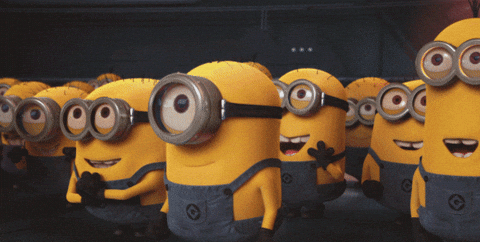 My Top Six Tools for 2017
SiteGround Website Hosting
In 2017, after major issues from my last host, HostGator, I switched to SiteGround. Not only is SiteGround super reasonable in pricing, but they also have a ton of done-for-you services included in their hosting packages!
This includes:
Free site migration with a new hosting package.
1-click WordPress install.
Back up and caching plugins built-in (this eliminated over $100 in annual expenses for me).
Staging site creation and 1-click push to production.
AMAZING technical support; I never have to wait for more than a couple of minutes chat live with someone.
Active Campaign for Email Marketing
After previous experience using MailChimp for marketing communications, when I became serious about my business, I decided to upgrade to Active Campaign. What I LOVE about Active Campaign is how quickly and easily you can get started for only $9 / month! This is a great way to test it out for a while and see if it works for you, before having to sink a lot of money into.
Active Campaign has won me over for other reasons as well:
Email campaigns are simple and easy to create. 
It has superior integrations with my other technologies and tools including my membership website, help-desk software, and WordPress theme opt-in boxes.
The technical support is fabulous! I have been on numerous screen share sessions to help me get set up and running along with quick turnarounds on help desk tickets. They are always willing to help me verify and test what I create (which is sooooo necessary when you start working with triggers and automation!)
Ready to see it in action? Check out my blog on How to Use Active Campaign to Increase Your Marketing and Sales Efficiently!
Asana for Project Management, Task Organization and Team Communications
No surprise here! I have been using Asana for around eight years and have finally UPGRADED to PREMIUM this year! While the free version is awesome and amazing (hey, it worked fine for me the past eight years), the premium version allows me to step things up in my business. I now have private projects for working 1-1 with clients as well as team projects all set up in a single workspace.
It's streamlined, it's organized, I could not be happier!
If you still need some convincing, check out my blog series on 5 Steps To Project Management (And How to Get Things Done) which features Asana!
GSuite for Domain-Based Email, Calendar, Analytics, Document Storage and Collaboration… and Much, Much More!
Another upgrade this year… standard Google upgraded to GSuite!
For just $5 a month you can upgrade your standard Google services to work with your specific domain… that means Google-based email for your @domain.com addresses (no more crazy webmail!) as well as a business calendar, upgraded storage drive, hangouts and MORE!
(If you aren't already leveraging Google Analytics for your business, this is also included as part of the GSuite!)
BONUS: Asana & GSuite work fabulous together… my team links directly to GDocs in Asana… no more searching 100s of emails for the latest version of a document!
If you would like more information on GSuite, check out my blog on GSuite for Business Communications and Productivity.
Canva for Simple Graphic Design
As a computer artist by trade, it took me a while to get on board with Canva… after all, I grew up learning the Adobe Creative Suite, and Photoshop is second nature to me.
However, the need to design visual content more rapidly led me to give Canva a shot… and boy was I missing out all of this time!
Canva is great for setting up brands, templates, and simple visual content in a snap. I can do this on my phone, iPad, or computer. Don't get me wrong; I still love Photoshop, but Canva has become my go-to for on the rapid design.
Other benefits of Canva:
Easy to learn; quick ramp-up time.
Low entry point; other visual tools are much pricier. The free version is great, but if you can spare $12/month the premium is even better!
Camtasia for Video Recording, Editing and Publishing
Camtasia is a video recording software; you can use it to create a talking head video, screen share video or any combination of videos. You can import video from a digital camera as well.
It's very simple and easy to edit. There are different effects and callouts that you can add-in.
As someone who is familiar with Adobe Premier, Final Cut Pro and iMovie, Camtasia beats all of these regarding the learning curve and production time. It's a great tool to create simple videos that you are looking for output more rapidly.
Save the premier programs, for premier projects!