It's no doubt that spam accounts can be a real cramp in your style when using a marketing automation tool, such as ActiveCampaign.
Spam accounts muddle your contact database throwing everything off; from your active Contact numbers to your goal reporting and pipelines.
Keeping spam contacts out of your account isn't as easy as you would think. The process can be frustrating and downright annoying – and that's why so many of us put up with spam and allow it to stay in our accounts.
In this blog, I'm going to explain three ways to reduce spam contacts in ActiveCampaign, so that you can maintain a good sender authority and domain reputation.
What is a Spam Contact in ActiveCampaign?
A spam Contact is a fake Contact that was added by non-human bot or computer through one of your websites or forms. A spam Contact may include a fake name, email, and other personal information. Sometimes, spam will use real [stolen] email addresses.
Spam Contacts may have a negative influence on your account for a few different reasons:
Spam Contacts increase your active Contacts. A larger number of spam Contacts can push your account over the limit of your plan and require additional fees. As a result, you will pay for Contacts that are not real people. (For more information on active Contacts, see Contact Statuses Explained).

Spam contacts muddle your statistics. With a larger number of spam contacts in ActiveCampaign, you will not be able to accurately measure your leads and conversions. The spam Contacts will make your account appear as if more leads are coming in when they are not actually real leads. As a result, your reporting will not be accurate which can impact your marketing decisions.

Spam contacts decrease your list engagement. When emails are sent to contacts that are not real people, they will not be opened or clicked. This will decrease your overall list of engagement. As a result, the Contacts that should be receiving your emails will be at risk for not receiving them, further pushing your engagement into a downward spiral. (For more information on list engagement, see Track Contact Engagement with Engagement Tagging Automations).
According to marketing expert Neil Patel, the best way to defend against spam complaints is to use a double opt-in. All you do is send a confirmation email to the new subscriber asking to validate their address and gain their consent. (In some European countries, double opt-in is now a mandatory requirement.)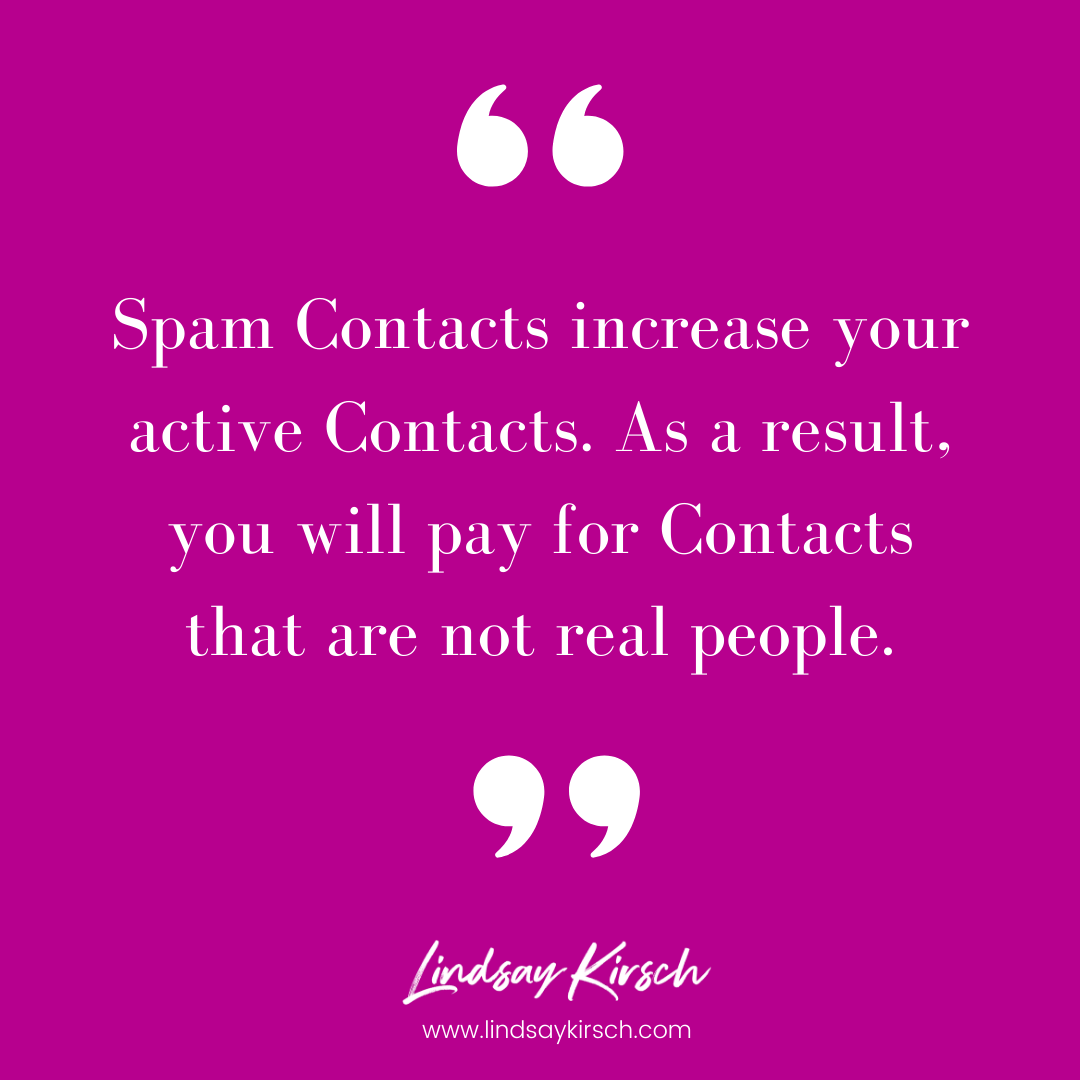 How to Reduce Spam in ActiveCampaign
Create a Honeypot Field
A honeypot field is a hidden field that real people cannot see on your opt-in forms, however, bots will see the field in your website coding and complete it not knowing the difference.
If the field is completed, you will know that it is a spam Contact. From here you can tag the Contact as spam for manual deletion and then unsubscribe them from all lists.

This is a great way to leverage ActiveCampaign's blank field segmentation feature.
Create a Double Opt-In Email Confirmation to Reduce Spam in ActiveCampaign
A double opt-in email confirmation will require your Contacts to confirm their email, prior to receiving additional information from you. Contacts that do not confirm their email within a specific amount of time are removed from your lists.
The preferred way to run a double opt-in is to create two automations.

Automation 1: Lead Magnet Delivery
This automation delivers the free content that the Contact requested, at the time of the request.
Automation 2: Double Opt-In
This automation requires the user to confirm their email, prior to entering any other automations or receiving any other emails from you. Once the email is confirmed, you may push the Contact into your welcome series, promotion, etc. and add them to your lists.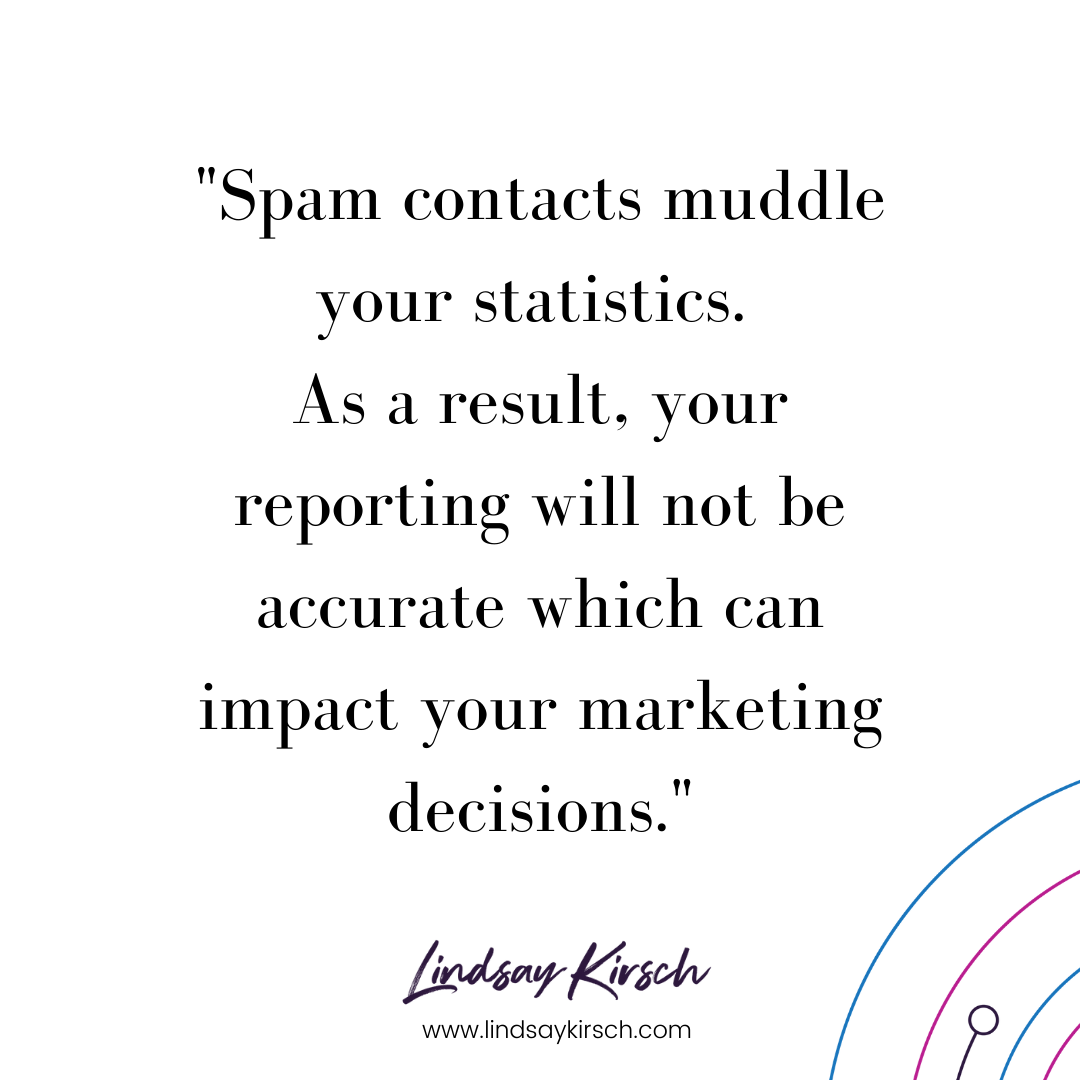 Create a CAPTCHA field in ActiveCampaign
A Captcha (or reCAPTCHA) form is an add on to your opt-in or other forms that confirm your Contact is a real person and not a computer.
You can add a CAPTCHA directly into your ActiveCamapign form, or use Google's reCAPTCHA integration to create a hidden validation feature.

Note: my opt-in tool of choice is Thrive Leads (part of the Thrive Themese suite of products) or Opt In Monster. For more information on how to use reCAPTCHA with Thrive Leads, check out How to Setup reCAPTCHA for Thrive forms. This does take a bit more effort than a standard CAPTCHA, however, it does provide a more streamlined look for your opt-in.
What To Do If you Already Have Spam?
If your account already has spam Contacts, you will want to consider a cleanup effort to remove those Contacts. This can be conducted by:
Validate Email Addresses with an Email Validation Tool
Use an email validation tool on your Contacts such as Clearout.io.
List cleanup tools, such as Clearout.io, work by verifying email addresses in your system against known spam address "tricks."
For example, it will look for emails with gibberish names or domains that are blacklisted.
Clearout can appened the email account status to your existing custom fields so that you can sort, filter and remove email addresses appropriately.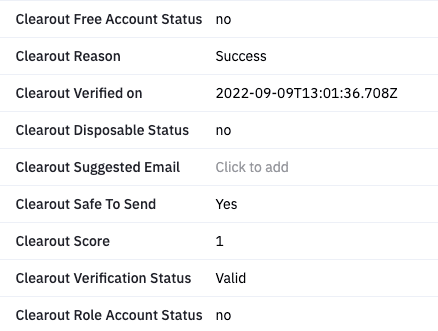 Create a Re-engagement Campaign
Run a re-engagement campaign to cleanup any disengaged Contacts.
Leveraging your top campaigns for open rate create a sequence of 3-5 emails spread out over 3 weeks to encourage your contacts to open + click.
Insert any contacts that have not had activity in 90+ days. At the end of the campaign if they have not engaged, you may consider removing them from your lists.
(I understand that sometimes it's hard to unusubscribe contacts – if you are not comfortable doing this yet, I suggest waiting a month and then trying re-engagement again. If at that point, they do not re-engage, it is best to remove them from the list to save your deliverability rates).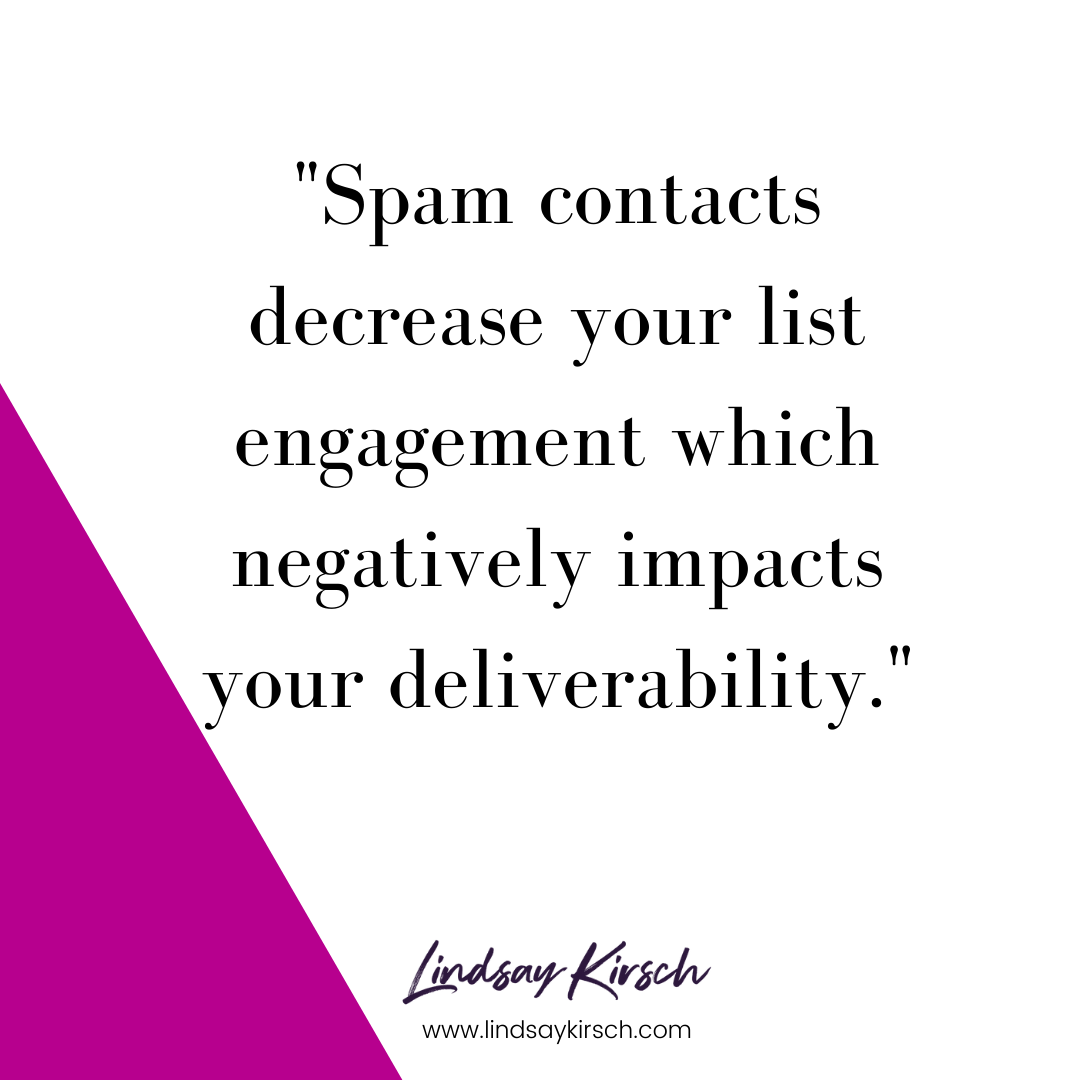 Keep Your List Clean by Keeping the Spam Out
The upfront time to set up your ActiveCampaign account correctly will far outweigh the headaches of dealing with spam Contacts later on. 
While it might take a bit of time to set up, the benefits of keeping spam Contacts out of your ActiveCampaign account is valuable.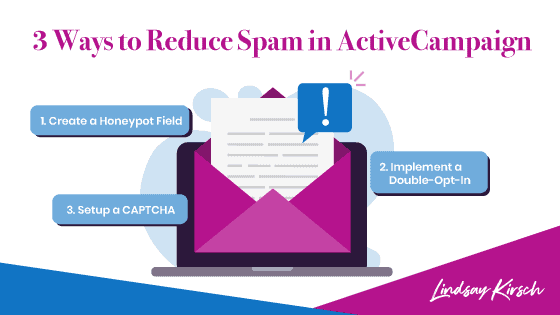 I'd love to hear from you!
What methods are you currently using to keep spam out of your ActiveCampaign account? What has, and has not been effective?