What is a Sales Pipeline?
You've likely heard the term sales pipeline before. If you aren't familiar with the meaning, a sales pipeline is a number of stages that prospective customers move through before becoming actual customers.
The pipeline begins with collecting information to determine if someone has a need for a product or service. Next, you'll present options that best meet the prospective client's needs. This is followed by a proposal and, ideally, closing a new customer.
Whether you are a sales team of one or multiple individuals, a sales pipeline provides you with a tracking system to know the next best step to convert your lead.
A sales pipeline is usually managed using a software tool called a CRM or Customer Relationship Management.
Your CMR system retains information on prospective customers so that you can also better target outreach. Sales pipelines can help your business better target customers based on information about their individual needs. It also shows where a person is in the process of being converted into a customer.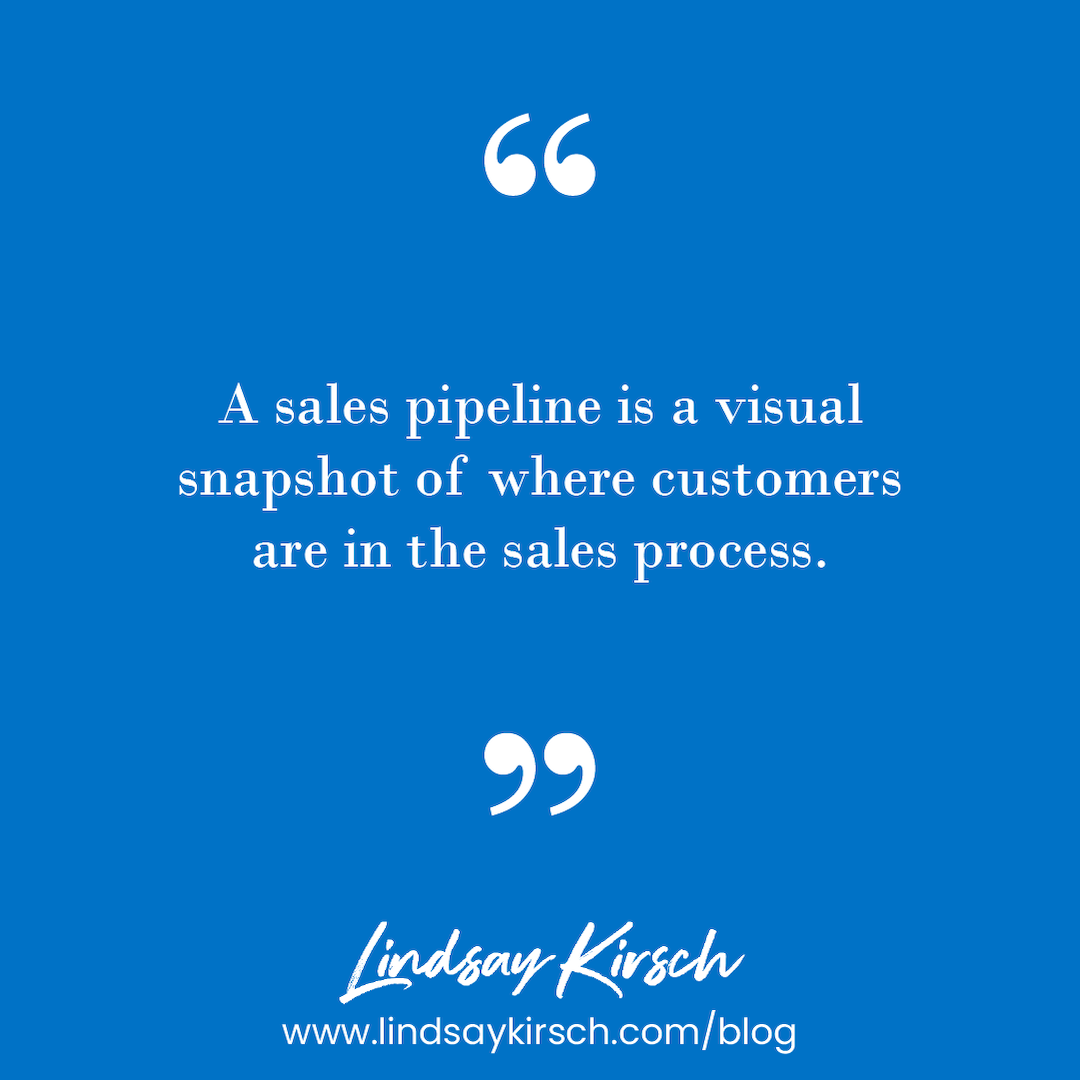 How is CRM Involved?
CRM software serves to collect contacts and leads in one database, creating profiles of customers and potential customers. A thorough CRM solution will provide detailed records of communication with different contacts through a variety of channels such as social media and e-mail.
The excellent thing about CRM is that it keeps detailed records, meaning you will know the needs and stories of your customers and prospects. This saves time and helps you personalize communications.
CRM is also important for the sales pipeline. How? It allows you to coordinate all customer touchpoints in a central place, helping better deliver the optimal message through the most appropriate channel. It also allows for the automation of tasks within the sales pipeline through the creation of workflows.
The availability of widespread data at the micro-level is important for the changing business environment. In fact, 69% of companies were expected to target their audiences last year based on CRM data including transactions and addresses, allowing finely detailed communications.
Organizations can determine the best way to employ automation for their needs. Furthermore, CRM can enable easy querying of data allowing better tracking of leads and customer needs. The wide array of metrics involved in CRM software can help customize ad campaigns.
The end result of CRM is improved customer service, something increasingly important on the market. In fact, a survey found that 86% of buyers will pay more for great customer service.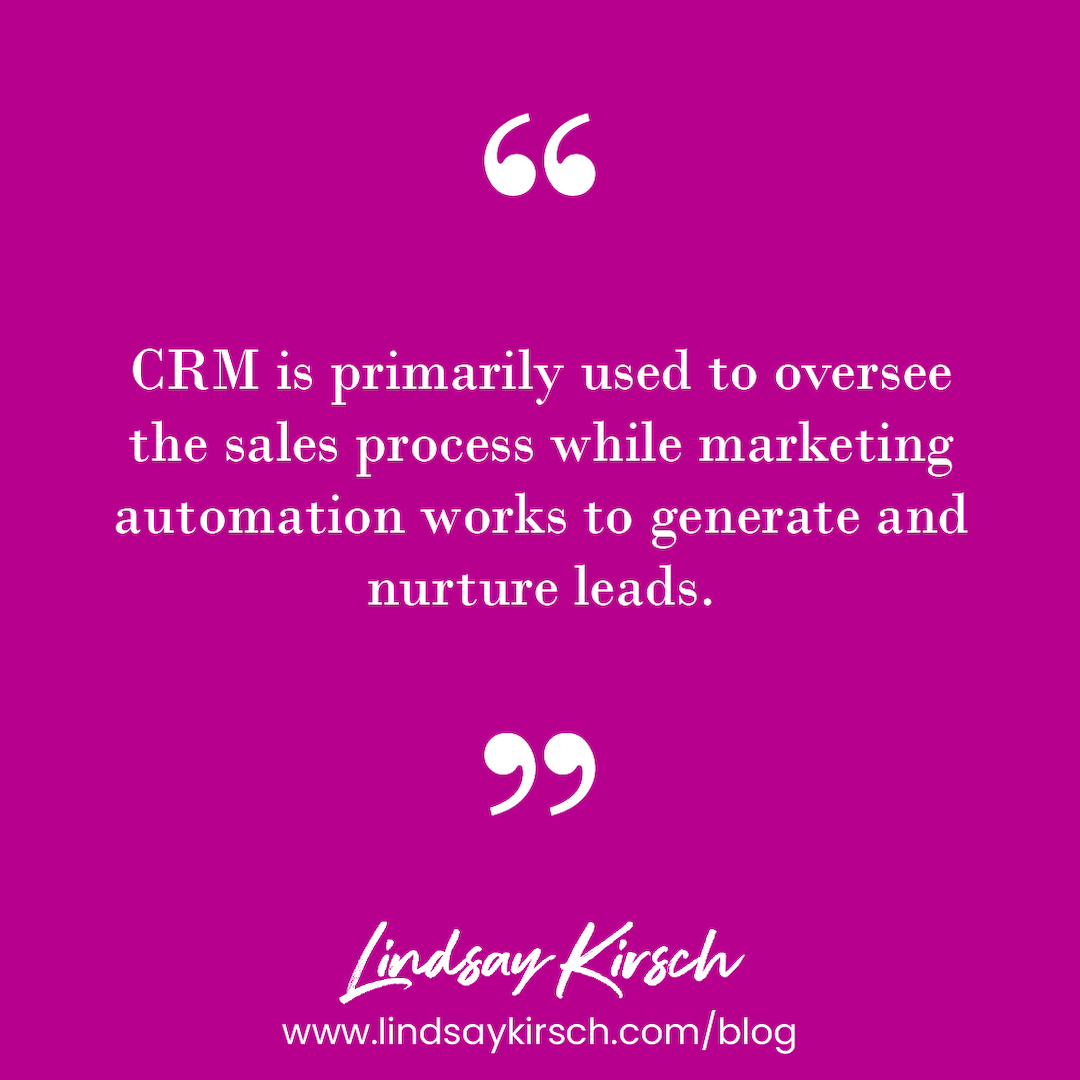 Popular CRM Tools
Incorporating CRM into your business means determining what tool works best for your needs. There is no one size fits all option. It is important to explore the different tools available in comparison to how your business operates. Let's take a look at some popular tools.
ActiveCampaign is a popular tool for automating marketing and customer relations. It has a drag-and-drop interface that allows for easy creation of automations. It also includes methods for tracking the level of engagement of contacts, helping prioritize potential sales.
Interested in learning more about the ActiveCampaign CRM? Check out this article.
SalesForce is one of the oldest CRM products and is particularly strong for sales teams at larger businesses. It provides modules for virtually any business process, allowing marketing automation, social media listening, and good contact management. It also provides an easy to use tool to create self-service resources.
Pipedrive is a CRM that specifically focuses on pipeline management. In addition to tracking communication with each contact and automation of repetitive tasks, it provides resources aimed at maintaining customer satisfaction. With a variety of pricing plans, Pipedrive is a good choice for startups and eCommerce in particular.
Freshsales has a variety of interesting features. Perhaps the most significant is its integration of artificial intelligence, which helps rank your leads, allowing you to focus on the most promising. This solution provides actionable tips on how to improve your sales pipeline management.
Nimble, as the name would indicate, is designed for ease of use. It functions within web browsers and apps like Teams and Excel. It provides sales management and project tracking with easy interfaces. This is a great solution for individuals or businesses wanting to focus on team collaboration.
These are only five of many different CRM tools. To determine the best one for your business, you'll definitely want to do further research or perhaps chat with peers about their experiences with CRM.
(For more information on the best CRMs of 2021, check out this non-biased article on G2).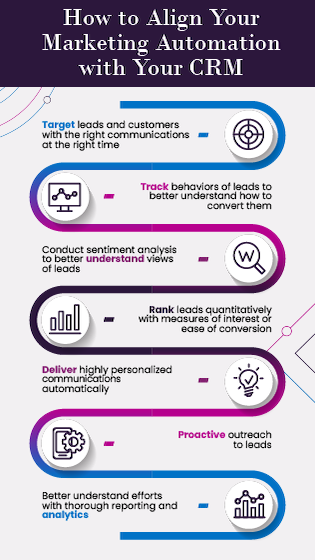 How Marketing Automation Aligns with CRM
CRM is primarily used to oversee sales while marketing automation works to generate leads. Blending these two concepts together in one software tool allows for a synthesis of technology to help nurture your business from lead generation through the sales pipeline.
In fact, aligning market automation through the use of a CRM tool has a variety of benefits including:
· Target leads and customers with the right communications at the right time
· Track behaviors of leads to better understand how to convert them
· Conduct sentiment analysis to better understand views of leads
· Rank leads quantitatively with measures of interest or ease of conversion
· Deliver highly personalized communications automatically
· Proactive outreach to leads
· Better understand efforts with thorough reporting and analytics
When to Invest in Pipeline Management Tools
This is a key question and something many people wonder. 91% of businesses with more than 10 employees currently use CRM products while many smaller businesses have joined the trend as well.
The benefits of utilizing tools to manage your business's pipeline are clear. Meanwhile, many of your competitors are already gaining the benefit provided by CRM tools. With the relatively low monthly cost of CRM solutions, it makes sense for any organization that wants to best leverage leads and efficiently communicate with customers to invest in the technology.