Positive email engagement is a huge factor in whether or not your emails hit your subscriber's inbox… or get marked as spam.
But engagement has much more to do than just getting an open.
Email engagement includes:
Open rate
Click rate
Moving/filing emails (such as moving an email from spam or promotions to the inbox or archiving into a folder)
Time spent reading the email
Replying/responding to the email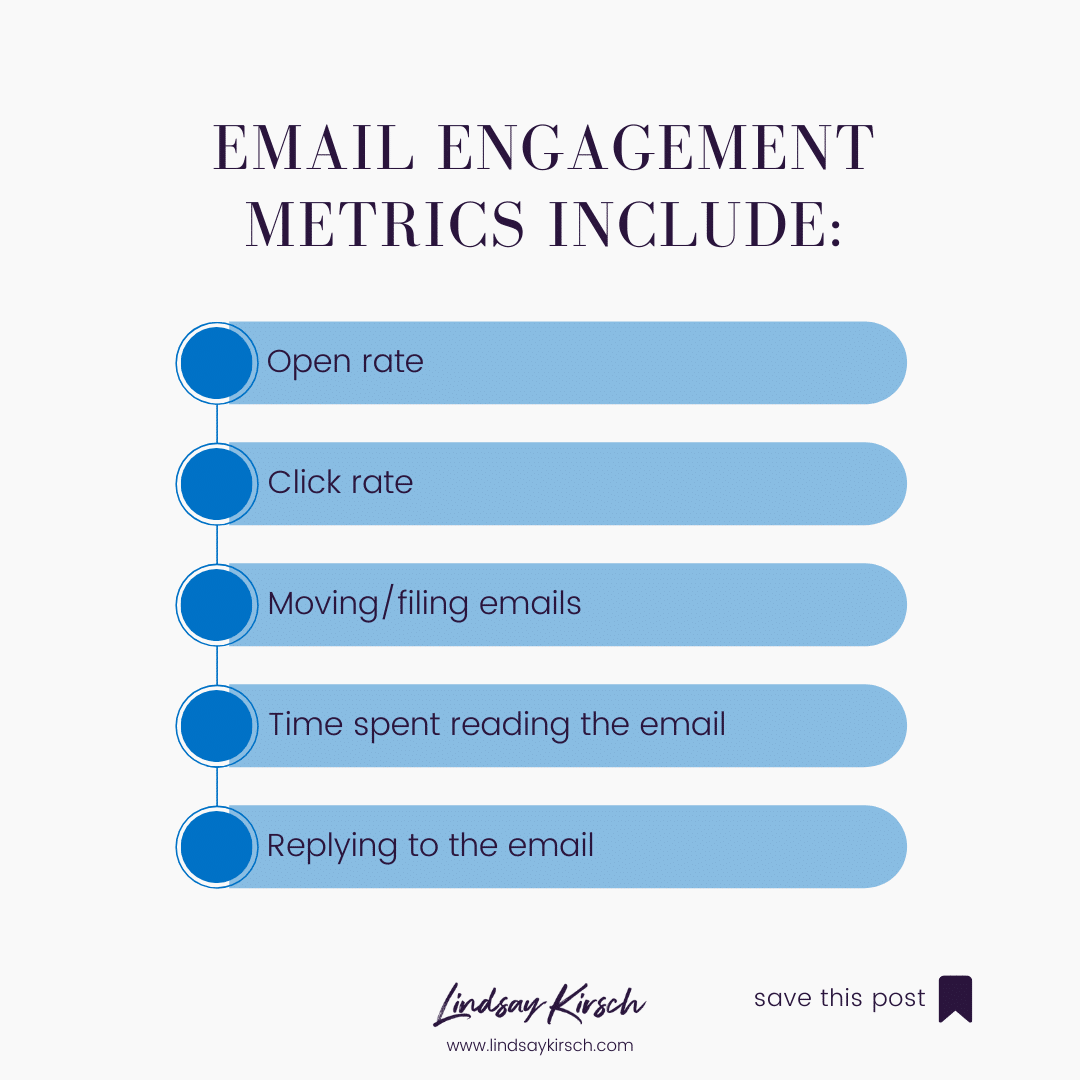 Here are ten prompts that you can use in your emails, to help get more responses from your readers:
What are ways that you think we can solve this issue?
What does ____ mean to you?
Share an example of ____ with us!
Would you rather ___ or _____?
What's your favorite _____?
If you could ask ______, what would you ask?
What do you think ______ will look like in 5 years?
Do you have any memories of _____? We'd love to hear about them!
Describe your experience with ______.
If you could change anything about _____ what would it be?