One of the most frequently asked questions I receive from new ActiveCampaign users is, "can I use my existing contact list and import into ActiveCampaign"?
After all, if you've been in business for even a brief period of time, you have likely gathered lists of friends, family, colleagues, co-workers, and business leads.
The challenge is that these contacts may exist in a variety of places including your phone, your email, and maybe even sticky notes and business cards.
Since the purpose of getting a system like ActiveCampaign is to help you organize, track, and communicate with your contacts, you want to be able to do just that.
However, before you get started in bulk importing everyone you know, there are a few considerations to take into account.
In this vlog we are going to work through this question (it can be complicated) and ensure that you are managing your contacts appropriately!
The Importance of Knowing Your Contact Source and Communication Agreement
When someone gives you their phone number and email address or hands you a business card a local networking event, they are trusting with important personal information.
While you may have agreed to follow up with each other via phone or email, inserting a contact into your email marketing automation tools is a different picture.
Did you know that most marketing automation tools have specific terms that prevent you from adding a contact without consent?
ActiveCampaign's Anti-Spam policy maintains that:
If you ask people to subscribe offline (such as on a piece of paper) you must be able to provide documented proof of the subscribers giving you permission to email them. Please note that simply getting someone's business card is not an acceptable opt-in and you cannot import or send to emails that you have obtained from business cards.
Breaking these terms can lead to probation or even termination of your account.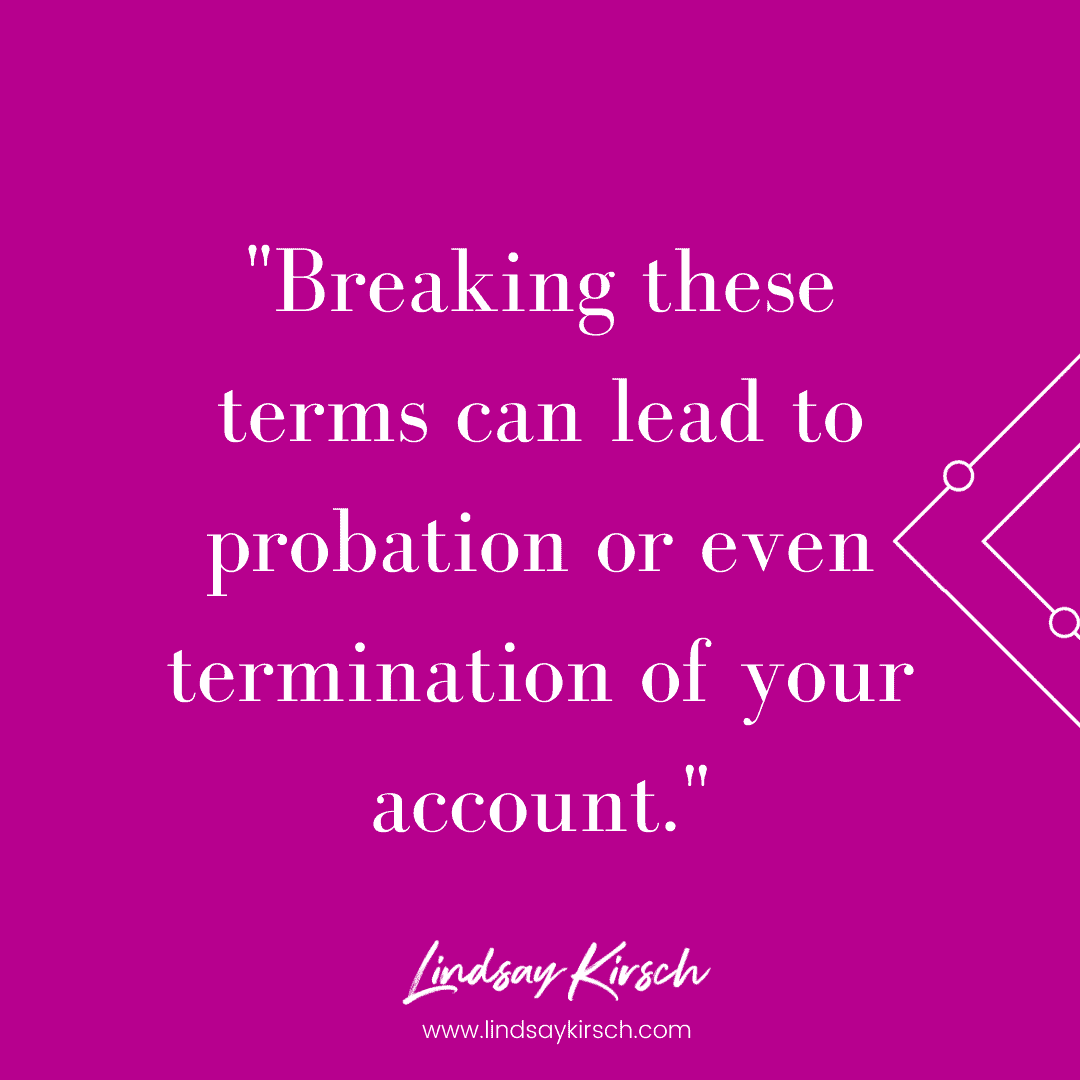 What Do You Do with Contact's That Haven't Officially Opted In?
Here are three strategies that you can use to help your contacts opt-in and added to your email lists, appropriately.
Add Your Contact to the CRM Only
Email marketing and automation systems like ActiveCampaign have a built in CRM functionality. With this function you can add contacts to your system and send one-off emails without adding them (inappropriately) to a list.
This is a great way to track follow up contacts, scheduled meetings, deals and proposals without breaking the rules while still keeping track of your contacts in a single location.
Eventually if they do opt-in to one of your offers, you will have all the historical data and notes from your CRM record.
Email Your Contact a Linked to Your Opt-In Page
Once you have your contact in your CRM system, you can then send them a single follow up email (either in the CRM or not) inviting them to your opt-in page so that they can officially opt-in on record.
This is an especially great option if you already told the contact about your offers and let them know you would be contacting them.
Have Your Contacts Opt-In the Right Way, the First Time
Finally, consider deploying a tool to allow your contacts to opt-in the right way, the first time. Invite them to sign up for your list directly from your device or let them know where they can find the information.
This method guarantees proper opt-in, with a trackable record.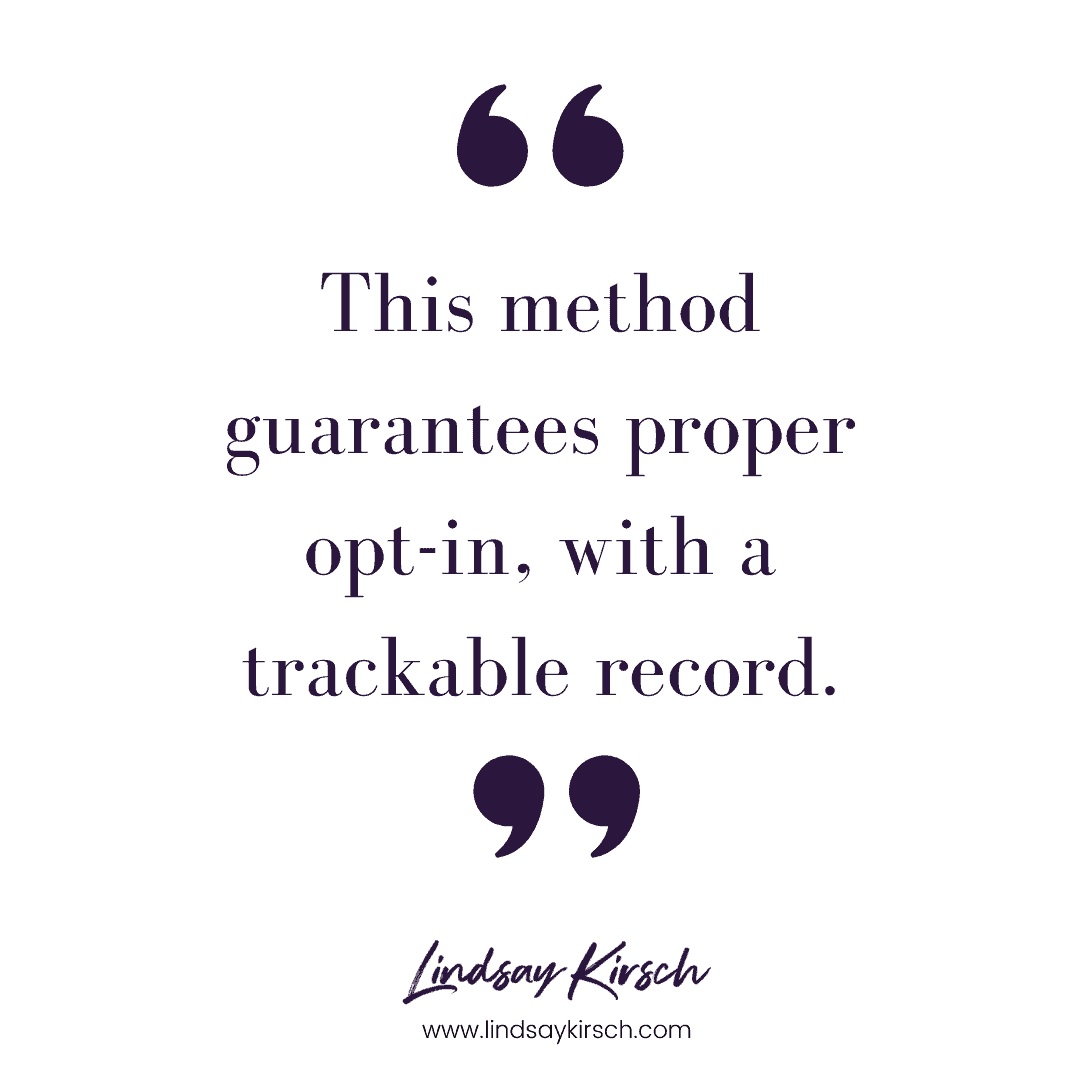 Setup Your Email List for Success
Remember, violating the terms of service with your email marketing platform can cause your service to be disconnected. Even if it's not your deliverability will still suffer.
Send Email to Contacts that Want Them
If someone has not expressed interest in your content, do not send it to them! Nothing decrease deliverability faster than a group of contacts that are not engaged and active with your content.
Setup your lists and subscription management so that subscribers can choose to receive the content they want, when they want it.
Reduce Spam Complaints
When a contact receives and email that they did not sign up for (or do not remember signing up for) the likeness of them reporting to their email provide as spam, sky rockets.
According to Emaildelivered.com ISPs have ranges on what they deem an acceptable rate, it ranges from .1% to .3%, with more of them leaning towards the .1% or less.
(Note: if you are using ActiveCampaign, they recommend .1% or less.)
Spam complaints impact your deliverability, make it difficult to get your emails to the inbox of the contacts that want them. Make sure you work towards reducing spam!
Be a Trustworthy Business Owner
Use common sense and caution when working with the personal information of your connections. And when in doubt, reach out to your contact and ask for permission to add them to any system.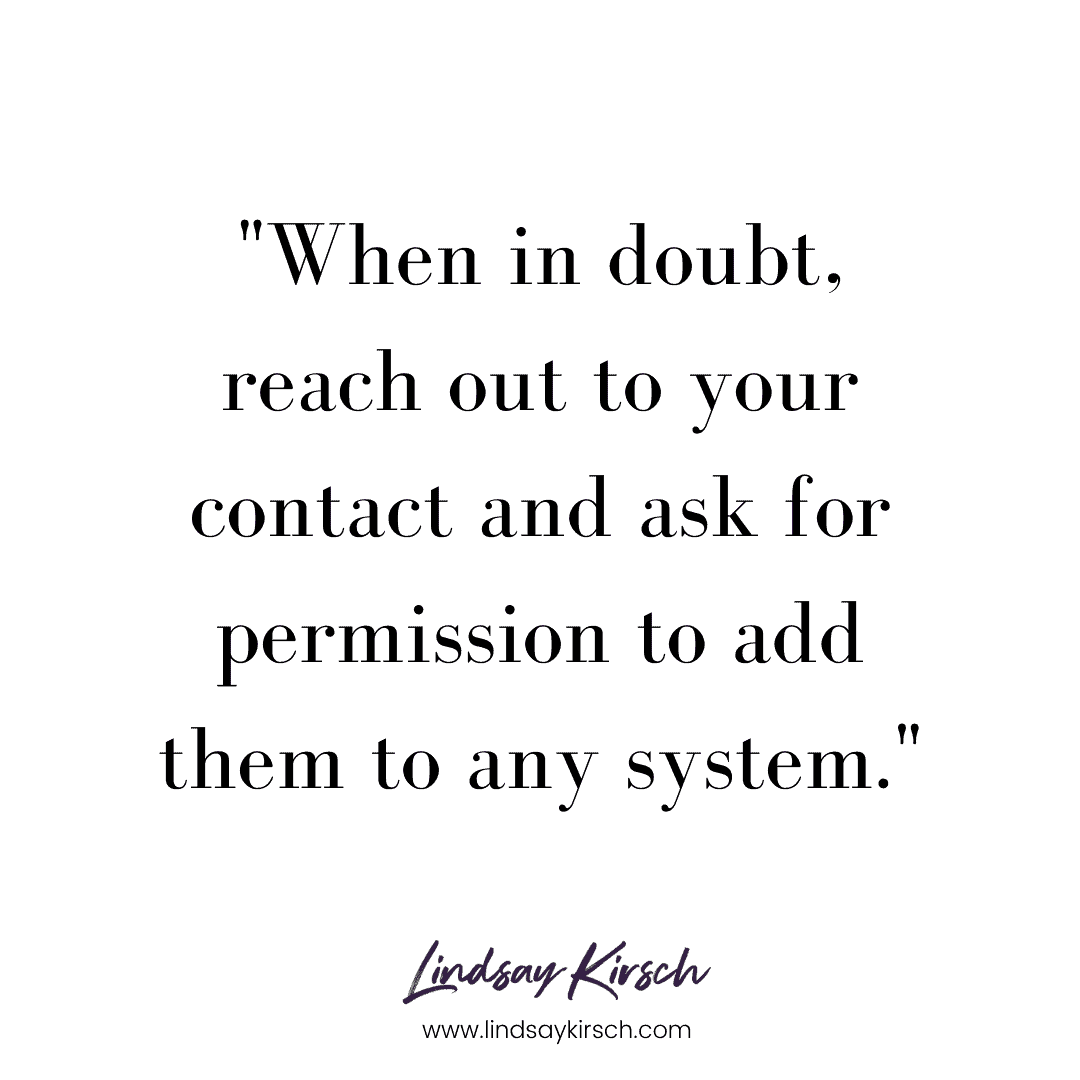 It's Your Turn!
What tools, systems and strategies are you using to manage your contacts?