Nowadays, with so much content being created and shared online, it's more important than ever to have a system in place for managing and organizing your content. If you don't have a content calendar, it can be tough to keep track of everything you're publishing, when you're publishing it, and what you still need to create.
An organized content management system can help you stay on top of your blog posts, social media updates, and other types of content. It can also help you ensure that your content is consistent and high-quality.
There are lots of different ways to create a content calendar. You can use a spreadsheet, a task management system like Asana, or a dedicated content calendar tool like Co-Schedule.
No matter which method you choose, the most important thing is to make sure that your calendar is easy to use and fits with your workflow. If it's too complicated or time-consuming to update, you won't be likely to use it regularly.
So, how do you go about creating a content calendar? Here are a few tips:
Brainstorm the types of content you want to create.
This could include blog posts, social media updates, infographics, videos, etc.
Decide on a publishing schedule for your content.
This could be daily, weekly, monthly, or quarterly.
Note: for email marketing, I always recommend that you send a minimum of one email each week… so if you are sending emails based on your blogs, you will want to be creating/updating at least weekly!
Create a list of topics that you want to cover.
This will help you plan out your content in advance and make sure that you're not re-publishing the same things over and over again.
Setup your tool, such as Asana to track and manage your calendar.
Consistency is key when it comes to content publishing; creating a calendar you can keep up with regularly will be more effective than a haphazard strategy that publishes atrandom intervals.
Create a Content Calendar in Asana
I use Asana to organize and manage all of my content. In this video, I'll show you how I set up my Asana project workspace for different types of content so that it's easy find what tasks need to be completed and when.
Create the Project
In Asana, create a new project.
Within the project, each task is a content topic. The due date on the main task should be the first date you begin to publish your content. For me, this is the date that the blog goes live and the associated videos post on YouTube and Facebook.
In addition to the standard Asana fields, I've added custom fields to track the status, content type, and category of each topic.
From here, I create subtasks that define the complete content execution plan. This includes: recording a video, writing a blog, setting up the SEO, scheduling the email campaign, etc.)
Custom Field Details
The content management project contains fields with important information on each topic. Using fields, I can view the most important content data at the project level.
You may want to include custom fields for publishing date, status, content type, category, etc.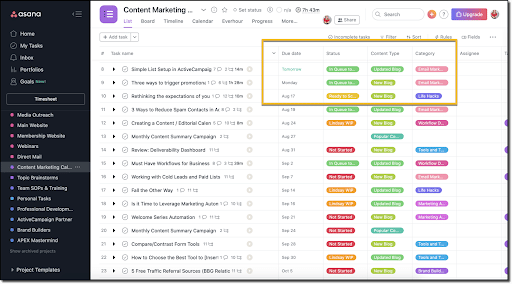 The Content Execution Subtasks
Each task or content topic contains a list of subtasks. These subtasks define the execution plan for each content piece. This allows us to track the progress of the individual content pieces, such as the blog, YouTube video, or social schedule.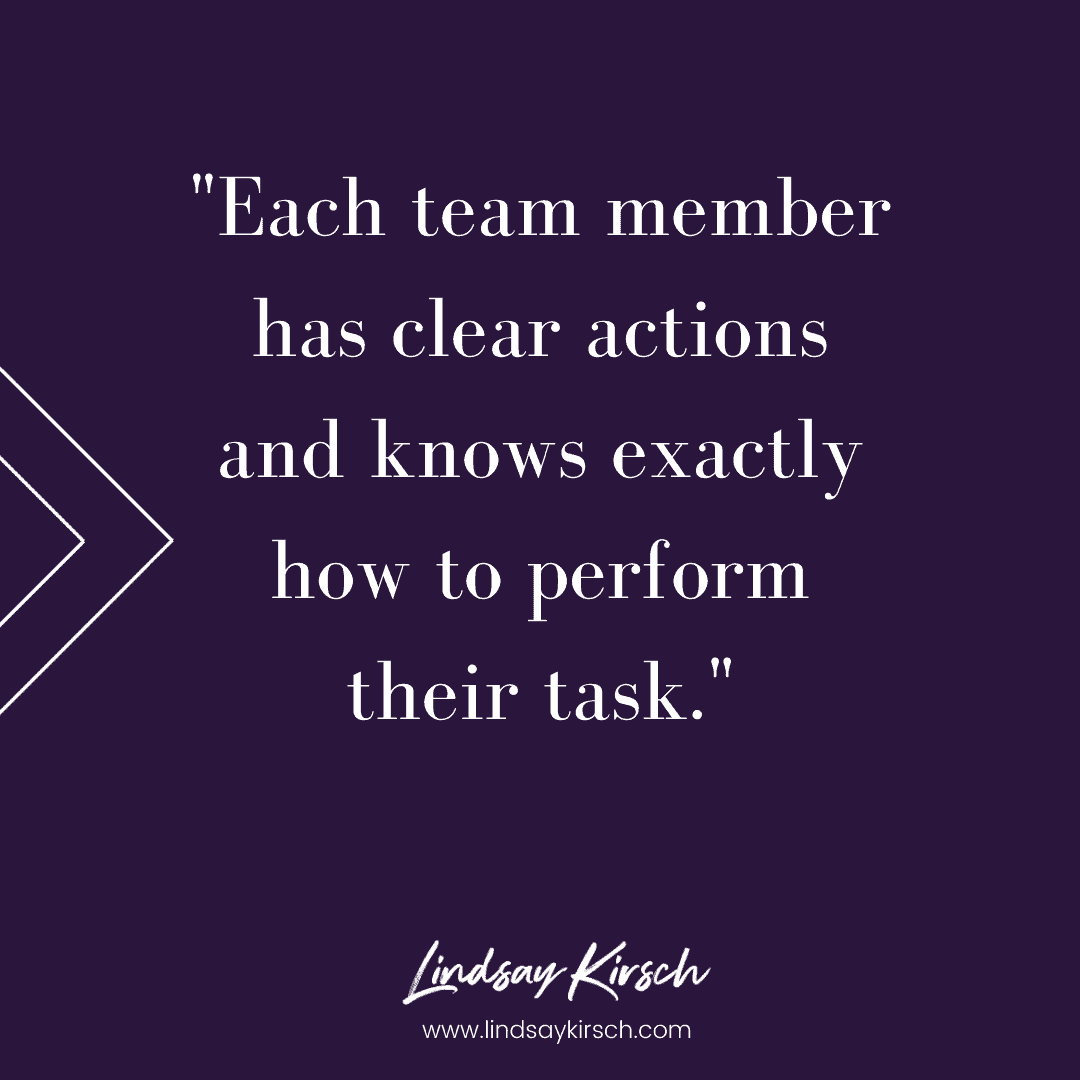 Within the project, we assign the subtasks to different team members along with due dates so that we have clear and consistent communications.
Keeping Consistency in Content Execution
To ensure that the subtasks are carried out in a consistent manner, we have an operating procedure for how they should be completed. This makes it easy on whoever gets assigned this task by ensuring clear steps and actions with no confusion about what needs to happen next.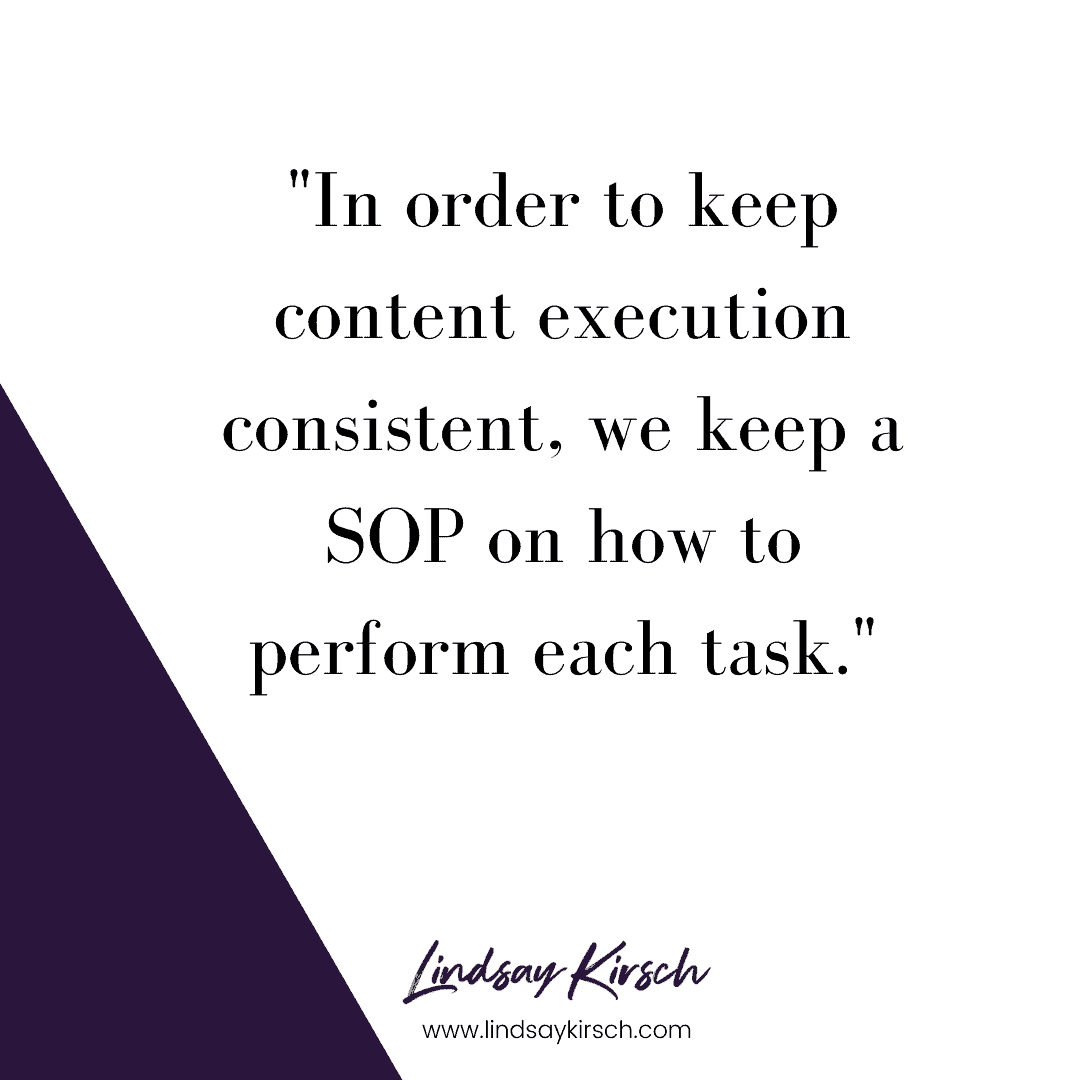 Keeping Your Content Organized
If you are running a business and producing content as part of your customer journey (which I highly recommend you do), creating a content calendar system will help you stay on track and keep your team organized.
If you want to produce content that is impactful, valuable, and drives conversions, start by creating a content calendar. This will help keep your team organized and on track to produce content that is aligned with your business goals.
What tips do you have for staying organized when it comes to creating content? Let us know in the comments!