Creating an automated, online appointment scheduling system is one of the best ways that you can begin to automate your business.
Online scheduling tools allow you to define appointment types, availability, location, cost – anything that you would need to determine when creating an appointment.
These tools also allow you to link up to your CRM so that you can keep track of your contacts and who has scheduled what type of appointment.
Automated appointment scheduling can save you time, lots of emails (no more back and forth!), and frustration!
However, selecting the best tool for your business may not be that simple. As with so many options available, deciding what tool to pick can leave you in a bit of analysis paralysis.
In this vlog, I'm going to share with you 5 key requirements to consider when selecting an automated appointment tool AND compare my two favorite tools against them.
5 Key Requirements to Consider When Selecting an Automated Appointment Scheduling Tool
Before diving headfirst into any new technology or tool, I always recommend creating a list of requirements.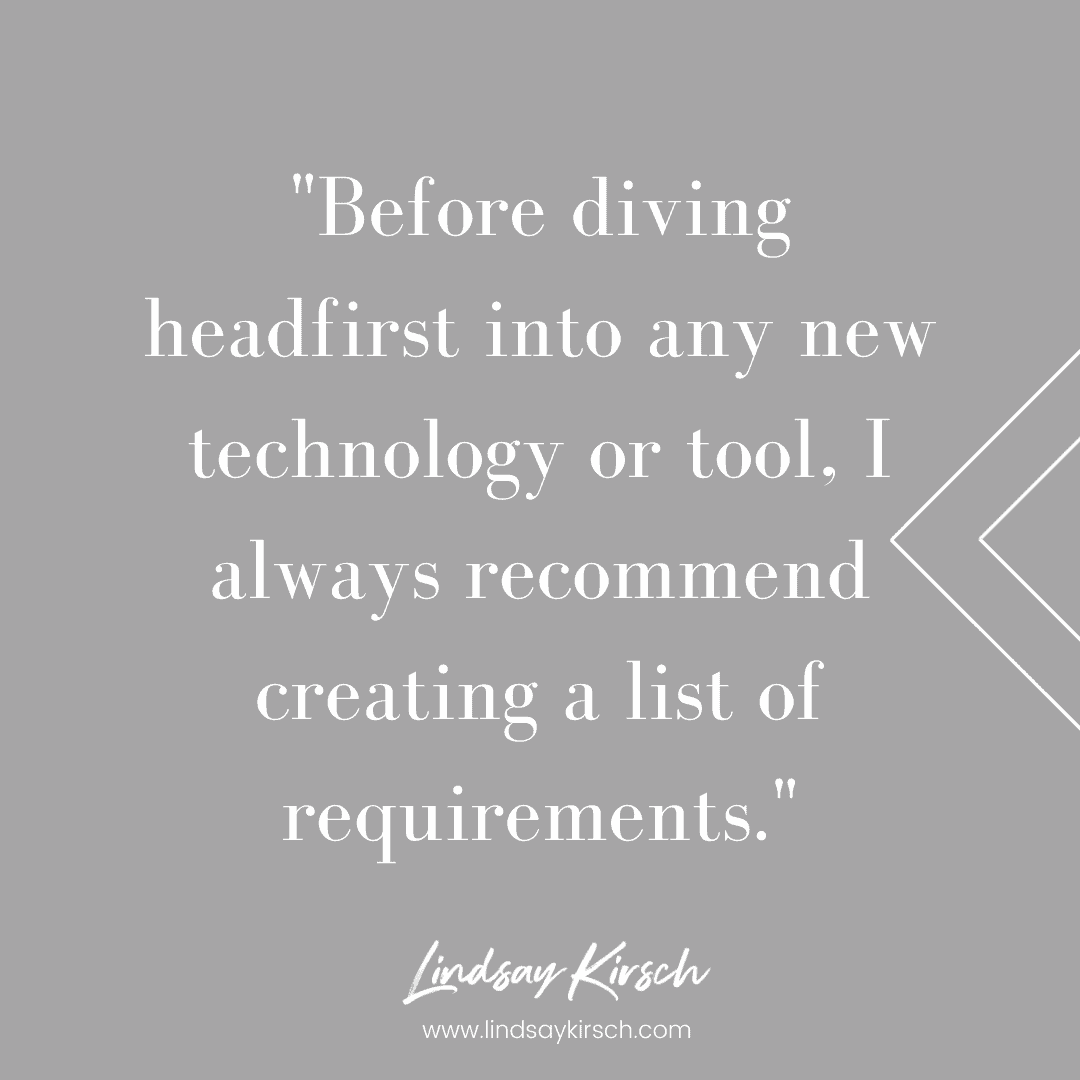 A system requirement is a statement that indicates exactly what you want the system to do in functionality or what you want it to have in way of features.
Knowing exactly what you want from a tool makes it much easier to select the best tool for your business and transition from working in it… to on it!
Ease of Setup
Most of the service-based business that I tend to work with need a simple scheduling tool that allows for multiple appointment types that link to an external calendar and their ActiveCampaign CRM.
This is not complicated.
A basic calendar tool should be easy to set up within a couple of hours… and no more than a day if you get into customizing the theme, emails, and integrations.
While I think both Acuity Scheduling and Calendly are easy to set up, the best way to find out for yourself is to grab a free trial and check it out for yourself.
If you start to get lost in the interface or how it works, it may not be the best tool for you.
Integration with CRM
The calendar system integration with your CRM may be a bit more tricky, however, it is very important.
Most businesses want to be able to link their calendar system to their CRM so that they can keep track of appointment types, dates, payments, etc. This is a fantastic way to leverage the automations in your platform as well.
Calendar systems can integrate with your CRM in two ways; natively with API (this a direct connection) or via an external tool such as Zapier.
The external tool, such as Zapier, isn't necessarily hard to set up, however, it can be quirky and since it is its own system it can have its own issues that break your process.

Acuity Scheduling requires the tool Zapier or PieSync in order to connect with ActiveCampaign, while Calendly has a direct integration.
Because of the direct integration, Calendly is much easier to use with the ActiveCampaign CRM.
Payment Processing
Payment processing with your automated scheduling tool may or may not be important to you.
If you want to charge based on appointment type, and you do not have a separate checkout tool, then the availability of payment processors will make a difference.
However, if you are only using free appointments or have a different method for payment collection, then this requirement can be crossed off.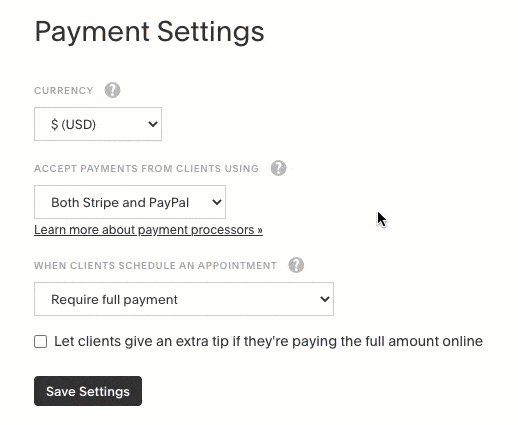 Calendly allows you to accept payments via PayPal or Stripe. This is industry standard and two of the most popular payment processors.
Acuity Scheduling does have a 1-up as it can accept PayPal, Stripe, or Square for payments. Square is particularly useful if you have any type of eCommerce or point of sale products/services.
Pricing, Packages, Subscriptions, and Coupon Code
Pricing, packages, subscriptions, and coupon codes are getting into the nitty-gritty requirements of an appointment scheduling tool.
Pricing, packages, and subscriptions will allow you to set up a variety of one-off or reoccurring appointment types. For a service-based business, the ability to offer discounts for a "block" of appointments or a subscription for reoccurring appointment type can allow you a steady stream of revenue from your customers. This also makes a better customer experience when they can "set it and forget it" when scheduling with their favorite service provider.
Coupon codes on the other hand allow you to set up a discount in advance, using a code that customers can apply at checkout. This allows your customers to receive a pre-defined discount on your service.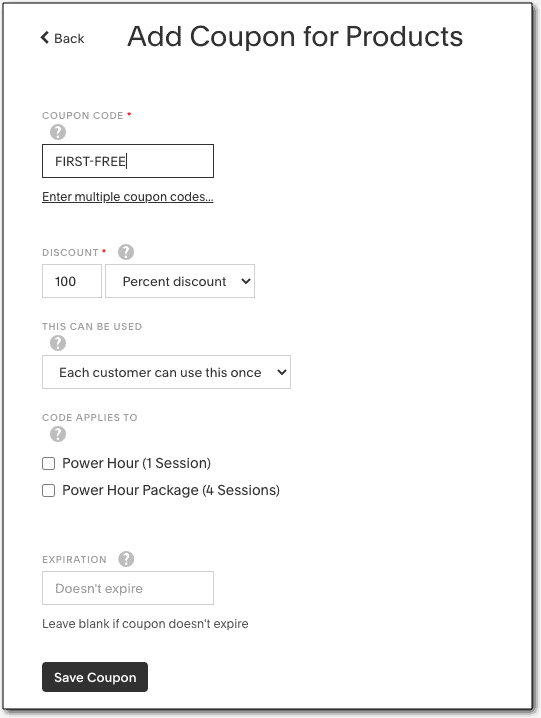 Coupon codes come in handy for different types of promotional offers and can allow you to entice your customers to make a purchase.
One of the biggest drawbacks to using Calendly is that none of these options are features of the tool – and they don't even exist on their product roadmap. If you are looking for any of these features, you will have to use Acuity Scheduling, where they are all available.
Automated Messages & Customization
Even without integration with a marketing automation tool, your automated appointment scheduling tool should allow you to send automated messages.
Automated messages will send appointment reminders, scheduling confirmations, cancelation confirmations, and links to reschedule if necessary.
Note: you should always keep these messages set up directly in your appointment tool so that if a contact is not in your marketing automation tool list, they still receive these messages.
Most appointment systems have this feature; the question is how much customization do you want/need over the customization of the emails.
Both Acuity Scheduling and Calendly have the ability to leverage automated messages and customize them using a WYSIWYG (what you see is what you get) editor so I think they both win in this category!
Calendly vs Acuity Scheduling
Both Calendly and Acuity Scheduling are great tools to use for an automated appointment scheduling system but they do have key differences.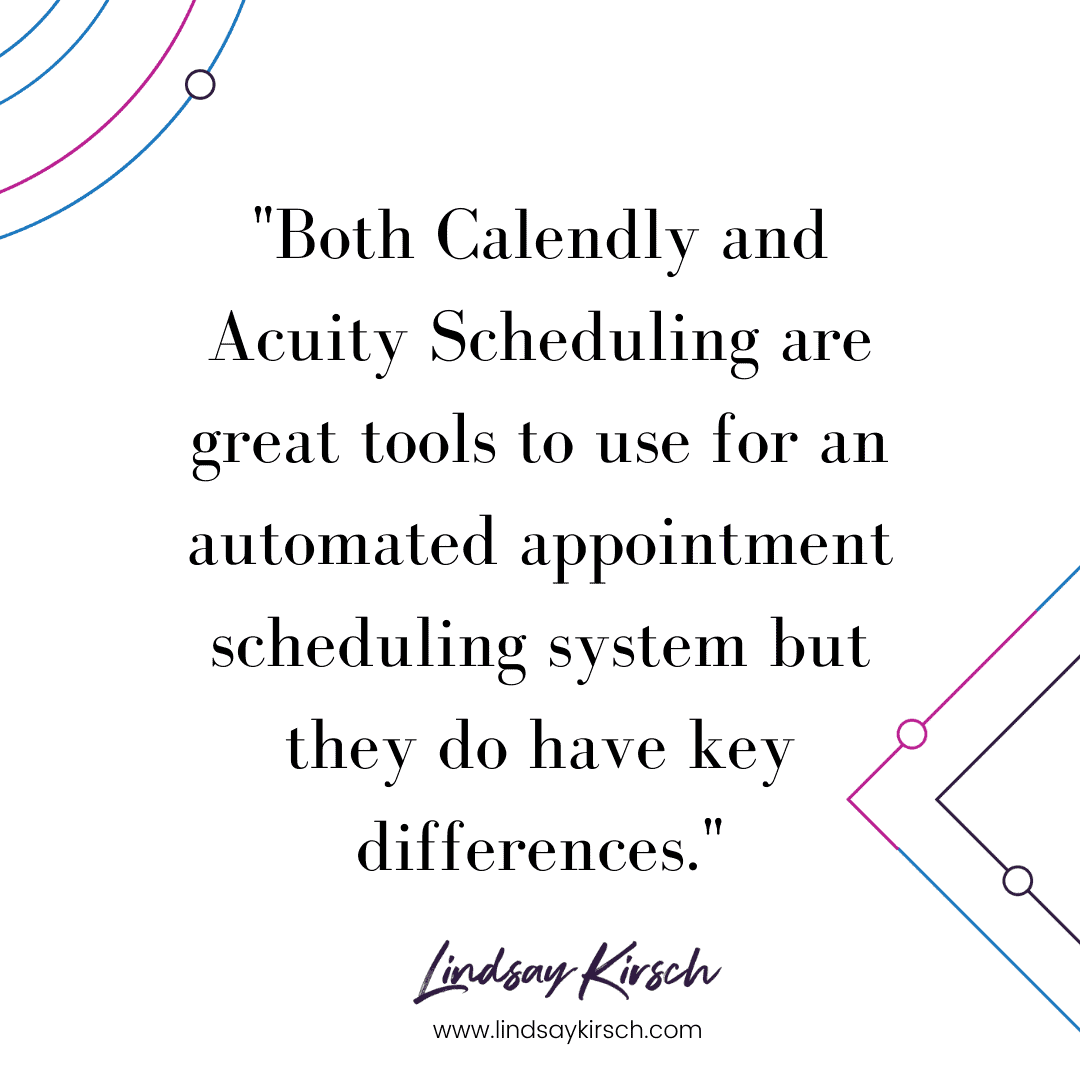 If you want direct integration with your CRM, Calendly is the quickest and easiest way to go. BUT if packages, coupon codes, codes, and subscriptions are necessary then you will choose Acuity Scheduling.
For the past five years, I have used Acuity Scheduling in my business, however, I have considered making the switch numerous times as ActiveCampaign has continued to evolve their CRM functionality and the native integration would really benefit from this.
Are you currently using Calendly or Acuity Scheduling in your business? If so, I'd love to hear why you picked that tool.
If you are using a different tool than what is talked about in this vlog, I'd love to hear your take below.