How to Plan for ActiveCampaign Outages
System outages are inevitable — and we all need to prepare for them. No matter how bulletproof a marketing automation tool like ActiveCampaign may seem, it's likely you'll one day encounter an outage.
It's important to be well-prepared for the day your ActiveCampaign status is down, or you may face a loss of contacts, revenue, and brand reputation. You see, it's not the outage that's the problem: It's how your business reacts to it.
System outages are unexpected. More often than not, a system failure catalyzes a knee-jerk reaction from business owners. You're left scrambling to figure out what's happening and why, especially when it happens with a critical system like ActiveCampaign.
If you're offline during an outage, you may not even realize it happened. It can take a while for you to realize there was ever a problem in the first place, and even longer to identify its impact. Then there's the recovery period.
The best way to prepare for potential outages is to have a smart backup strategy in place. In this post, you'll learn how to identify a system outage, as well as proactive tips to keep your business up and running.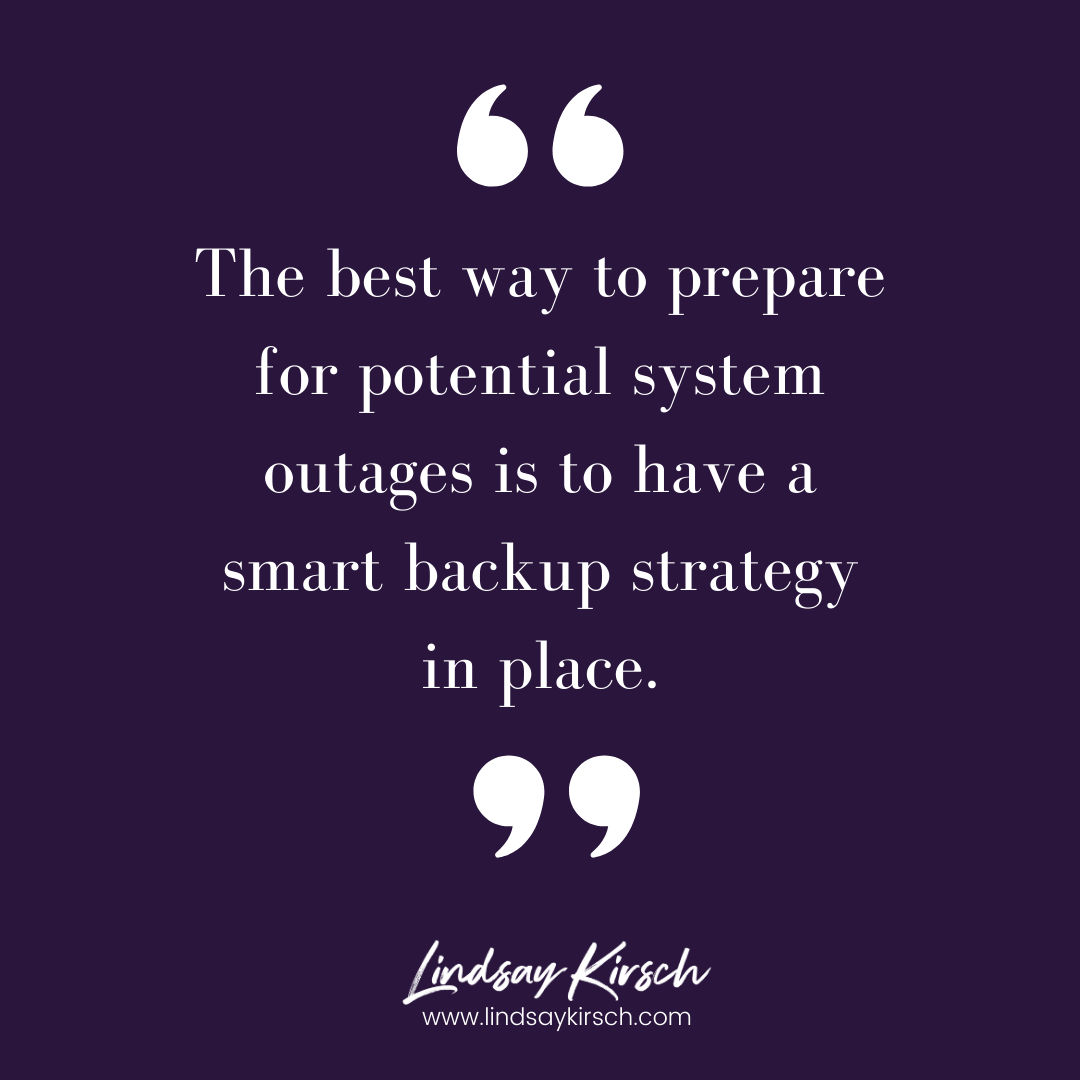 How Do System Outages Impact Your Business
Entrepreneurs and small business owners typically use a number of different tools to operate smoothly.
One of the most critical tools is typically an email marketing service, such as ActiveCampaign. When a critical tool like ActiveCampaign has an outage, your business can suffer two distinct types of losses.
First, you'll lose the service for however long it's down. The impact of a particular system outage will vary from business to business. You can also lose the data that was supposed to be collected while the system was out, which can lead to significant legal and financial implications.
For example, if your ActiveCampaign status is down, you may not be able to acquire new leads. Your brand image could also take a hit if the outage impacts your existing newsletters and campaigns.
The best way to reduce the loss of time, contacts, or revenue during a system outage is to have a proactive strategy in place. You want to be familiar with your systems and each of their roles; subscribe to ActiveCampaign status updates; have an internal communication strategy, and create a system outage task list.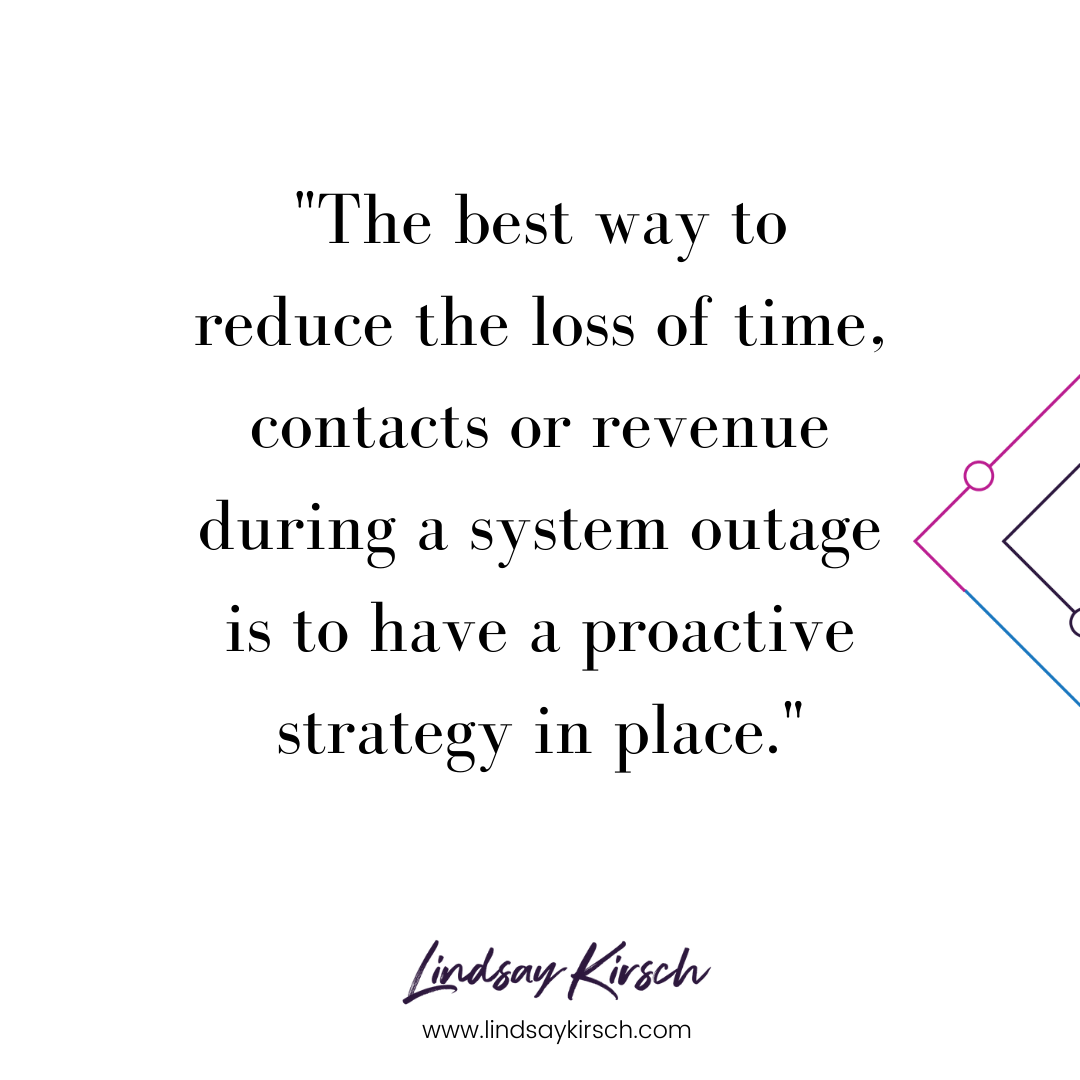 Know Your Systems, And What Connects To What
It's likely that you use a number of different systems to run your business. It's important to understand what these systems are and the roles they play in your day-to-day processes. You also want to make sure you're familiar with how these different tools are connected to one another.
For example, when using ActiveCampaign as your main email marketing automation tool, you want to know what other systems are connected to the platform. You may have a calendar integration or a checkout tool that's pushing data into ActiveCampaign.
By understanding what tools are connected to this one platform, you know exactly where to check for damage when your ActiveCampaign status is down.
Subscribe To ActiveCampaign Status Updates
The next step to ensure you're prepared for system outages is to keep track of status updates.
Most cloud-based systems have a website or subscription service to notify customers about outages. You can subscribe to ActiveCampaign status updates here. Once you've subscribed, you'll get an email every time there's a problem with the system.
Status updates usually include maintenance time periods, which will help you plan around an outage. If you know that an ActiveCampaign status outage will impact your webinar or checkout tool for a few hours, then you can let your customers know ahead of time.
Once your ActiveCampaign status is back to normal, you can check to make sure all your system integrations are properly working again.
Have An Internal Team Communication Strategy
The third step in planning for an ActiveCampaign outage is to nail down your internal communication strategy.
I recommend assigning a point of contact within your company to deal with system outages. This person will be in charge of monitoring system status updates and informing the rest of the company of any problems.
With this strategy in place, system outages won't ever catch anyone on your team by surprise. You can avoid the chaos of not knowing what's happening or what system is down.
Solidifying a smart communication plan for outages is key to minimizing the damage they can cause.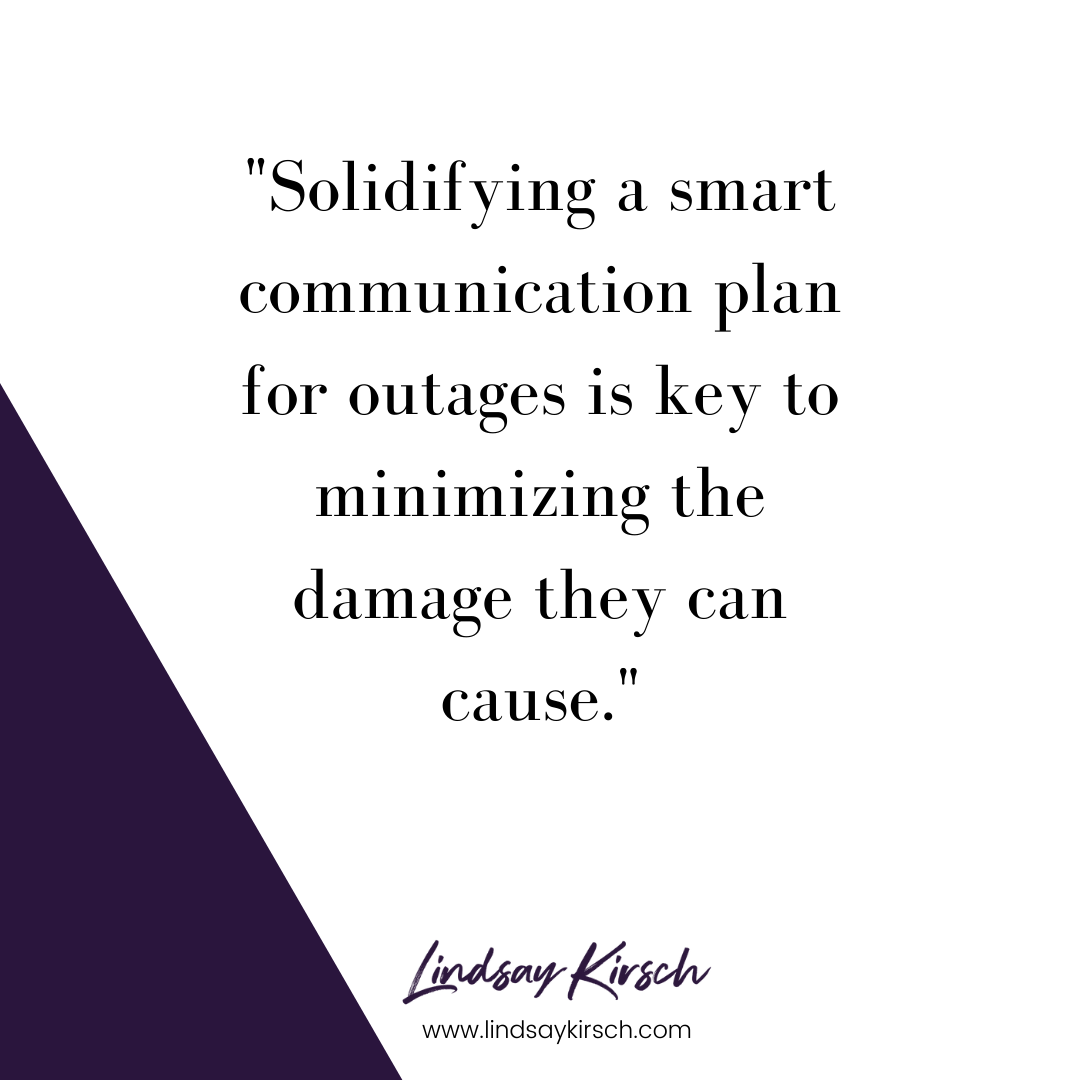 Create a System Outage Task List
Once you're familiar with all of your systems, how they interact with one another, and have a clear communication strategy in place, the final step is to create a task list. Let's call this your "System Outage and Maintenance Task List."
This task list will delegate tasks to each member of your team in the event of an outage. It's a way of letting everyone know what systems they're responsible for following up with when status failures occur.
If your ActiveCampaign status was down, for example, someone on your team would be responsible for checking on an integrated system like EasyWebinar to ensure no contacts were lost and that new contacts were properly tagged during the outage. If new contacts weren't transferred over, the team member would manually move them over after the outage.
It can be confusing and time consuming to grasp the full impact of an outage, especially if it's with a critical marketing automation tool like ActiveCampaign. When there's someone who's always looking out for a problem, however, your business will be in good shape. Once your team knows to tackle the problem as soon as it surfaces, you can avoid the chaos altogether.
The same goes for any of your other tools, such as checkout or membership services.
Trouble With ActiveCampaign? Additional ActiveCampaign Support
Still need help dealing with an ActiveCampaign outage? There are a number of outlets you can turn to for support.
You can post to the ActiveCampaign Facebook Community about your issue, or email the support team directly at support@activecampaign.com. You can also use the Live Chat feature on the bottom right corner of your dashboard when logged in. Note: the ActiveCampaign support that is available to you, may be dependent on your ActiveCampaign plan.
The cost of network downtime can be as high as $5,600 per minute — or well over $300,000 per hour — according to industry surveys. Don't let your business suffer dire consequences from a system outage. Instead, use these five tips to prepare your business for any kind of system outage