Welcome to Part Four of my four-part ICON series, where you'll learn what is email deliverability, and what metrics you should be tracking to improve your marketing automation. In this post, we'll focus on the fourth and final phase of the ICON framework: Nurture.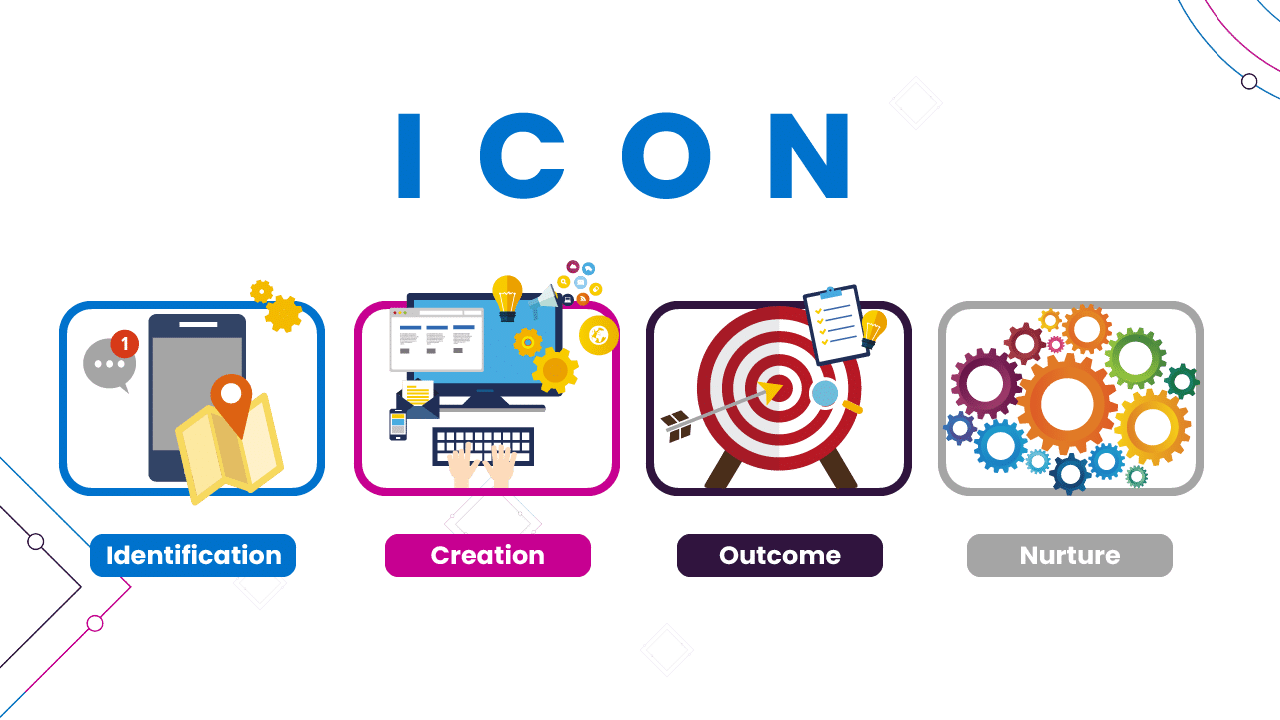 Welcome to the final part of this blog series on how to create a successful email marketing automation strategy.
So far you've learned the first three steps in the ICON framework, starting with identification, where you identified your customer and mapped out your customer journey.
Then, you moved on to create a solid foundation within your automation platform.
In the previous post, you set up the essential core components that will drive revenue in your marketing automation.
At this point, your email marketing and automation is up and running — so it's time to measure your results.
Measuring Your Marketing Automation Results
The fourth and final step of the ICON framework is "Nurture."
In this phase, you'll take the cumulation of all the work you've done and put it into a format that allows you to track, test, and improve upon it.
You'll now set up a long-term strategy using advanced ActiveCampaign tools to measure the results of your marketing automation. Those results show you how to improve upon your existing campaigns and automations.
This final step of the ICON framework is the most likely to immediately impact your ability to make more money, as well as improve the ease and efficiency of your business.
Your email marketing plays a big role in generating revenue — as high as 4,400% ROI and $44 for every $1 spent, according to Campaign Monitor — so it's important to continuously improve upon it.
To start, one of the most important factors to continuously track and improve upon is your email deliverability.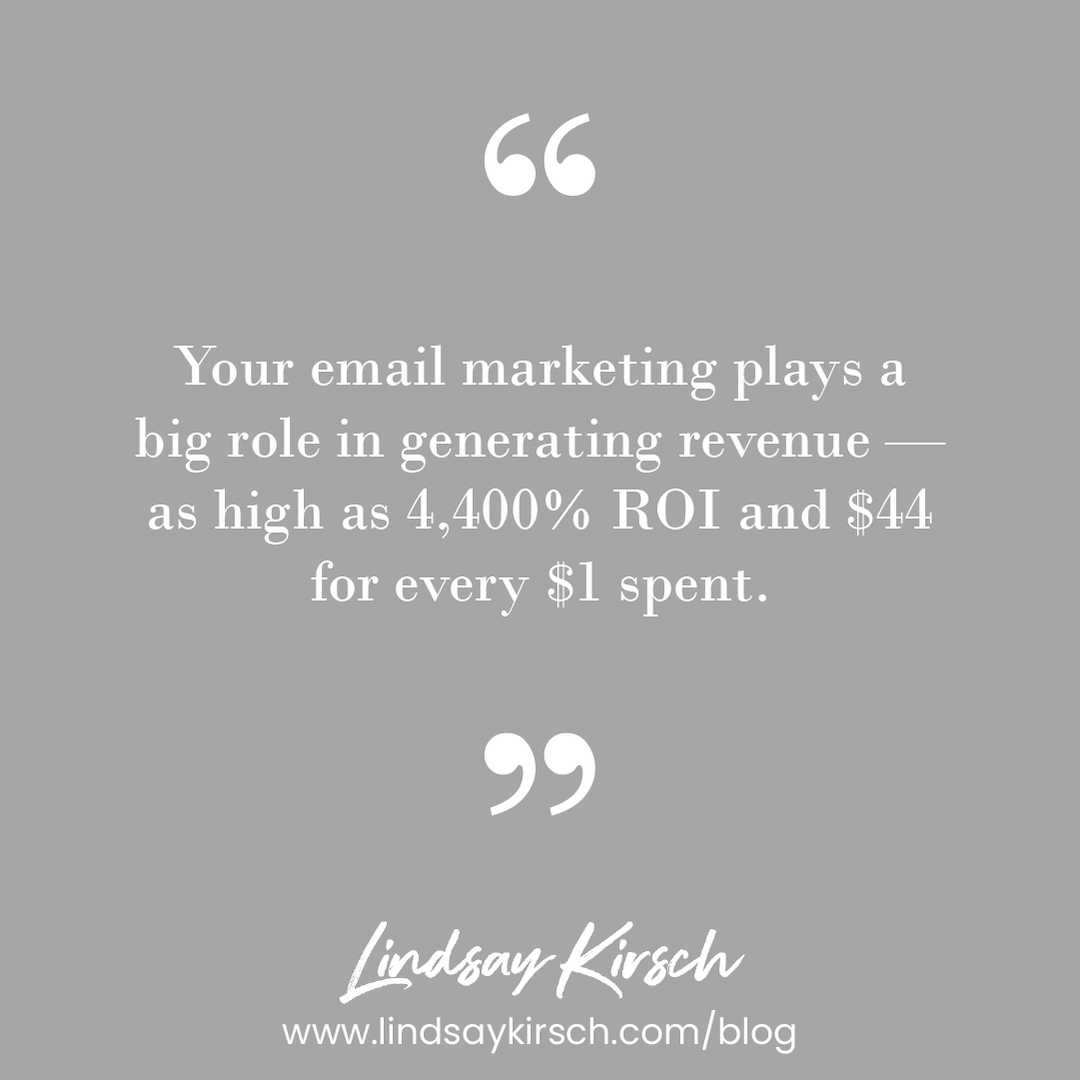 What Is Email Deliverability?
What is email deliverability? Email deliverability is your sender reputation.
Your email deliverability score determines whether or not your emails can reach the inboxes of your contacts. If you have a low score, your emails run the risk of being blocked by email servers or getting labeled as spam.
This, of course, would greatly impact your revenue growth. If your promotions are never reaching your customers, you won't be very successful selling to them.
Improving Email Deliverability: 5 Most Important Metrics
There are five must-track metrics that impact your email deliverability and allow your business to grow:
Account-wide open and click-to-open rates
Individual campaign and automation open and click rates
Contact engagement over time
Spam rating
Contact growth over time
It's important to constantly track and improve upon these five metrics to ensure your marketing automation is running as efficiently as possible.
Account-Wide Open and Click-to-Open Rates
Contact engagement is the best indicator of how your account's performing.
The first engagement metric to watch is your open and click-to-open rates. This metric directly impacts the deliverability of any email you send.
The more your contacts open your emails, the better your email deliverability rate. And if your readers are often clicking on your emails, that shows that they're very interested in what you have to say. This is a good indicator that they want to continue receiving your emails, which helps boost your deliverability.
First, you'll want to look at your account as a whole: What are your open and click-to-open rates across the board? This metric will give you an indication of how your account is performing as a whole.
Next, it's time to dig into individual campaigns and automations.
Specific Campaign and Automation Open and Click-to-Open Rates
You also want to track these same engagement metrics for specific campaigns and automations.
Here you'll want to evaluate the open and click-to-open rates on your campaigns and identify areas of improvement. This is a good way to find out what kind of email appeals most to your readers.
You should track the same for your automations. You can also set goals for your automations within ActiveCampaign, and then track how well your contacts are reaching those goals in your automations.
Contact Engagement Over Time
The third metric that impacts your email deliverability is contact engagement over time.
Specifically, you should be tracking a new contact's engagement after 30, 60, 180 and 365 days. Looking at this metric will give you an idea of how engaged your contacts are when they first join your list compared to later on.
Remember that if your emails aren't opened, your deliverability suffers.
In that case, you don't want to keep sending emails to unengaged contacts because they probably won't open them.
If you find that your contact engagement tapers off after six months, for example, you can reevaluate your strategy and improve upon it.
Spam rating
Another important metric to keep an eye on is your spam ratings.
You can use a few different tools to see how often your emails are being marked as spam.
This is an incredibly important metric to watch because even a small number of complaints can have a big impact on your deliverability. If just 0.08% of your emails are marked as spam, Gmail can start giving you trouble. Gmail's machine learning algorithms block nearly 10 million spam and malicious emails every minute.
I recommend regularly monitoring your spam rating. Hopefully your emails aren't spammy at all and this isn't a problem whatsoever!
Contact Growth Over Time
The last metric you want to look at is your contact growth over time.
The key here is to make sure you're always gaining more contacts than people unsubscribing.
If more people are unsubscribing than entering your automations, you're unfortunately going to face a long-term growth issue. Over time, you'll want to figure out why people are unsubscribing and work toward improving that.
Providing contacts with the ability to pick and choose what types of emails they receive from you will help increase engagement and reduce unsubscribes.
Ideally, your contact growth is continually increasing, and your unsubscribes are hopefully continuing to decrease over time.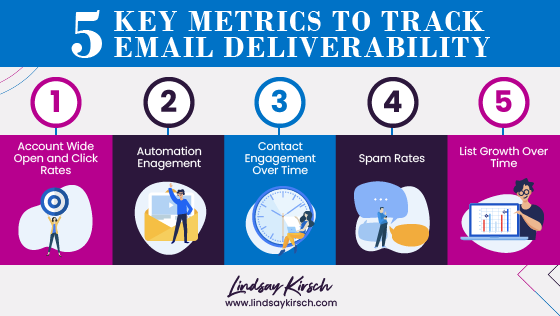 Testing Your Metrics
Now that you're aware of all metrics that impact email deliverability, you can begin testing to see what works best.
Split testing, also known as A/B testing, is the process of creating two nearly identical email campaigns with minor differences, such as a slightly different subject line or different calls to action.
You can begin split-testing your subject lines and campaign content to find out what kind of messaging appeals most to your readers. You can also play around with send times, and try out different calls-to-action to see which your readers are more likely to click on.
Having an understanding of what email deliverability is and the metrics that factor into it will allow you to continuously improve upon the foundation you've already created.
I hope you have enjoyed this four-part series on the ICON framework and now have a better grasp on your marketing automation strategy.
I'd love to hear about your results! Feel free to share them with us in the comments.