Marketing automation can be a bit of an intimidating adventure to a small business owner – after all, it requires working with potentially unfamiliar technology and can be a bit time intensive on the front end. However, it isn't necessarily as difficult to understand as one may fear and reaps significant rewards over time.
If you are new to marketing automation, the 5 Key Benefits of Marketing Automation, and how it can help your business.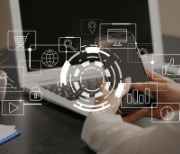 5 Key Benefits of Marketing Automation >>
---
Content marketing across the socials concurrently working with email marketing is strategic, however it's also important that you are driving your audience back to your homebase, or your blog.
Your blog is considered "owned content," meaning – you own it and nothing else (like an algorithm) can change it. While other media can come and go… go virial or not… or blog is actually likely to increase traffic over time. Interested in learning more about why you should start a blog? Check this out.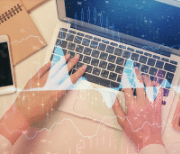 Why Your Business Needs a Blog & How to Leverage it for Success >>
---
Big or small, your business should have a way to track and measure leads. This information is important for creating sales forecasts and measuring the success of your business. A CRM (Customer Relationship Management) System can support your sales pipeline tracking by capturing these metrics for you.
Support Your Sales Pipeline with Automation >>
---
According to DMA, for every $1 you spend on email marketing, you can expect an average return of $42. This is not an easy stat to ignore! If you haven't created an email marketing strategy for your business, now is the time to start! Email marketing isn't going anywhere soon and is still the #1 way to reach your audience!