Business Accelerator Strategy Session
Hello!
It's been a pleasure to meet with you to discuss a new partnership together – congratulations on taking this next big step!
I'm excited to work with you and your organization to develop an updated strategy and robust action plan to take your email marketing and automation to the next level.
As promised, here are the details…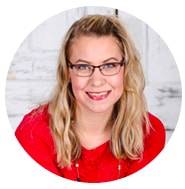 Lindsay Kirsch
Business Strategy and Growth Specialist
Approach
During the Business Accelerator Strategy Workshop, we will spend two, half-day sessions looking under the hood of your marketing strategy.
Session 1: Customer Avatar & Transformation Story
Recognize the client journey
The key to closing more sales is to understand how people make decisions. Did you know that 60% of all buying decisions end in no decision?
Most people choose inaction, rather than making a decision. Let's change that for your customers! In order to do this, I'll make sure you understand how potential buyers make decisions so that you can make it easier for them!
Construct your customer avatar… version 2.0
Yes, I know that you have been here before… creating a customer avatar is business 101. However, we are going to go way beyond the typical surface-level avatar and really dive into their goals and values, how those directly impact their challenges so that we can ultimately impact buying behaviors.
Develop your transformational messaging
Your buyers want to know that you have their best intentions at heart and that you are capable of acting on those intentions. They need to trust you. The greater the transformation you can provide, the greater the value of your relationship. Looking at your messaging from a variety of angles allows you to "get in the shoes of your customer" and build that trust. The basis of this messaging is what is then pushed out across all of your marketing channels; with ease and clarity.
Session 2:

Customer Journey and Marketing Automation Map
Breakdown the customer roadmap
Your customer roadmap is the journey from first becoming aware of your existence to becoming a raving fan. We want to make it easy for your lead to turn into a buyer, and grow them into an advocate.
Did you know that marketing focus on advocacy is 81% more effective at growing your top-line revenue than any other strategy or promotion. Let's focus on that so we can increase your customer LTV.
Design your marketing automation map
Once we know who you are talking too (ok you probably already knew this, but I'm positive we've had some up-leveling here), and what you want the customer roadmap to look like (this is likely way different than what's actually happening today!) we can identify how marketing automation tools will support your customer journey. For real!
*… I say "for real" because in my experience, most people jump right into the marketing automation without the map… they create a plethora of one-off workflows they think they need… that they think is helping them yet it's actually creating more chaos then when they first started. So… for real, we'll fix that!
Prioritize your actions.
All of this information may leave you feeling a bit overwhelmed with a long list of "to-dos." And sometimes, what's making the most noise (ahem, customer support), isn't necessarily the top priority. That's why we wrap things up with a strategic set of priorities so that you know what to work on next to create the biggest impact.
Duration & Deliverables
2, 3-hour sessions held over interactive Zoom meeting.

Electronic Participants workbook and guide.

Audio/video recording of session.
Investment
$4,997 paid in full at time of scheduling.
About Lindsay
Lindsay Kirsch is a marketing automation strategist and an expert in workflow design.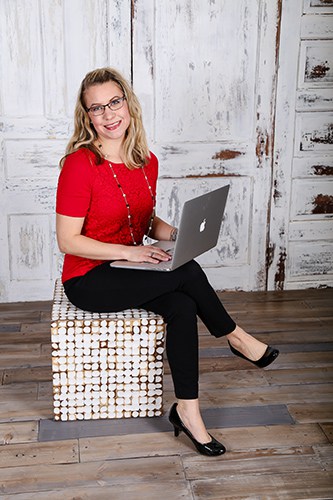 With a master's degree in Instructional and Performance technology she consults with organizations as well as individuals on identifying opportunities to save time while increasing revenues. Some of her clients include fortune 100 companies such as AT&T and Johnson & Johnson to nationally recognized educational institutions including Emory University and University of Phoenix not to mention niche personal brands like Elizabeth Rider.
As a certified Professional Behavior Analyst and a Six Sigma Greenbelt Lindsay has been featured in a variety of national media including Business Insider and Thrive Global on her continuous work in business expansion through technology as she has worked across the globe designing and developing thousands of online courses in more than 17 different languages.
Today, Lindsay is a Certified Active Campaign Consultant and Asana Partner internationally recognized for her work helping entrepreneurs, founders, small business owners, and online influencers increase their bottom line through the use of technology.
Work with Me Roadmap
What happens next?
After the completion of a Business Accelerator Strategy Session, we will be able to determine if you need consultative support, implementation and/or account management. These services start at $20,000+ (system setup & implementation) or $2,500/month (consultation).
TL;DR
When you focus on your business foundations, everything becomes more clear.
The transformation you are providing will instantly connect with your ideal audience so that you will close more sales.

Your team will be able to focus on what they do best; delivering value to your customers because your business strategy will be aligned with your systems and workflows.

You will stop thinking about all that revenue left on the table and feel confident that you are running a lean, mean, business machine.
Still have questions? Please contact lindsay@lindsaykirsch.com.