Unlock the Power of Email Marketing to Drive Your Business's Success
Done-for-you email marketing with unlimited requests at one monthly price.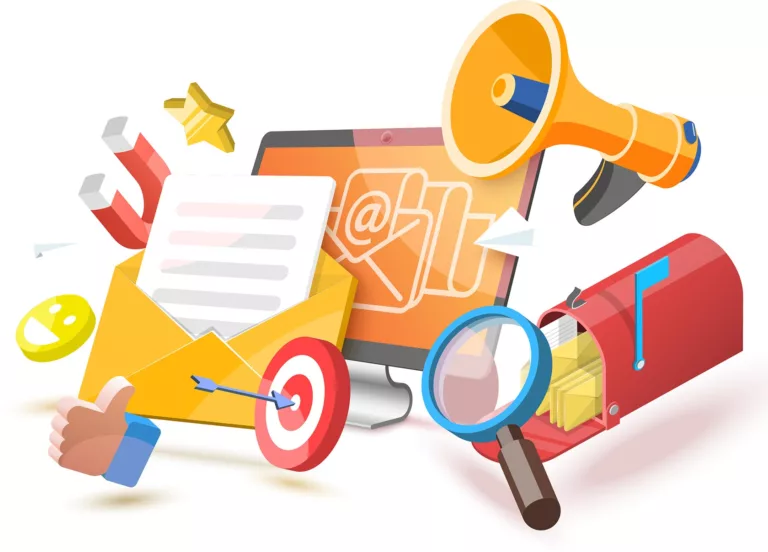 Technical expertise, not required.
We'll handle all email marketing and automation tasks from design and development through implementation in your system so that you can stay focused on your business.
Lindsay is a tremendous asset to our team! I can't speak highly enough of how much I love working with Lindsay. Not only is she an incredible team member that has fit seamlessly into our team culture, she produces amazing results! Lindsay has helped our company use ActiveCampaign in a way that moves from it being just "another system in the stack" to a core component and backbone of our workflows – including everything from integration of checkout, memberships, ads, and analytics tracking. A couple incredible results she's achieved for us so far are: increasing our overall open rates by 62% and increasing our overall click through rates by 65%!
No contracts. Cancel or pause at any time.
We know how important it is to focus on your most important tasks. That's why we don't have meetings and keep our subscription plans super flexible. If a business gets busy or you have run out of things to submit… pause your subscription and let us know when you are ready to resume again.
Don't you need more meetings on your calendar? Neither do we, so much so that we've setup primary communications through Asana. If we need a meeting, we'll keep it short.
Manage your project board using Asana. View active, queued, and completed tasks with ease.
Invite Unlimited Team Members
Invite your entire team, so anyone can submit requests and track their progress.
Lindsay's expertise went beyond optimizing our existing campaigns. She recognized the importance of re-engagement and skillfully designed captivating email sequences that brought back dormant subscribers and reignited their interest in our offerings. The impact on our engagement metrics was remarkable, and we owe it all to Lindsay's strategic approach and attention to detail.
It's so good, you'll never look back.
Whether you need a strategy, design, implementation, or want it all, just submit your request, and we'll work it out.
Add as many requests to your board as you'd like.
On average, your requests are completed one at a time in just a few days.
No surprises here! Pay the same fixed price each month.
Insane quality at your fingertips whenever you need it.
Scale up or down as needed, and pause or cancel at any time.
Each of your projects are created especially for you and is 100% yours.
Emails, Automations & More
All the features you need to grow and nurture your audience.
Basic (1-3 days turnaround)
Basic Account Configuration

List Setup & Segmentation

Subscription Management

Email Audit

Email Template Design

Email Campaign Planning

Email Writing

Email Setup & Testing

Campaign Performance Analysis

Lead Magnet Delivery

Engagement Tracking

Deliverability & Reputation Monitoring
Intermediate (5-7 days turnaround)
Email Metrics Dashboard Design & Reporting

Welcome Series

Automation Performance Analysis

eCommerce Integration

Post-Purchase Workflows

Customer Success Series

Customer Advocacy Series

A/B Testing Strategy
Sponsored Newsletter Strategy
Interest Tracking Automations
eCommerce Integration
Checkout Tool Setup Integration
Membership Platform Integration
Advance (7-14 days turnaround)
Email Account Migration

Promotional Campaign Planning & Execution

Customer Avatar Research & Design




Transformational Messaging

Customer Journey Roadmap

Marketing Automation Map

CRM Setup & Sales Automation
Unlimited Email & Automation
Design, Development & Implementation of Unlimited Email Campaigns & Automations
Custom Plans Available Upon Request
Why wouldn't I just hire a full-time email marketing consultant?
Good question! For starters, the annual cost of a full-time senior email marketing manager exceeds $100,000, plus benefits. Aside from that, you may not always have enough work to keep them busy at all times, so you are stuck paying for time you aren't able to utilize.
With the monthly plan, you can pause and resume your subscription as often as you need to ensure you're only paying Lindsay when you have work available for her.
Is there a limit to how many requests I can submit?
Once subscribed, you can add as many requests as you would like, and they will be delivered one by one.
How fast will I receive my requests?
On average, most requests are completed within 2-3 business days. However, more complex requests (such as strategy or multi-email automations) may take longer.
Who is the email marketer?
How does the pause feature work?
We understand you may not have enough design work to fill up an entire month. You may only have one or two requests at the moment. That's where pausing your subscription comes in handy.
Bill cycles are based on a monthly period. So, let's say you sign up for the service on the 1st and use 21 days, then decide to pause your subscription. This means that the billing cycle will be paused, and you'll have 9 days of service remaining to be used anytime (assuming it's a 30-day month). You may pause your subscription for up to 90 days.
What programs do you work in?
We can design and create email campaigns for any email marketing service. However, I only implement campaigns in ActiveCampaign.
If you work with another software outside of ActiveCampaign, you will either need to 1. Migrate to ActiveCampaign (I can help you with this!) or have someone on your team implement the designs and frameworks.
How do I request projects?
We offer a ton of flexibility in how you request projects using Asana. Some common ways clients request design is directly in Asana, sharing Google Docs, or even recording a brief Loom video (for those who prefer not to write briefs out). It works if it can be linked or shared in Asana.
What if I don't like the results of a deliverable?
No worries! We'll continue to revise until you are 100% satisfied.
What if I only have a single request?
No problem! You can pause your subscription when finished and return when you have additional needs. There's no need to let the remainder of your subscription go to waste.
Are there any refunds if I don't like the service?
Due to the high-quality nature of the work, there will be no refunds issued.
Few people in the digital marketing space truly inspire trust and exude expertise like Lindsay. As an email marketing specialist, she transcends expectations, providing not only top-tier service but also delivering results we could not have imagined. In Lindsay, we found more than an email marketing specialist; we found a reliable partner who takes the reins so we can focus on other aspects of our business. Her unwavering dedication, innovative approach, and strategic insight have been instrumental in our success.
Lindsay is a natural project manager/leader. She has the unique ability to manage rather than control projects and the people involved. This allows her to be resilient, agile and meet critical business goals. Her project management expertise and her influencing skills have made her a highly sought after project manager for mission critical work.
Lindsay is top notch professional who brings knowledge, originality, and remarkable energy to her work. Lindsay managed and maintained the website, bi-weekly membership communications, and monthly program advertising. She was a great asset to the Board of Directors and it was a pleasure working with her.
Lindsay is a dedicated and knowledgeable manager whom I worked with on several government sales initiatives at AT&T. I found her to be enthusiastic, positive, and detail-oriented. She attacked the projects with a willingness to do whatever it took to understand the subject matter, goals of the business, and the customers' needs. I recommend Lindsay.
We can't say enough good things about Lindsay's work or her style. She is a take-charge person; articulate with our clients in helping them understand technological issues; and eager to ensure quality of product. We hope we have a long term relationship with her and will be looking to her for additional assistance in the work we provide our clients.
Lindsay has always impressed me with her knowledge, skills and abundance of creative energy. Her experience in a variety of work environments equips her to offer insights and solutions that are practical and effective.
I've worked with Lindsay as a business partner for the past 8 years. Lindsay was able to achieve significant cost and time savings for all companies involved. Accompanied with an outstanding work ethic and strong leadership skills, Lindsay demonstrates exceptional project management. I highly recommend Lindsay and am looking forward to working with her again.
As Email Marketing & Automation Consultant, I spearhead client initiatives that significantly increase revenue and efficiency.
With a master's degree in Instructional and Performance Technology, she consults with organizations and individuals to identify opportunities to save time while increasing revenues. Some of her clients include Fortune 100 companies such as AT&T and Johnson & Johnson to nationally recognized educational institutions, including Emory University and the University of Phoenix, not to mention niche personal brands.
Key Achievements:
Email Marketing System Overhaul:

 Led the design and implementation of an integrated checkout, membership platform, and marketing automation system. This strategic move increased email open and click rates by over 65%, substantially increasing company revenue.

Strategy Design & Implementation:

 Crafted a robust email marketing and automation strategy that successfully boosted email attribution to over 50%.

Sponsorship Revenue Increase:

 Generated innovative sponsorship opportunities, resulting in a 25% increase in sponsorship revenue.

Efficiency Optimization:

 Implemented process design improvements, introduced comprehensive SOPs, and led team training initiatives to enhance efficiency across the organization.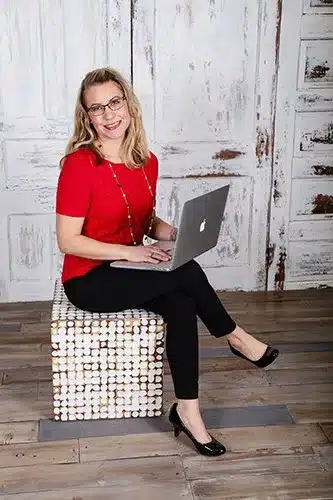 Easy Email & Automation for Your Business