Medical Cost-Sharing Company Leverages ActiveCampaign CRM to Create Centralized Customer Data Hub
Industry: Health Services
A rising medical cost-sharing company sought to redesign its existing, very complex customer journey workflows and system infrastructure to create a simple system that could be maintained and managed in-house.
100K saved annually through a new streamlined system approach.
Reduced time spent on manual sales and marketing tasks by over 20%.
Recovered over 5M in "lost" and stalled sales leads from the existing inefficient system.
The client had been providing a monthly membership for individuals and families looking for alternatives to costly, traditional health insurance. Members are empowered to take charge of their health by investing in wellness services, preventative coverage, and savings as they see fit. Medical cost-sharing helps in the event of medical emergencies, illnesses, and pregnancies to keep the financial impact on the individual affordable and stable.
The client had previously implemented a custom-designed customer hub that was very complex and not meeting the current needs of both internal management teams and external customers.
The current system was custom built – therefore, a full-time system administrator to maintain and manage, which was very costly to the small company.
There was suspicion of broken processes and lost leads, and due to the system's complexity, there was no way to troubleshoot and resolve this efficiently.
In order to resolve these challenges, the following priorities were identified:
Design a sales process that can be tracked and measured along each step using ActiveCampaign.
Design and track a customer service workflow using HelpDesk software and ActiveCampaign.
Design and track a customer ascension workflow using ActiveCampaign.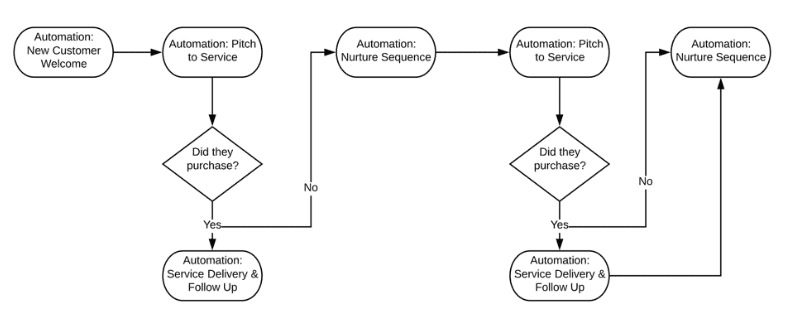 While working as the Lead Consultant, Lindsay led the analysis, design, development, and implementation of a revitalized centralized customer data hub.
Conducting an analysis of the existing system, identifying areas of broken workflows and systems functionality.
Creating six key initiatives to redevelop a new system and create a centralized customer data hub that functioned efficiently and effectively.
Overseeing the development and implementation of the newly designed system across multiple teams and vendors.
Testing to ensure system functionality.
Creating and delivering comprehensive system documentation and training to the internal client team.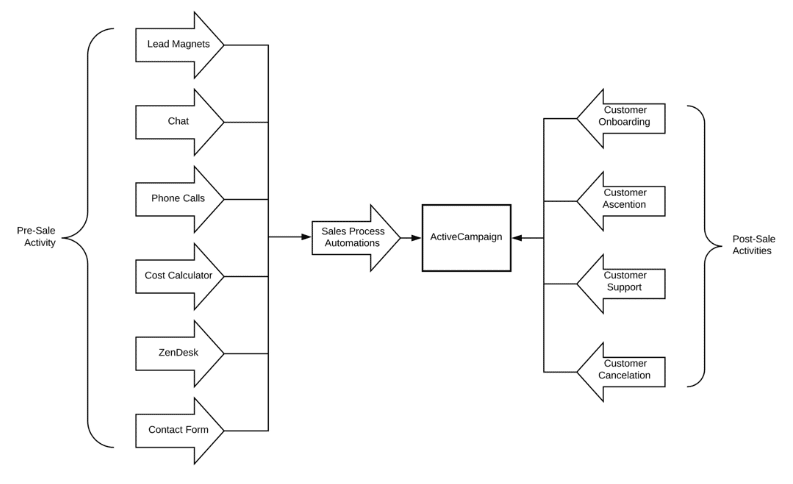 By working on the project in focused phases, Lindsay was able to make improvements to the existing workflow without disrupting the service to existing customers.
Each phase of the project led to an improved workflow process that, in turn, reduced overall costs while leading the team to the launch of a newly designed customer hub.
As a result of this project:
New leads followed a clear sales pipeline, with important milestones (first visit, the application started/completed, membership accepted) tracked and accessible by the membership team for the first time ever. This reduced the manual time spent by the team by over 20%.

Ensured that "no lead was left behind," recovering over 5M from potential lost/stalled leads.

Technology supply and support costs were drastically reduced; the newly designed system no longer required a full-time systems manager (saving 20-30K/month) or high-cost technology (saving 100K+/annually).

Development of a customer ascension workflow that introduced members to additional benefits and communications for special events creating a more delightful customer experience.

The internal team felt confident in their system; they understood the setup, how it operated and what to do if a problem arose. As a result of this project, the team was able to release all contracted system managers, and self-support the system internally.