Email Automation Checklist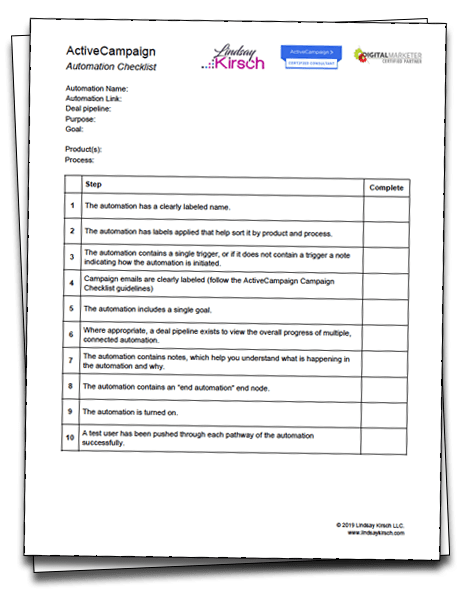 A simple checklist so that you can rest assured your automation is error-free and ready to turn live!

Developed by an ActiveCampaign Certified Partner, so that you know it is specific and comprehensive with your platform.

Organized and easy to access so that you use it as a communication tool within your team workflows.
By entering your email above, you will receive my free ActiveCampaign Automation Checklist, as well as be added to my Weekly Blog and Other Free Updates List. Don't worry – if you don't like it, you can unsubscribe at any time!