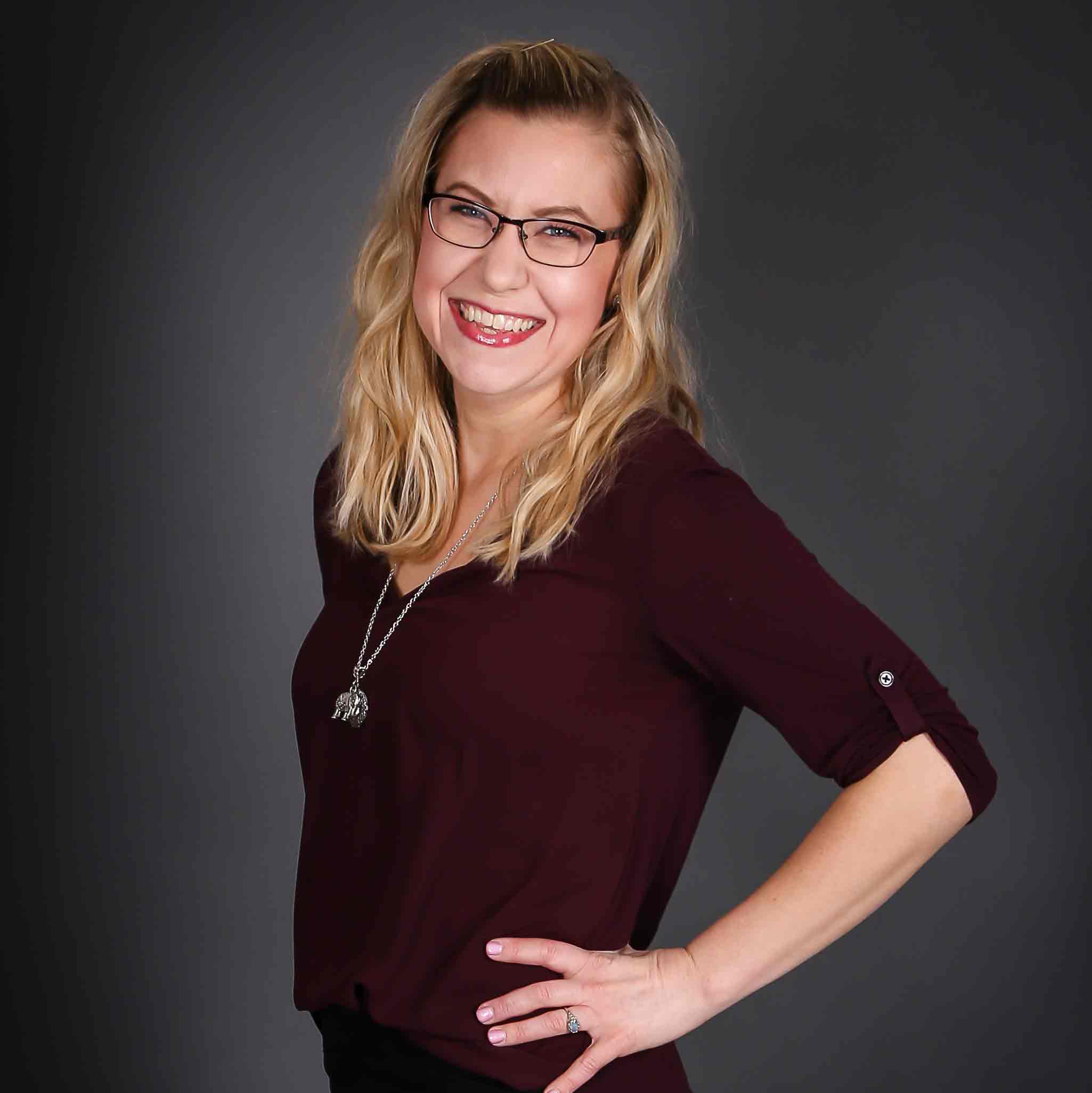 Hi, I'm Lindsay, and I'm on a bold mission to empower others to build communities through knowledge sharing, active learning, and engagement.
I achieve this through using behavior analysis tools to help individuals understand their strengths and superpowers along with guidance on developing digital products and courses that create engaged communities and expand their message reach, globally.
From a young age, I was always passionate about inspiring and empowering other people to achieve their goals. When I was a gymnast, I created a "drills for skills" handouts to help my teammates. As a teen, I developed websites for small businesses and taught them how to run and manage the site themselves. And, as an adult, I began leveraging systems, tools, and technology to exponentially expand knowledge and learning solutions globally for both large and small businesses.
I believe, that when we help each other learn, we, in turn, build up our community and are actively creating a better world for all of us to live in.
When I was 30 years old, I held a senior rank with a six-figure salary in a fortune 500 company. It was a corporate dream job. On top of that, I had a wonderful marriage and two beautiful daughters. Everything I had worked hard for, was coming true. But then one day that changed. It all came to a screeching halt when I became a single mom.
But, I was really lucky.
Before all of this happened, I knew what my strengths and superpowers were. I had set up my life and much of my work to run on autopilot, systematically. So even though I was going through the worst devastation of my life, fighting anxiety and depression, I received the best performance review of my career.
Even through personal disaster, on the outside, everyone thought I had it together. In some sense, I did have it together, thanks to the systems I had built many months prior. Inside, I was torn into pieces.
Something was missing, like a void in my life.
The work I was doing was making an impact in the corporate world and the customers we serviced. But I felt like I had lost myself and what I stood for because I was standing for the company's definition of who I should be and what I should be doing. I felt compromised.
While becoming a single mom was sudden and unexpected, it became a catalyst for me to pursue my deeper passion; to step further into my purpose.
I left my corporate job without another job in place and only a few months savings to support my children and myself. My former company hired a team of 4 people to replace me.
I stood up, took charge, and became the director of my life.
I knew my impact would be greatest by going back to where I started; working with individuals and small businesses 1-1 to empower them to share their knowledge and information with the world through product development.
After all, as individuals we have the direct ability to make a change in our own lives, that has a ripple effect on our family, neighborhood, community and to a global level.
I believe we are all here to help each other. When you share your knowledge and learning, you lift others up. You are full of potential; it's my purpose to help you share your potential with the world around you.
Circumstances provide us lessons and important feedback on the life we are living; circumstances do not define us.
Throughout my 12+ year professional journey, I've stumbled to my hands and knees, and got back up. And, just like everyone else, I still have my ups and downs. I've learned that these ups and downs are a part of life, and provide me with the opportunity to grow. Life isn't about what happens to me; it's about how I react and learn from it.
I stand for opportunity and growth while having fun in the process.
The status quo is not good enough for me. Settling is not an option. I believe in grabbing life by the opportunity and seizing it every day in new fun and exciting ways.
I've learned to look at my problems as opportunities and find different solutions to solve them. I'm always on the lookout to absorb new information to expand my knowledge through exploration, experimentation, and learning! I highly value intellectual activities and being resourceful.
Building systems that leverage my strengths have helped me to increase my productivity and flow. This gives me the gift of time, where I do my deepest and most effective work and make a positive impact on the world around me. I want this for you too; especially when you are trying to share your message with the world.
(Hint: it all starts with knowing yourself deeply! Which is why I took an interest and got professional training in behavioral analysis–to help others deeply know and understand themselves.)
Having worked with my own set of mentors and coaching since I was early in my career, I have an enormous amount of respect for the community. I've always valued feedback and applied it diligently to my own life. It gives me great pride to be able to give back as a mentor and coach to others and return the favor provided to me.
I am not afraid to put myself out there, try new things, and see what sticks!
​​​​​​​​People love my style because I encourage them to look at what is happening differently. I create efficiencies and flow, and make it easy for people to adapt to the new strategies. ​​I'm obsessed with finding and sharing ways to make life easier, so you aren't wasting time on activities that do not add value.
I love to have fun; play is critical for success!
I believe that going outside of your comfort zone should be a daily practice.
How can I help you bust outside of yours?
My Key Life Lessons
Age 8
I created my first activity books for kids that included word searches, crossword puzzles, and stories. Lesson: When people are active and engaged, learning is fun and doesn't seem like work!
Age 12
Launched "Chalk Talk" gymnastics newsletter that included "drills for skills" and home conditioning circuits for other gymnasts at my club. Lesson: Helping others obtain achievement makes me feel happy inside.
Age 16
Started website development company that set up web systems and technologies for businesses and then trained them on how to manage and maintain them on their own. Lesson: Help people get set up, and then allow them to take the reins. Empowering others with a safety net lets them grow their confidence.
Age 20
While working in the University Digital Media Center, I created visual tutorials for faculty on how to leverage technology in their lectures and presentations. Lesson: You can teach an old dog new tricks!
Age 23
Graduated with an MS in Instructional & Performance Technology; launched my consulting business, had major surgery, bought a house and got married. Lesson: Too many life events in a short period is recipe for disaster unless you have a good system to manage it all.
Age 25
Had my first daughter, accepted a full-time/permanent corporate job. Lesson: Sometimes it's smart to be safe.
Age 27
Had my second daughter and another major surgery. I was non-weight bearing for 24 weeks with a baby and toddler. Lesson: Help is always there when you ask for it.
Age 30
Became a single mom with primary custody and financial responsibility for my children. Lesson: Systems again saved my life; through devastation and trauma, I was able to continue to keep stability and structure in my life. I am way stronger than I ever thought I was.
Age 32
Left my corporate job. Lesson: It's ok to take a break, give yourself space and figure life things out for a bit.
Age 34
Launched my new business! Lesson: You never know what you are capable of doing until you try! Passion + Purpose = Fulfillment.
If you have any questions, please feel free to reach out! I am really excited to speak with you!